Putting up a baby for adoption in Wichita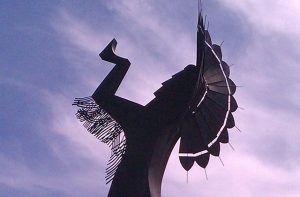 The Wichita, Kansas area has many resources available to those who are interested in placing your baby or becoming a Foster or Adoptive Parent. Below, please find relevant information regarding local adoption agencies in your area, foster care resources, hospital and home study services, and county court information.
Adoption Agencies in Wichita
Local adoption professionals near you have resources to assist both future Adopting Parents and Birth Mothers wanting to seek information on the adoptive process. If you are a Birth Mom looking to place your child for adoption, this complete Birth Mom essential guide is very useful. If you are a prospective Adoptive Parent, you can take a look at a step by step adoptive guide that explains the process. Below, please find a list of adoption agencies in your area:
Adoption Centre of Kansas
(316)-265-5289
Address: 1831 Woodrow Ave. Wichita, KS. 67203
" Our mission is to decrease the necessity for abortion by promoting pregnancy prevention and offering a healthy, loving alternative for unplanned pregnancies. We encourage self-improvement and greater opportunity for success in life through providing emotional counseling, community assistance referrals and any other needed support to birth mothers."
Lifetime Adoption Center/Open Adoption
(800)-923-6784
"Whether you are a birth mother, family member, adoptive parent, or medical professional, we provide specialized phone and online resources so you get prompt and accurate answers to your questions regarding our adoption services. We welcome any questions about open adoption or our services from both birth parents and adoptive families."
Adoption Option, Inc.
(913)-642-7900
Address: 8655 College Blvd. Overland Park, KS. 66210
"Adoption Option believes birth parents are among the most selfless people in the world. We have worked with hundreds of birth parents through the years and have never met one who did not want to parent their baby. They make adoption plans for their child out of unconditional love – putting their child's needs before their own."
Foster Care Resources in Wichita 
If you are planning on placing your baby in the foster care system, or potentially being a foster care parent, we are here to support you through the process! We have gathered resources listed below that are available to help you. Please reference them below:
EmberHope Youthville
(855)-260-HOPE
Address: 900 W. Broadway, P.O. Box #210. Newton, KS. 67114
"EmberHope is a nonprofit, faith-based agency providing infrastructure and support to inspire hope in thousands of at-risk youth and families each year. Through our programs – Youthville residential and foster care and FCS Counseling services – our employees use evidence based practices focusing on the needs of the individual so they can be the catalyst of change."
Home Study Resources in Wichita
When planning to adopt or place your child for adoption, a home study of the adopting parents is completed to ensure that child will placed in a nurturing home that will be safe and foster their unique personalities. Every state has unique adoption home study requirements that adopting parents must pass. Requirements will include (but not be limited to) questions related to financial & family history, interviews, and questions about the physical health of the family.
MKC Services
(316)-371-7226
Address: 560 N. Exposition. Wichita, KS. 67203
Adoption Choices of Kansas & Missouri
(877)-903-4488
Address: 100 N. Broadway, Suite #500. Wichita, KS. 67202
Adoption Option, Inc.
(913)-642-7900
Address: 8655 College Blvd. Overland Park, KS. 66210
Hospitals Local to Wichita
After the Adopting Family and the Birth Mother are matched, they will need to plan a hospital stay for the baby's arrival with the help of the adoption professional. Below, please find a list of hospitals local to the Wichita area that have women's centers for the birth. You may want to call or visit them to pick the one that will best suit your needs.
Wesley Woodlawn Hospital
(316)-858-2610
Address: 2610 N. Woodlawn St. Wichita, KS. 67220
Via Christi Hospital – West St. Theresa
(316)-274-0142
Address: 14700 W. St. Theresa St. Wichita, KS. 67235
Via Christi Hospital – St. Joseph
(316)-268-5000
Address: 3600 E. Harry. Wichita, KS. 67218
County Court Serving Wichita
In order for the adoption process to be finalized, there will be an adoption-finalization court hearing. Your adoption case worker and legal professional will be able to guide you through the last part of this process. Click here to find information about the Sedgwick County Court, serving Wichita and the surrounding areas.
Visiting Wichita
Wichita has so much more to offer then simply be a gem in the middle of a beautiful fly-over state. Deeply rooted in history and the beauty of the surrounding nature, Wichita stands out among its Midwest neighbors as a hot spot in the state of Kansas.
The Kansas Aviation Museum
Since Wichita has been aptly named the air capital of the world, it's only fitting to explore and see what this museum has to offer. Home to many different Boeing, Cessna, and Stearman models, this museum has aircraft dating back to the 1920's era of flight.
Exploration Place
Exploration Place is a staple of family fun for this vibrant city. Visit and experience the art and science presentations and demonstrations, great for the whole family!
Wichita Art Museum
This museum is a gathering place filled with art displaying the beauty of the plains mixed with contemporary cityscape artwork. With art displays as diverse as its state populous, this museum is a wonderful place to spend an afternoon appreciating the artwork.
Botanica: Wichita
The botanical gardens located in Wichita are home to diverse and exotic plants and floral displays. This location puts on different events for every season, letting you immerse yourself in the natural beauty of the prairie.
The Museum of World Treasures
This museum is unique – therein lies treasures from all over the world and all different parts of history! The treasures range from relics from the dinosaur era to the ancient Egyptians, to more current treasures to appreciate. Stop by and spend some time going back in history and seeing timeless pieces from each part of the history of existence.