Putting up a baby for adoption in Kansas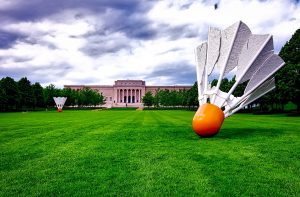 If you don't find the information you're looking for after reading, click here to navigate through the Child Welfare Information Gateway.
What You Need to Know about Placing Your Child for Adoption in Kansas
Making the decision to place your child for adoption can be one of the toughest, but selfless choices you make, but being well-informed about the process may help ease some of your stress. The following information will provide some important factors to think about when considering placing your child for adoption in Kansas.
Who Must Consent to a Kansas Adoption?
In Kansas, consent to adoption proceedings and relinquishment of custody must be given by the following, if applicable:
The child's living Birth Parents
The child's legal guardian, if both parents are dead or their parental rights have been terminated
The adoptee if he or she is at least 14 years old
When is Consent not Necessary for Adoption in Kansas?
In Kansas, any legal guardian of a child who has had his or her parental rights revoked is not eligible to give consent to adoption. Consent will not be required from a Birth Father who:
Abandoned the child's Birth Mom after receiving knowledge of her pregnancy
Is the child's Birth Father as a result of rape of the Birth Mom
Knowingly abandoned or neglected the child
Is found to be and unfit parent or incapable of giving consent
Has made no reasonable effort to communicate with or support the child
Failed to support the Birth Mom during the last 6 months of her pregnancy
Failed to assume parental duties for 2 consecutive years before the adoption petition
Can a Birth Parent Revoke their Consent to Adoption?
Once adoption consent is given in Kansas, it becomes irrevocable unless prior to the final decree of adoption, the court finds it was not given voluntarily.
What Rights do Birth Fathers Have in the Adoption Process?
A "Presumed Father" is a man who, until proven otherwise, is considered the child's legal father by law.
In Kansas, a man is considered a Presumed Father, therefor granting him parental rights, if:
He and the child's Birth Mom are, or have been, married to each other, and the child is born during that marriage or within 300 days after the marriage is terminated
Before the child's birth, he and the Birth Mom have attempted to marry each other by a marriage solemnized in compliance with law, but the attempted marriage is void or voidable, and:

If the attempted marriage is voidable, the child is born during the attempted marriage or within 300 days after its termination
If the attempted marriage is void, the child is born within 300 days after the termination of cohabitation

After the child's birth, he and the Birth Mom have married, or attempted to marry, each other, but the attempted marriage is void or voidable, and:

He has acknowledged paternity of the child in writing
With his consent, he is named as the child's father on the child's birth certificate
He is obligated to support the child under a written voluntary promise or by a court order

The man recognizes paternity of the child in writing, including a voluntary acknowledgement
Genetic tests show at least a 97 percent probability that he is the child's Birth Father
Adopting a Child in Kansas
Adoption is no easy decision, but it is a life-changing one, so it is important that you understand the process before you begin your journey. Continue reading from more information about the adoption process in Kansas or scroll to the end of the article for a list of adoption agencies to help get you started.
What are the Laws and Requirements for Adopting a Child in Kansas?
To become an Adoptive Parent in Kansas, you must be at least 18 years old. Anyone 18 years or older, regardless of marital status, may apply to adopt but a married couple must petition together.
How Much does it Cost to Adopt a Child?
Kansas adoption expenses may vary depending on the type of adoption you decide to pursue. International adoption will be different from a domestic adoption, and adoption from a private agency will be different from a government agency. Regardless of the type of adoption you decide to pursue, here are a few expenses you may need to consider when becoming an Adoptive Parent:
Medical expenses from the Birth Mother and child
Reasonable living expenses the Birth Mother incurred during the pregnancy
Agency and attorney fees
How do you Become a Foster Parent?
To become a foster parent in Kansas, you must
Be at least 21 years old
Have a reliable form of transportation
Pass a criminal background check
Complete CPR, First Aid, and Medical Administration training
Be free from government assistance, such as food stamps or Medicaid
Meet the basic income requirements
Meet the local fire safety codes
Have a separate bed for each child in the home
Agree to use non-physical punishment as discipline for the child
Complete 30 hours of "Trauma-Informed Partnering for Safety and Permanency – Model Approach for Partnerships in Parenting" training (TIPS-MAPP)
Can you Finalize an International Adoption in Kansas?
In order to adopt a child internationally, the child must be from a country that is a part of the Hague Convention, which is an international agreement that establishes standard adoption practices for inter-country adoptions.
In Kansas, and all other states in the U.S., Prospective Adoptive Parents must meet the State adoption laws in addition to the following Federal adoption requirements:
Be a U.S. Citizen
If married, your spouse must also be a U.S. Citizen or have legal status and together you must file for adoption
Pass criminal background checks, the home study process and fingerprinting
If unmarried, be at least 25 years old
Who can Legally Facilitate a Kansas Adoption?
There are many agencies, attorneys, and facilitators offering adoption services in Kansas, so it is important to understand the differences between them.
Agencies are regulated businesses and attorneys are experts in adoption law, both licensed and trained in adoption processes.
Adoption Facilitators are individuals who are usually unlicensed and unregulated that match Prospective Adoptive Parents with expectant Birth Mothers. A facilitator will help advertise and match his or her client with an expectant Birth Mom, but once they have made a match, the facilitator will then refer their clients to a licensed adoption professional to complete the process.
In Kansas, it is illegal for any entity, other than a licensed person or agency, to assist with any adoption proceedings.
Home Study and Post Placement Requirements in Kansas
What is a Home Study and What Happens During the Process?
Before adopting a child, a Prospective Adoptive Parent and his or her family must undergo a home study to assess their ability to care for a child and provide a safe, stable home environment. This process will also help determine what kind of adoption is appropriate for the family and what child will fit best within their lifestyle.
In Kansas, the home study process will include and require the following:
Child abuse and neglect registry check
Interviews with the Prospective Parents and family
A writing evaluation of the following:

The motivation for choosing adoption
The attitude of the family members toward the adoption
The Adoptive Parents emotional and physical health
Records of any criminal convictions
Relative and non-relative references
The capacity to give and receive affection
The ability to cope with problems, stress, frustrations, crisis, and loss
Medical records and information regarding health conditions that may affect the ability to parent a child
Ability to provide for the child's physical and emotional needs
Types of children desired and kinds of disabilities accepted by the Prospective Parents
Types of children who would not be appropriate for placement with the family
Recommendations for number, age, sex, characteristics, and special needs of children best served by the family
While this process is to ensure that adoption is in the best interest of both the child and family, it is also a time for the family to ask questions, make any necessary adjustments, and prepare for a new member to the family.
Who Oversees a Home Study in Kansas and Who is Included in it?
Adoption home studies in Kansas will include all members living in the home of the Prospective Adoptive home. The following court-approved, licensed professionals may oversee the process:
A social worker
A marriage and family therapist
A counselor
A child-placing agency
A psychologist
A psychotherapist
Why Would my Home Study not be Approved?
As a Kansas resident, the being convicted of the following may be grounds for disapproval of your home study and eligibility to adopt:
Sex offenses, including:

Rape
Sexual battery
Sexual exploitation of a child

Crimes against a person, including:

Murder
Manslaughter
Assault
Battery
Kidnapping

Crimes affecting family relationships or children, including:

Incest
Abuse
Abandonment
Endangerment of a child

Unlawful disclosure of tax information
Unlawful interference with a firefighter or emergency medical services attendant
Selling, promoting, or buying of sexual relations
Commercial sexual exploitation of a child
Within the past 5 years, convicted of a felony for:

Crimes involving controlled substances
What are the Requirements for Adopting a Child from Another State?
If you are a resident of Kansas, but are presented with the opportunity to adopt a child who was born in another state, you must comply with the provisions of the Interstate Compact on the Placement of Children, which is a contract among the states to ensure safe adoptions across state lines.
Is a Home Study Different for Stepparent or Relative Adoptions?
In Kansas, the home study requirement may be waived by the court in the case of a stepparent or relative adoption.
What are the Requirements for a Foster to Adopt Placement in Kansas? 
"Foster to Adopt" is when a foster parent or family decides to adopt a foster child that is currently in their care.
The goal of foster care is to eventually reunite the child with his or her family, but in the case that reunification is not an option, the foster parents may be eligible to adopt the child. In Kansas, state adoption laws and regulations do not address this issue.
What is a Post Placement Requirement and What Happens During the Process?
A post placement assessment is an evaluation of the child's integration into the adoptive family's home that takes place before the adoption can be finalized. It is meant to ensure that the child and family were a good fit for adoption.
In Kansas, home visits for the post placement assessment will be scheduled as needed by the licensed social worker or agency assigned to the case,
Kansas Adoption Agencies and Professionals
Going through the adoption process can feel overwhelming at times, but the adoption professionals in Kansas are eager to help you throughout your journey. Whether you are looking to adopt a child or deciding to place your child for adoption, the following agencies are ready to offer you support, advice, and answers to your questions as you pursue the adoption process:
1-316-209-2071
316-265-5289
913-381-6919
Visit Kansas
Is your adoption journey bringing you to Kansas? Here's a list of some of the Sun Flowers States' exciting spots to visit while you await the process:
Deanna Rose Children's Farmstead in Overland Park
Museum of World Treasures in Wichita
Oz Museum in Wamego
Safari Zoological Park in Caney
Strataca Mine in Hutchinson