Putting up a baby for adoption in Michigan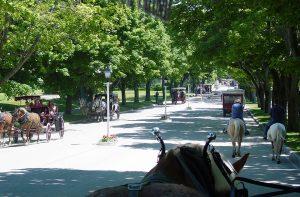 If you are a couple or an individual in Michigan who is considering adoption, there are state laws that are important to look over and understand. Below is information to commonly asked questions regarding adoption and foster care laws specific to Michigan:
Types of Adoption in Michigan
The most common type of adoption in Michigan is infant adoption; however there are state and court ward adoptions, relative adoptions, step-parent adoptions, inter-country or interstate adoptions, and adult adoption.
Placing a Baby for Adoption in Michigan
When can Birth Parents Consent to Adoption?
Parental consent to place a child up for adoption must be done before a judge (or another authorized individual). The parents of the child must be fully informed of their legal rights. Giving a child up for adoption means that the parent will be permanently relinquishing their rights to the child.
Along with this, there must be a signed statement that the parent has:
Received information regarding support groups
The parents must attend a free counseling service (or waive services)
The parent is not receiving (or been promised to receive) anything in exchange for the consent of their child
Who is required to Consent to the Adoption?
In Michigan, when putting a child up for adoption, there must be consent from each of the surviving parents or guardians, the authorized representative from the child-placing agency, and the court. If the child is fourteen years of age or older, consent must be given by the child as well. If the parent of the child is a minor themselves, then consent from the minor's parent will also be necessary to follow through with the adoption.
Adopting a Baby in Michigan
Any husband and wife, or individual may adopt in Michigan. Anyone under the age of 14 may be adopted, while others over the age of 14 must give their own consent.
What are the Qualifications for being a Foster Parent in Michigan?
The best place to find information regarding this question would be HERE.
However, here is an overview of basic requirements in order to be a foster parent in Michigan:
Be 21 years of age or older
Provide references, both relative and non-relative
Complete a licensing application
Pass the home study process (conducted by agency), background checks, and clear, medical statements for all household members.
Attend a free training program
What are the Responsibilities of a Foster Parent?
A foster parent is obligated to provide daily care and nurturing for the child. Foster parents must work seamlessly with the caseworkers in order to keep them updated with any changes or adjustments the children may have at home, school or other areas of their lives. Fostering a child grants responsibility to the parent to be a positive role model and an encouraging teacher of life lessons.
What is the difference between Adopting and Fostering?
Adoptive families take on the similar role of foster families, however, an adoptive parent will be providing a permanent home for the child while a foster parent will only be providing a temporary home. Foster parents are able to become adoptive parents at any time, should they want to provide a child with a permanent home.
How much does Adoption Cost??
Michigan law states that adoptive parents may be responsible to pay for expenses such as:
-Medical/Hospital fees incurred by the birth mother or the adopted child
-Counseling services for the birth parent
– Living expenses during pregnancy and up to six weeks after birth
– Home study fees
– Traveling expenses necessitated by the adoption
– Legal fees
What kind of Documents are Required for Adopting in Michigan?
7 days before a formal placement, verified statements of payments made and/or agreed to be made in connection with the adoption, fees paid to attorneys, and services/fees paid to agency.