6 Questions to Ask Yourself When Choosing a Family for Your Baby
1. Open Adoption Vs. Closed Adoption?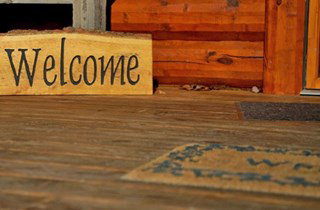 The majority of adoptions in America today enjoy some level of openness. Gone are the days of Birth Mothers not seeing their babies or knowing the Adoptive Parents. Open Adoptions can vary depending on the comfort levels of the Birth Mom and the Adopting Parents, and, most importantly, the child. So, one very important part of your decision is the type of relationship you're looking to develop with the Adoptive Family.
Adoptions may be closed, with no contact between you and the Adoptive Family if that's what you desire. It's your choice. Adoptions may also be open, with contact ranging from photo updates, texts, calls, emails, to visits on special occasions and anywhere in between. It has been determined that some level of contact is best for adopted children.
For some Birth Mothers, what works best is a photo sharing site where the Adoptive Parents regularly share photos and updates of their child. Other Birth Mothers enjoy a texting, phone relationship with their child's Adoptive Parents. Yet others have occasional visits with the Adoptive Family and their Birth Child.
It is important to recognize that your relationship, if any, with the Adoptive Family will be unique and should focus on what is comfortable for all involved and especially what is best for your child.
Open adoption does not mean parenting your child together with the adoptive parents. Like all forms of adoption, the adoptive parents will have the permanent legal rights and responsibilities for parenting and raising the child.
2. What will the Family Look Like?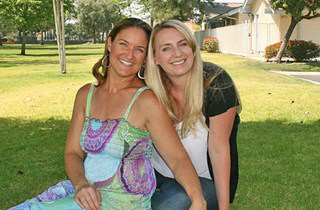 Think about what you want for your child. What do you want your child's life to look like? Is a 2-parent household important to you? If so, do you want one parent to stay home with your child or for them both to have secure careers? Have you considered a same-sex couple to parent? What are your thoughts on a single parent household? Do you picture your child with siblings, or as an adored only child? Do you want your child to grow up with grandparents and cousins nearby? Do you want them to have the opportunity to travel the world? What about pets?
Considering these questions will help lead you to just the right Adoptive Parents for your child. Some Birth Mothers have shared that they just "knew" when they found the right Adoptive Parents because they were able to picture their child growing up in that specific family. When selecting Adoptive Parents, you will want to know that your baby will be raised in a safe and stable home.
With Courageous Choice, you can be confident in your choice of Adopting Family because all Adoptive Parents must pass a home study process. This process will evaluate the Adoptive Parents financial situation, lifestyle, medical history and if married, their marital stability. The Adoptive Parents' home will also be inspected to ensure that it is a safe environment for your child. FBI fingerprinting is also required to verify that there is no record of criminal activity or child abuse.
3. Where will your Child Live?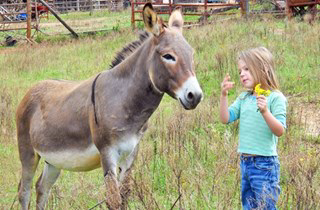 The state or region where the Adoptive Parents live may be an important factor for you. If you're looking for a more open adoption, choosing someone in your state or a neighboring one may be a good choice. Also, do you picture a life for your child in a more rural community, enjoying the open outdoors, or do you picture a life in the suburbs, playing sports in the street, or even in a city where museums and cultural activities are more common. You may even decide that it would be great for your child to be raised in a family that currently lives in a different country where they can learn additional languages and enjoy the benefit of international travel.
4. What Religion will Influence your Baby?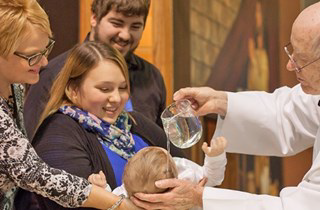 Do you feel strongly about the religion that may or may not be followed in your child's home? Some Birth Mothers feel strongly about this and they want to know if and how religion will be a part of their child's life. You may be interested in finding a family with a specific religion or denomination, or you may want your child to be raised in a good, morally stable home where religion is not emphasized.
5. What Ethnicity are You?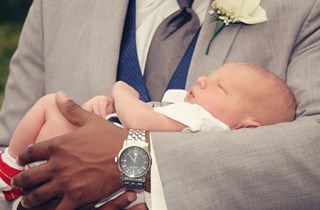 Ethnicity may be something that you want to consider. Do you want Adoptive Parents who will be the same ethnicity as your child? Or would you be open to a family that is ethnically different than your child? There are many prospective Adoptive Parents who are open to ethnicities different from their own. They embrace ethnic diversity and are excited to learn about your child's background. They look forward to teaching their children about their own ethnicities and helping him/her to embrace both. Mixed race families are becoming more and more common across the United States. Is this something that you think your child might benefit from?
6. What about your Medical and Living Expenses?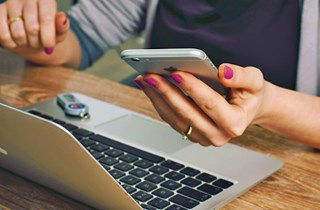 You do not have to pay anything to create an adoption plan. Depending on the laws of your state, the Adoptive Parents you select may be able to provide you with financial assistance for medical and living expenses. Your Adoption Consultant will help you to secure available state and federal aid as well as make sure that you are complying with your state's laws. Depending on your state, the Adoptive Parents you choose may be able to help with other pregnancy-related expenses.