Birth Mother's Essential Guide to The Adoption Process
Unplanned Pregnancy? You Have Options!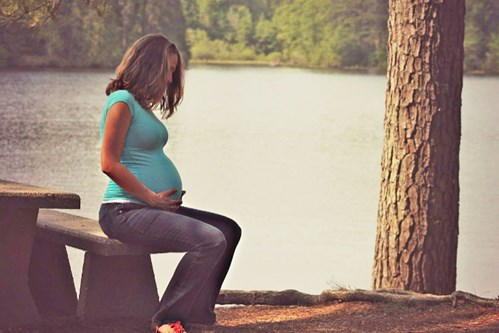 Finding yourself in an unplanned pregnancy can be scary, but you do have options. This is your body, your pregnancy and your future. You can choose to parent the baby yourself, abort the baby, or create an adoption plan. None of these options can be taken lightly or be underestimated. Courageous Choice is here to help you, regardless of your final decision. We want what is right for you and for your baby.
OPTION 1: Parenting your baby
If you choose to keep your baby and parent, you will be responsible for him or her for the next 18 years, legally and financially. Here are some things to consider:
Is your baby's father willing and able to help provide for you and/or the baby?
How will you pay for the baby's expenses? Consider child care, medical costs, clothing, food, etc.
Do you have a safe home or place for you and the baby to live?
How will you provide for your baby's medical care?
Will you be able to continue work or school?
Do you have child care?
Are you willing to limit your social life to give your child the attention he or she needs?
OPTION 2: Aborting your baby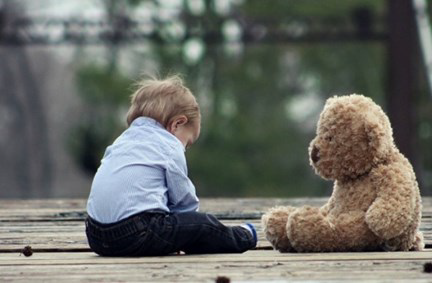 If you choose to end your pregnancy and abort your baby, you will need to be prepared for the cost, financially, physically and emotionally. Abortions cost up to $1,500 if they are performed during the first trimester, depending on the abortion method. The price goes up after the first trimester. Physically, abortion can have dangerous side effects including bleeding, abdominal pain, cramping, nausea, vomiting and headache. Some side effects can be serious or fatal, so this option must be considered carefully. Emotionally, abortion can cause lasting feelings of anger, regret, guilt and sadness.
OPTION 3: Placing your baby for Adoption
If you decide to choose Adopting Parents to raise your baby, it is important to find an adoption professional you trust, who will be there for you throughout the process, as it, too, will be emotionally stressful. We at Courageous Choice work with expectant parents every day, and we will be here for you throughout the entire process. We will assign you an Adoption Advisor who will advise and support you throughout your pregnancy, the birth, the placement and beyond. Your Advisor will be there for you through your entire adoption journey and will help you with living expenses (as allowed by your state), finding and selecting an Adopting Family, helping you to decide what level of contact you want with them during your pregnancy and afterwards, and forming a birth plan. Your Adoption Advisor will also be available to you for emotional support to make sure you are comfortable with your decision of adoption.
Pregnancy Health
It is important to take healthy steps to help ensure both your health and the health of your unborn baby. A good place to start is by finding a doctor that you feel comfortable with. Your doctor will let you know what you and your baby need as far as nourishment and rest, as well as what you should avoid or limit. Consult with your doctor any time during your pregnancy when you have questions or concerns about your health.
Birth Mother Support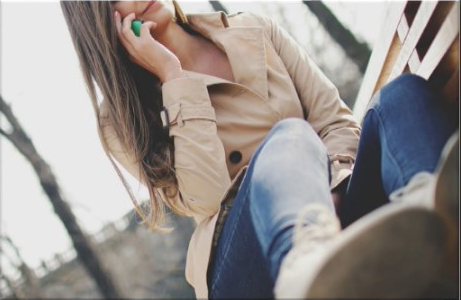 It's very helpful for prospective Birth Mothers to receive emotional support as well as medical help. You may reach out to your immediate support system, including the baby's father, your family or your friends. If you are considering adoption and want confidential support, your Adoption Advisor at Couraegeous Choice can be there for you. We offer support and counselling, and can direct you to Birth Mother support groups or introduce you to a Birth Mother who has been through the process and will listen to and support you. There are also support groups and counseling centers that offer assistance for women facing unplanned pregnancies. Make sure to take the time to consider all of your options, build your support network and get counseling to make sure you are making the right choice for you.
Choosing An Adopting Family
Choosing the family that will raise your baby is one of the most significant decisions you will make. There are a lot of variables to consider. What type of family and home do you want for your baby? Do you want a home with both a mom and a dad? Would you be interested in same sex parents? Or would a single parent feel comfortable for you? Other things to consider might include whether you want your child to live in a home in a city or in the country. Do you want your child to be an only child, or do you want them to have siblings? As you look through profiles, you'll find different aspects that appeal to you. Once you have selected your Adopting Family you will have the opportunity to talk to them, Skype or perhaps even meet them in person, allowing you to get to know them even better so you can be secure in your decision. Selecting the right family for your baby is an important decision, and one you need to be comfortable with.
How To Tell Your Parents Or Boyfriend You're Pregnant
When you're considering adoption, it is important that the baby's father is aware of the situation. He may want to leave the decision up to you, or he may want to be a part of the selection process and be of support to you during the process. Regardless of his level of involvement, he needs to be informed. Talking to your family and friends about your pregnancy and adoption is a personal decision and you will decide whether or not you share your adoption decision with them. If you have questions on how best to approach the baby's father or your family and friends, your Adoption Advisor at Courageous Choice can offer suggestions.
Adoption Choices – Open or Closed
Adoptions used to be closed.
Often times, the Birth Mother would give birth without knowing anything about the Adopting Parents, and would never see or hear about her child again. While this is still an option if a Birth Mother prefers it, open adoptions are more common today, with different levels of openness. Birth Mothers can not only choose the family that will care for her baby, she can also choose how much interaction she wants with both the child and the parents. Many Adopting Families set up online sites where the Birth Mother can go to find updates on her child so she can be confident in her decision and know that her child is happy and healthy. Some adoptions are so open as to include regular visits. This is all decided by the Birth Mother and the Adopting Parents and is based on the best interests of the child. It is also important to know that contact may change during the pregnancy and after the birth and you may see an adjustment of contact over the years as your lives evolve.
Health Care & Physical Changes For Pregnant Mothers
You will experience many physical and hormonal changes as you progress through the three trimesters of your pregnancy. Each trimester brings different changes to you and to your baby. It is important to keep your doctor's appointments to discuss with him or her what you can expect and to express any concerns. Your health is very important! It's also important to share your adoption plan with your doctor. This way he or she knows what to expect and can better avoid upsetting you or your Adopting Parents by saying the wrong things.
Preparing for Birth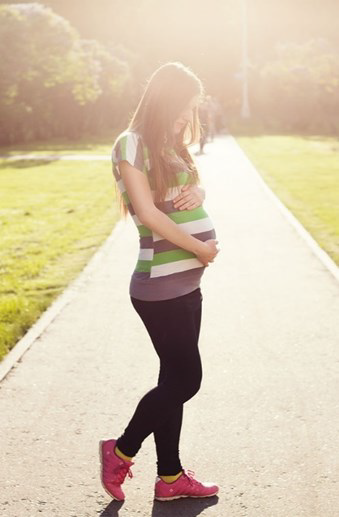 As your due date approaches, you will need to create a birth plan, and both your doctor and your Courageous Choice Adoption Advisor can help you if you have questions. If you choose a hospital birth, it's a good idea to visit the hospital and learn its procedures. Ask questions. If the nurses and social workers at the hospital aren't familiar with the adoption process, let your Adoption Advisor know so she can help. Other options may include giving birth at a birth center, at home or doing a water birth. You may also want to take Lamaze classes and select a birth coach to support you during labor and delivery. Be sure to research all options so you are prepared when the time comes.
What To Take To The Hospital
You will spend some time (a day or two at least) at the hospital, so you will need to prepare a bag ahead of time. Start with the basics: a change of clothes, including underwear, a sports bra and ace bandage to bind your breasts to prevent milk from coming in, toiletries, music if you want and a camera. If you like, you could also choose to bring an outfit, blanket or other gift for the baby to keep after placement as a reminder of the love and bond you share. Some Birth Mothers and Adopting Parents also choose to bring a photographer to catch the special moments.
It is also important for you to consider what type of involvement, if any, you want the Adopting Parents to have at the hospital. Do you want them with you during labor? Do you want them there at the birth? Do you want them to have a hospital ID band so they can access the baby in the nursery? Or do you want them to come after the baby is born? These are your choices – no one else's.
Hospital Stay
Since your birth plan includes an adoption, there are additional factors to consider during your time in the hospital. Do you want to breastfeed? Do you want to spend time alone with the baby? If possible, it's helpful to have someone with you to provide you with emotional and practical support during this time. This is also the time to be aware of the relinquishment process. Even though you have thought it through and have decided on adoption, this part of the process is very difficult. Be sure to read through the adoption papers before the hospital stay so you understand what you're agreeing to. Remember that your situation is unique. You get to decide what you are comfortable with and what is best for you and your baby.
Recovery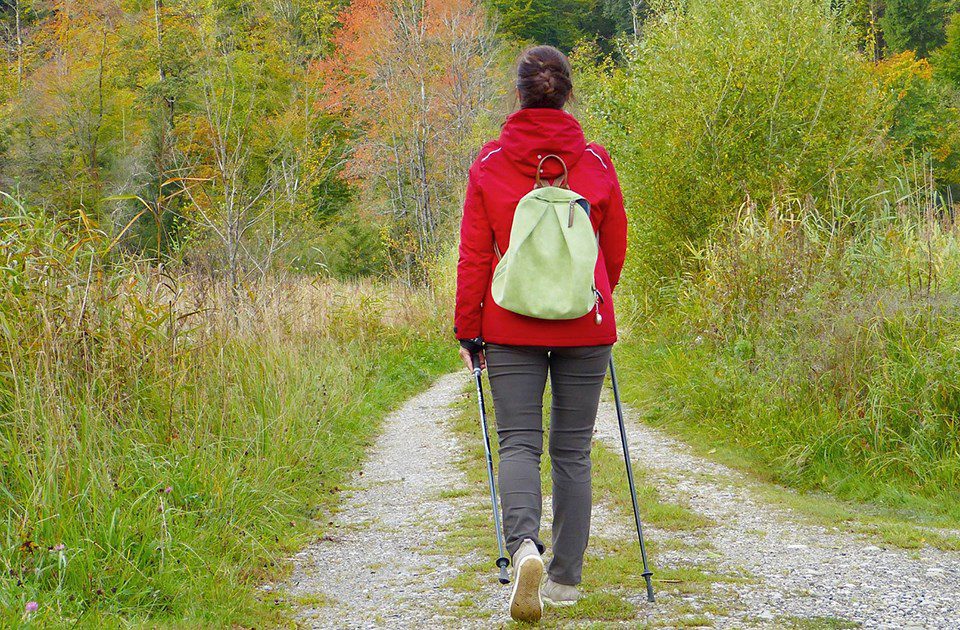 It will take some time for you to heal, both physically and emotionally, after the birth. Give yourself time to recover before you jump back into your daily routine. Take your time. Even though you know you've made the right decision, you also need to allow yourself to grieve. Grief is a natural reaction and is important to your healing. Counseling can be very helpful at this time. Some women find comfort in support groups of other women who have placed their children for adoption, as they are the only people who truly understand what they are going through.
Communicating with Adoptive Parents
Communication with your baby's Adoptive Parents will vary at this point, depending on what you agreed to before the baby's birth. If you chose to have contact with the Adoptive Parents, now is the time to start building, or continue building your relationship. It's important that you are comfortable talking with the Adoptive Parents and that you know that they understand you. Remember that they don't know how you feel, so let them know what you need. Also, it's important to be flexible. Sometimes the amount of contact and communication will fluctuate. That's okay. Be yourself and be honest. It's important now to keep the lines of communication open. Learn about each other outside of the adoption arrangement. Learn about their interests (and share yours), hobbies, music, hopes, dreams and fears. Build a relationship based on honesty and openness that will last a lifetime.