Putting up a baby for adoption in Washington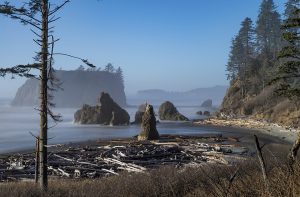 If you don't find the information you're looking for after reading, click here to navigate through the Child Welfare Information Gateway.
What You Need to Know about Placing your Baby for Adoption in Washington
Making the decision to place your child for adoption can be one of the toughest, but selfless choices you make, but being well-informed about the process may help ease some of your stress. The following information will provide some important factors to think about when considering placing your child for adoption in Washington.
Who must Consent to a Washington Adoption and How Does it Work?
In Washington, consent to adoption must be given by the following as applicable:
The Birth Mom
The alleged Birth Father
The child's legal guardian
The adoptee if they are at least 14 years old
The consent to adoption and petition for relinquishment of the child must be given in writing. It may be filed before the child is born, but it will not be presented in court until 48 hours after it is initially signed or 48 hours after the child is born, whichever comes later.
In the case of an Indian child, the consent may not be signed until 10 days after the child is born and it must be given in court.
The written consent to adoption must state the following:
It is subject to approval by the court
It has no effect until it is approved by the court
It may be revoked by the consenting party any time before it is approved in court
Whether the Birth Parents are or are not of Native American or Alaskan ancestry
A witness, who is 18 years or older and chosen by the Birth Parents, must be present at the time consent is given. The document must contain a statement identifying the name, address, and relationship of the witness to the Birth Parent.
When is Consent not Necessary for Adoption in Washington?
The right of an alleged father, birth parent, or parent to consent to adoption in Washington may be revoked if the court finds that the proposed adoption is in the best interests of the child, and the alleged father, birth parent, or parent:
Consent to adoption in Washington will not be required of the child's Birth Parents or legal guardian if the court finds it is in the best interest of the child, and the guardian has:
Failed to perform basic parental duties and responsibility
Been found guilty of rape or incest of the child
Been found guilty of rape or incest, and the child was conceived as a result of this offense
Can a Birth Parent Revoke their Consent to Adoption?
In Washington, the Birth Parents of an adopted child may revoke their consent any time before the adoption is finalized and up to a year after the finalization. After one year, consent to adoption becomes irrevocable.
Within this one-year period, consent may be revoked if it was found to be obtained under fraud or duress, or the court finds the consenting parent to have had a lack of mental competency at the time.
In the case of an Indian child, consent may be revoked any time before the adoption finalization and up to two years after if consent was found to be obtained under fraud or duress.
What Rights do Birth Fathers Have in the Adoption Process?
A man is considered the Presumed Father, meaning he will be recognized as the child's Birth Father unless proven otherwise, and will be granted parental rights and a say in the adoption decision if:
He is married to the Birth Mother when the child is born
He was married to the Birth Mother and the child was born within 300 days of their divorce
He lived in the same home as the child for the first 2 years of the child's life and openly acknowledge the child as his own
Both the Presumed Father and Birth Mother sign an acknowledgment of his paternity
Adopting a Baby in Washington
Adoption is no easy decision, but it is a life-changing one, so it is important that you understand the process before you begin your journey. Continue reading from more information about the adoption process in Washington or scroll to the end of the article for a list of adoption agencies to help get you started.
What are the Laws and Requirements for Adopting a Child in Washington?
In Washington, anyone at least 18 years old and considered legally competent may be eligible to adopt a child.
How Much does it Cost to Adopt a Baby?
Washington adoption expenses may vary depending on the type of adoption you decide to pursue. International adoption will be different from a domestic adoption, and adoption from a private agency will be different from a government agency. Regardless of the type of adoption you decide to pursue, here are a few expenses you may need to consider when becoming an Adoptive Parent:
Medical bills for the Birth Mother and child
Prenatal care for the Birth Mother
Attorney and agency fees
Costs associated with being a foster parent may be eligible for reimbursement and are limited to attorney fees and home study fees.
How do you Become a Foster Parent?
In order to become a Foster Parent in Washington, you must meet the following minimum eligibility requirements:
Be at least 21 years old
Have sufficient income to support yourself without foster care compensation
Agree to discipline children without using physical punishment
Complete First Aid and CPR training
Complete at least 24 hours of foster parent training
Complete the licensing orientation
Can you Finalize an International Adoption in Washington?
In order to adopt a child internationally, the child must be from a country that is a part of the Hague Convention, which is an international agreement that establishes standard adoption practices for inter-country adoptions.
In Washington, and all other states in the U.S., Prospective Adoptive Parents must meet the State adoption laws in addition to the following Federal adoption requirements:
Be a U.S. Citizen
If married, your spouse must also be a U.S. Citizen or have legal status and together you must file for adoption
Pass criminal background checks, the home study process and fingerprinting
If unmarried, be at least 25 years old
Who can Legally Facilitate a Washington Adoption?
There are many agencies, attorneys, and facilitators offering adoption services in Washington, so it is important to understand the differences between them.
Agencies are regulated businesses and attorneys are experts in adoption law, both licensed and trained in adoption processes.
Adoption Facilitators are individuals who are usually unlicensed and unregulated that match Prospective Adoptive Parents with expectant Birth Mothers.
In Washington, the use of facilitators is not illegal, however it is heavily regulated. Facilitators must provide written information about their adoption-related services; information about how to find adoption resources and counseling; and provide formal information regarding their procedures, practices, policies, and fees.
A facilitator will help advertise and match his or her client with an expectant Birth Mom, but once they have made a match, the facilitator will then refer their clients to a licensed adoption professional to complete the process.
Home Study and Post Placement Requirements in Washington
What is a Home Study and What Happens during the Process?
Before adopting a child, a Prospective Adoptive Parent and his or her family must undergo a home study to assess their ability to care for a child and provide a safe, stable home environment. This process will also help determine what kind of adoption is appropriate for the family and what child will fit best within their lifestyle.
In Washington, the home study process will include and require the following:
Interviews with family members
Child abuse and neglect central registry checks
State and federal criminal background checks
Verification that the following issues have been discussed:

The child's potential curiosity about his or her Birth Parents
The child's racial, ethnic, and cultural heritage
The concept of adoption as a lifelong commitment
The potential for the child to have feelings of identity loss or confusion
If applicable, the potential benefits of the child to remain in contact with their siblings
While this process is to ensure that adoption is in the best interest of both the child and family, it is also a time for the family to ask questions, make any necessary adjustments, and prepare for a new member to the family.
Who Oversees a Home Study in Washington and Who is Included in it?
In Washington, the home study assessment will include the Prospective Adoptive Parents and all other adults living in the home. It may be conducted by a licensed adoption agency, social worker or other court-approved person.
Why would my Home Study not be Approved?
A Washington resident applying for adoption will be immediate disqualified if, during the home study, he or she is found to have been convicted of the following felony charges:
Spousal abuse
Child abuse or neglect
A crime against a child, including pornography
A violent crime, including rape, sexual assault, or homicide
The home study will also be denied if it has been less than 5 years since the applicant has been convicted of the following:
A sex offense not mentioned above
A physical assault not mentioned above
A felony charge not mentioned above
A felony in violation of

The Imitation Controlled Substances Act, the Legend Drug Act, the Precursor Drug Act, or the Uniform Controlled Substances Act
Manufacturing, delivering, or possessing a controlled substance with intent to deliver, or using a building for illegal drug-related purposes
What are the Home Study Requirements for Adopting a Baby from another State?
If you are a resident of Washington, but are presented with the opportunity to adopt a child who was born in another state, you must comply with the provisions of the Interstate Compact on the Placement of Children, which is a contract among the states to ensure safe adoptions across state lines.
Is a Home Study different for Stepparent or Relative Adoptions?
In Oregon, the home study process is not required if the Prospective Adoptive Parent is the child's stepparent, unless otherwise authorized in court.
What are the Requirements for a Foster to Adopt Placement in Washington?
"Foster to Adopt" is when a foster parent or family decides to adopt a foster child that is currently in their care.
The goal of foster care is to eventually reunite the child with his or her family, but in the case that reunification is not an option, the foster parents may be eligible to adopt the child. In Washington, the state laws and regulations do not address this issue.
What is a Post Placement Requirement and What happens During the Process?
A post placement assessment is an evaluation of the child's integration into the adoptive family's home that takes place before the adoption can be finalized. It is meant to ensure that the child and family were a good fit for adoption.
In Washington, this assessment will be reported to the court as a written document including the following information:
The physical and mental health of the adopted child
The home environment
The family life and resources of the Adoptive Family
The health of the members of the Adoptive Family
Information about the child's cultural heritage and ethnic background
Any other factors that may influence the child's adjustment to his or her new home
Washington Adoption Agencies and Professionals
Going through the adoption process can feel overwhelming at times, but the adoption professionals in Washington are eager to help you throughout your journey. Whether you are looking to adopt a child or deciding to place your child for adoption, the following agencies are ready to offer you support, advice, and answers to your questions as you pursue the adoption process:
Open Adoption and Family Services
(206) 782-0442
(800) 247-8280
World Association for Children and Families
(206) 575-4550
Catholic Adoption Services of Washington State
(206) 328-5696
Visit Washington
Is your adoption journey bringing you to the rainy state of Washington? Here's a list of some of The Evergreen States' exciting spots to visit while you await the process:
America's Car Museum in Tacoma
Chihuly Garden and Glass in Seattle
Pike Place Market in Seattle
Space Needle in Seattle