Putting up a baby for adoption in Seattle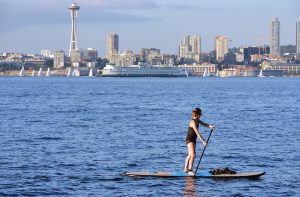 If you are a prospective Adoptive Parent, you might be wondering, "Am I ready to adopt a child?" Or are you an Expectant Mother wondering, "What are my options?" Whether you are an Adoptive Parent or Birth Mother, below is information and resources that may be useful in helping you make a decision.
If you would like free adoption information, call us now at 1-800-367-2367.
Home Study Providers in Seattle
Every adoption is required to pass a home study, an evaluation of the Adoptive Parents readiness to adopt a baby or child. The homes study will look into the Adoptive Parents' family history, medical background, finances and more. Though requirements for each state vary, domestic home study requirements can share similarities. Here are some home study providers and adoption agencies serving the Seattle and Washington area.
Children's House International Adoptions
Phone: 360-383-0623
Email: [email protected]
Your Adoptive Family
Phone: 206-408-7219
Email: [email protected]
Evergreen Adoption Services
Phone: 425-652-1542
Email: [email protected]
Homestudies Northwest
Phone: 360-734-0362
All God's Children International
Phone: 503-282-7652
Adoption Agencies/Professionals in Seattle
Whether you are looking to work with an adoption agency, lawyer, consultant or other adoption professional, below are some adoption agencies and/or professionals you can look into working with. Before beginning your adoption journey or even if you are already in the midst of your adoption journey, be sure to familiarize yourself with the adoption process.
Open Adoption & Family Services
Phone: 206-782-0442
Email: [email protected]
Journeys of the Heart
Phone: 800-876-0575
Bethany Christian Services
Phone: 206-367-4604
Joyce S. Schwensen
Phone: 206-367-1065
Foster Care Resources in Seattle
You may be contemplating foster care adoption. Read this article: "Adopting vs foster care." Adoption statistics show that about 60% of children in foster care spend 2-5 years in the foster care system before being adopted, and nearly 20% spend 5 or more years before they are adopted. Here are several foster care resources serving the Seattle, Washington area.
Children's Home Society of Washington
Phone: 206-695-3200
"Just as a sturdy house needs certain materials, our children need many supports and opportunities to be successful in school and life. Children's Home Society of Washington helps create a solid foundation for today's children that will lead to prosperity for all of us in the future."
Amara
Phone: 206-260-1700
"Amara is a not-for-profit that serves children in foster care, and the families who care for them. We believe that every child, regardless of circumstance, has an inalienable right to the love and support that can only be found within a family."
Northwest Adoption Exchange
Phone: 800-927-9411
"We offer resources and helpful tips for families who are seeking to adopt, and we facilitate their inquiries on waiting children. We also support the caseworkers who advocate on behalf of children—and the caseworkers who represent families—with information and guidance."
World Association for Children and Parents
Phone: 206-575-4550
"WACAP is a champion for children, finding and preparing permanent families, and offering lifelong support after adoption. We believe that all children are born with the right to a loving family. Each child deserves adequate nutrition, medical care and education. Adoption is a life-changing opportunity for children who cannot remain with their birth families."
Hospitals in Seattle
Birth Mothers work closely with their adoption agency and/or adoption professional to create the hospital plan that works best for them and the baby.  Adoptive Parents must educate themselves on what happens before, during and after the birth. The agency or professional you choose to work with should be able to answer your questions about the hospital plan and child birth. Here are several hospitals in Seattle that a Birth Mother may want to consider.
Seattle Home Maternity Service & Childbirth Center
Phone: 206-722-3426
Location: 3830 South Ferdinand Street Seattle, WA 98118
Evergreen Health
Phone: 425-899-3501
Location: 12040 NE 128th Street Kirkland, WA 98034
Lytle Center for Pregnancy and Newborns
Phone: 206-215-9853
Location: 747 Broadway Seattle, WA 98122
Overlake Medical Center
Phone: 425-688-5000
Location: 1035 116th Ave NE Bellevue, WA 98004
County Court in Seattle
You may be wondering, "What should I expect at the finalization hearing?" Whether you are a Birth Parent or prospective Adoptive Parent, your adoption lawyer and/or professional should be able to help prepare you for or answer your questions about the finalization.  If you are looking for the United States adoption laws click here.
Visit the King County website to find your local courthouse.
Visiting Seattle
Did you know Seattle, Washington is where your favorite coffee company, Starbucks started? Cool, right? There are many fun and exciting places and activities to check out in Seattle. From the famous Space Needle to the Seattle Art Museum, below we've compiled a list of some of the most popular Seattle attractions.