We are Buddy and Heather from Oregon

Stay-At-Home Parent? Part-Time

Adopted Children at home? No

Biological Children at Home? No

Pets? Yes

Gender Preference? Either

Ethnic Preferences? All Races/Ethnicities

Buddy

Occupation: Construction Coordinator

Education: BA, Commercial Heli Pilot

Religion: Nonpracticing

Hobbies: Snowboarding, Hiking, Backpacking

Heather

Occupation: Stylist, Designer, Jewelry Maker

Education: Some college

Religion: Nonpracticing

Hobbies: Fitness, Cooking, Jewelry Making, Gardening, Music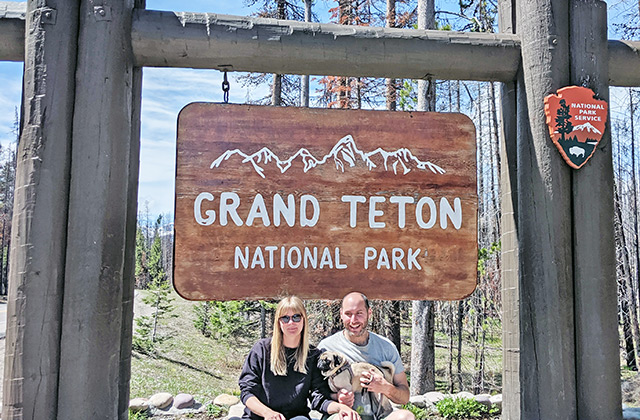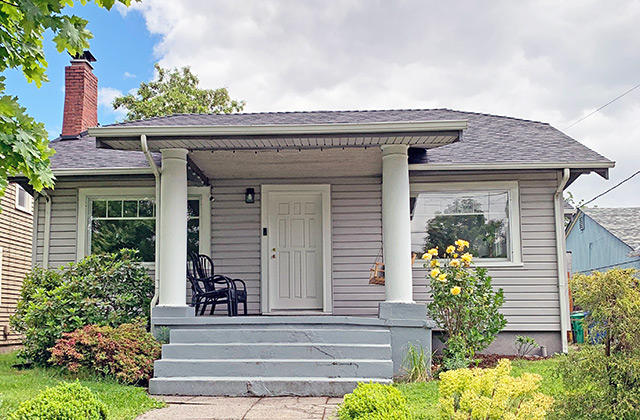 Dear Expectant Mom,
We were introduced by mutual friends at a Halloween party when Buddy was in town on a work trip. We had an instant connection and ended up dancing and talking the entire evening and having an amazing time. Buddy returned home to Oregon the next day, but we stayed in contact and after dating long-distance for a year, we knew we wanted to be together, so Heather moved from Los Angeles to Oregon, plus it is also a better place to raise a family. We were engaged two years later and got married in September of 2017. It was important to us that our families could be at our wedding, so we got married in a small ceremony in Buddy's parents' backyard in California. Now September is our favorite month because it's both our birthdays and our wedding anniversary!
I, Heather, grew up with two older brothers and had a picturesque childhood. I always knew my brother Matt was adopted because my parents talked openly with us about it. Adoption was just another way to grow a family. My brothers did every sport they could while I enjoyed dance, tennis, and swimming lessons. We had a pool in our backyard, so we were always swimming. I have lots of fond memories growing up, like on Monday nights my mom would let us each pick a friend to have over for dinner and she often fed my brothers' entire football team. My hair was always green from the chlorine in the pool…I didn't care because I loved swimming. Sometimes my mom would take us out of school for the day occasionally to get ice cream, just for fun. My dad was fun and would take us to fly kites and on picnics. We even had "Daddy/daughter' dates and he would take me to the local fun zone to ride the Ferris wheel, haunted house and arcade. I long to be a mom and can't wait to make special memories with your child.
My parents loved and cared for my sister and I deeply. They were at every one of our soccer and baseball games. They always made sure we had dinner together as a family at least six nights a week with home-cooked meals. Every summer my dad would take my sister and I on a 2-3 week camping trip across the western United States. We would visit all of the National Parks and hike to beautiful locations. These are the kind of memorials I can't wait to share with your child. We were always close to my mother's family. We spent a lot of time at my grandparents' house swimming in their pool on the weekends and having family dinners with the entire family once a month. If my parents went out of town, we often stayed with my grandparents, and it was always a treat. My grandmother would always make us the most elaborate costumes for Halloween, and I still hold those memories as some of my favorites from childhood. I am looking forward to family camping trips, river rafting in the summers, & skiing trips in the winters. I have always wanted to be a dad and share my love and passions with your child.
We want to thank you and tell you how grateful we are that you are reading our letter. We know this is one of the most important decisions you will make, and we don't take that for granted. We truly believe that the most important thing that you can give a child is love and we will always strive to give your child all our love. We value trust, communication, kindness, and compassion and will always uphold these values in our home to create a healthy and safe place for them to learn and grow. We will provide your child with the happiest life imaginable and always encourage them to follow their dreams.
We are looking forward to meeting you soon and we are so happy you found us!
Love,
Buddy and Heather