We are Buddy and Heather from Oregon

Stay-At-Home Parent? Part-Time

Adopted Children at home? No

Biological Children at Home? No

Pets? Yes

Gender Preference? Either

Ethnic Preferences? All Races/Ethnicities

Buddy

Occupation: Construction Coordinator

Education: BA, Commercial Heli Pilot

Religion: Spiritual

Hobbies: Snowboarding, Hiking, Backpacking

Heather

Occupation: Wardrobe Stylist

Education: High School

Religion: Spiritual

Hobbies: Stained glass, Gardening, Music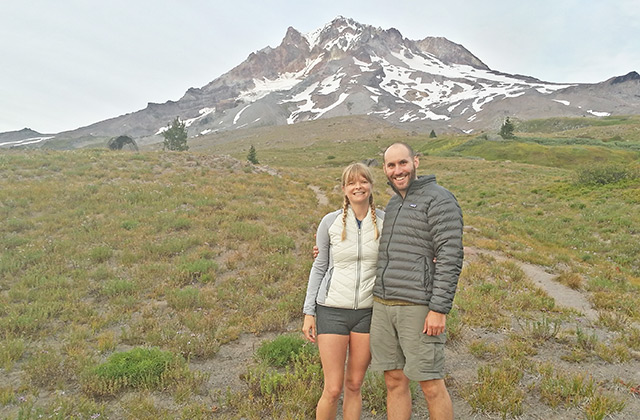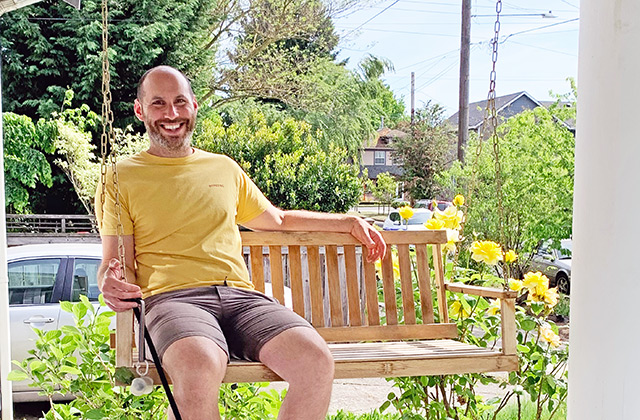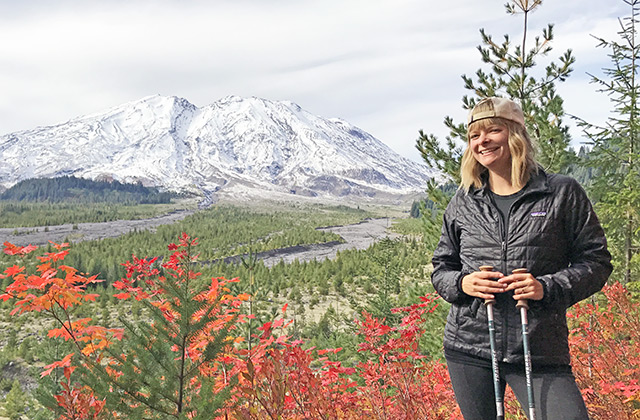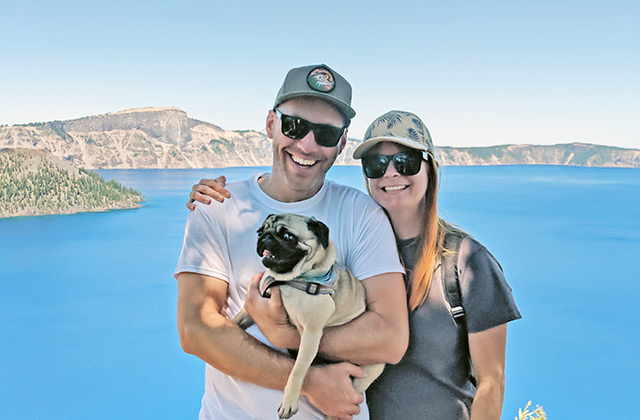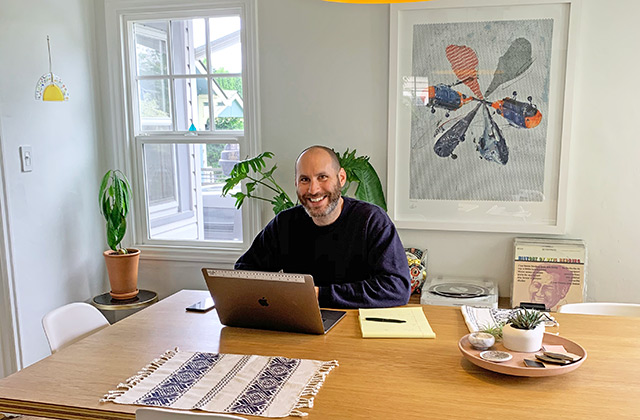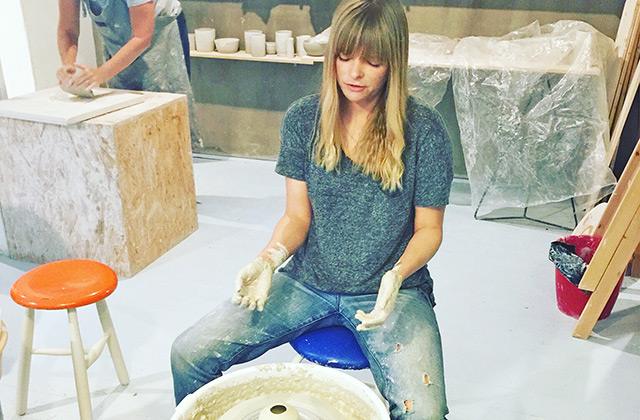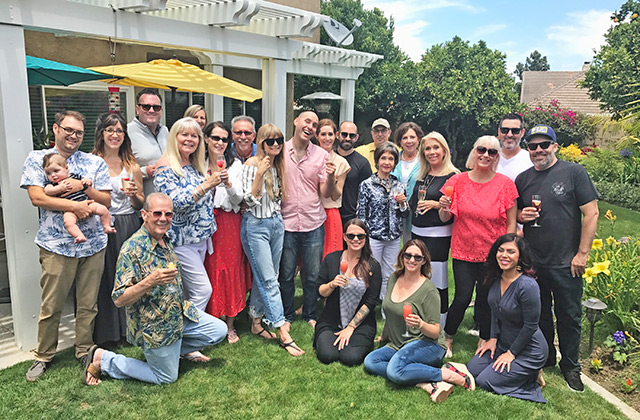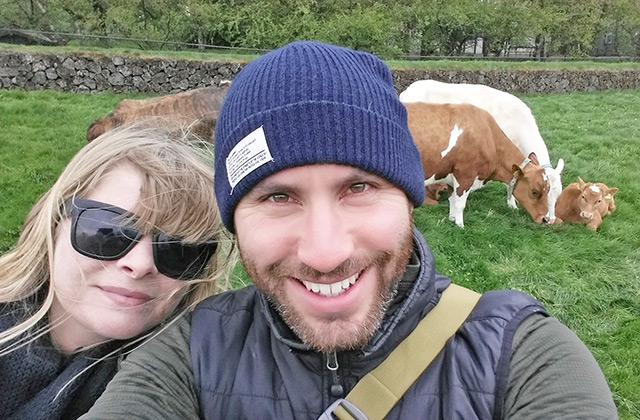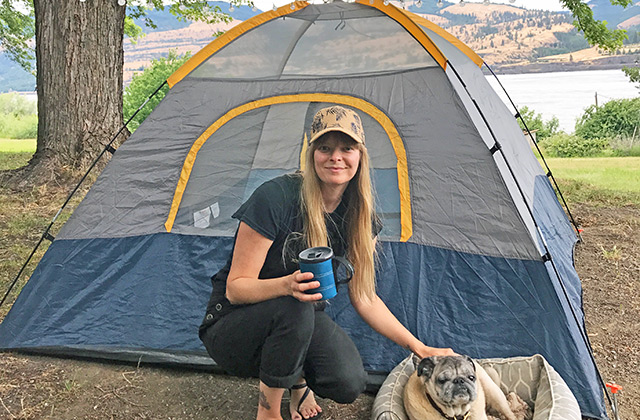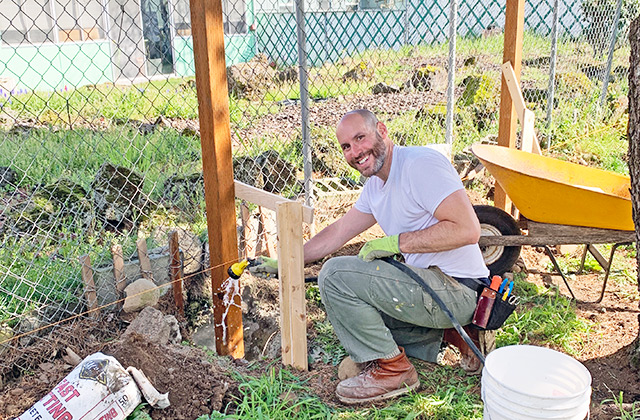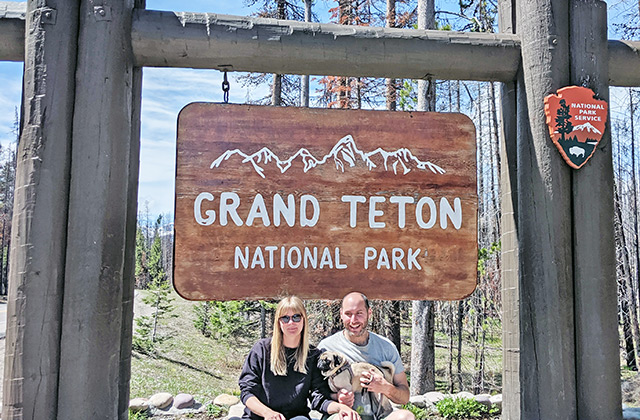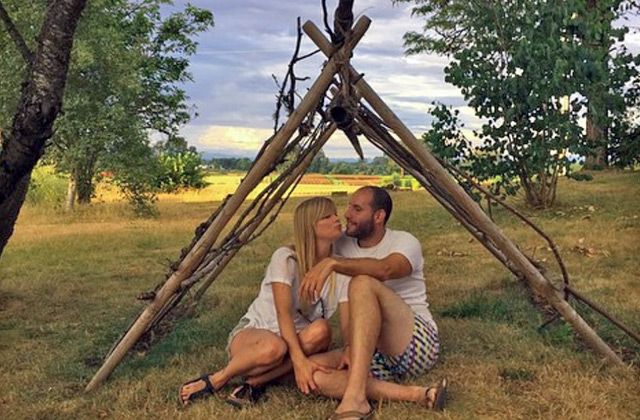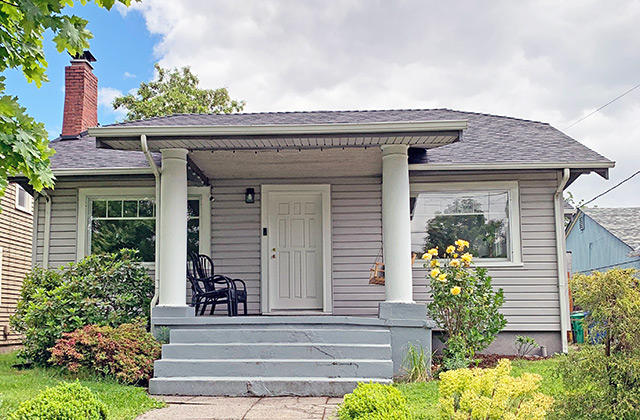 Dear Expectant Mom,
First of all, we want to thank you and tell you how grateful we are that you found us. We know this is one of the most important decisions you will make and we don't take that for granted. We hope to meet you someday but for now, we'd love to share a little bit about ourselves with you.
We met on Halloween, which is now our favorite holiday. Heather was still living in California and Buddy was there on business. We were introduced by mutual friends and ended up sticking together the entire night. We danced and talked and had an amazing time together. On our first and only official date, before Buddy went back to Oregon, we sat by a fire pit in Heather's backyard and talked for hours late into the night. Buddy returned home to Oregon the next day but we stayed in constant contact. We texted all day every day and then took frequent trips back and forth to see one another. Dating long distance was not difficult for us, it was easy and effortless to keep in touch with one another. But after a year, we knew we wanted to live together and Heather eventually moved to Oregon. We were engaged two years later and got married in September of 2017. It was important to us that both of our families could be at the wedding, so we got married in a small ceremony in Buddy's parents' backyard in California. September is our favorite month because it's both of our birthdays, Buddy's Dad's birthday, and now our wedding anniversary too.
Heather has always loved children & began babysitting and volunteering in her church's nursery at a young age. Her Dad even helped her make babysitting business cards (that she still has). Heather grew up with two older brothers, one biological and one adopted. She always knew her brother Matt was adopted because her parents talked openly with them about it from the very beginning. Having an adopted brother never felt any different to her, in fact when she was little she felt an extra closeness to her adopted brother, Matt. As an adult, Matt formed a relationship with his birth mother and he now has an even larger family that lives in Kansas. Heather's connection to adoption through her brother helped her to realize how special it is and she has always known that she wanted to adopt a child someday.
Buddy loves adventure and the outdoors. He's looking forward to family camping trips, river rafting in the summers, & skiing trips in the winters. He has always wanted children to hopefully share these passions with. As a kid, he dreamt of flying. So when he grew up he went to helicopter school and learned how to fly them. Now he is a licensed commercial helicopter pilot. Buddy hopes to teach a child to follow their dreams and passions the same way he has. He is self-taught in carpentry from (reluctantly) going to work with his dad in the summers. It turned out to be a good thing he did because he learned a lot and now he takes on most of our house projects himself. In his spare time, Buddy enjoys watching YouTube "how-to" videos and he can do or fix just about anything. Buddy's determination along with his patience and his ability to weigh big decisions make him a great life partner and will surely make him a fantastic father.
In Oregon, we are lucky to have a group of close friends that all have children and can't wait for us to have a family as well. We plan group trips with them; a cabin in the mountains or camping trips in the summer. In summer we ride bikes to each other's houses for BBQs and backyard games. When it's cold out, we love to host dinners at our homes and sit around the fireplace afterward and talk or play board games. We can't wait for the kids to be able to play together and for them to form these close friendships as well. It will mean the world to us to expand our community and share these moments with a child.
We plan on teaching your child the things we believe are important in life. The importance of patience, kindness, and compassion. How to love themselves and others and the importance of standing up for what is right. We hope to bring them along to events in the community and show them how they too can be a part of something bigger than themselves. We want to teach them to follow their hearts and their own dreams, as we have, and to show them they can accomplish whatever it is they want to in life with hard work and determination. We are excited to share these core values with them and help them establish a powerful sense of self. There is so much we have yet to experience and we can't wait to do it as a family.
Again, we are so happy you are reading this letter because it means so much to us to grow our family through adoption. We have always wanted to adopt a child and we are so excited for what that future holds. We can't wait to begin our family and share all of our love with a child.
To see our latest adventures, check out our Instagram @BuddyandHeather