We are Jeremy and Brett from Pennsylvania

Stay-At-Home Parent? No

Adopted Children at home? No

Biological Children at Home? No

Pets? Yes

Gender Preference? Male

Ethnic Preferences? Caucasian, Caucasian/Hispanic, Caucasian/Middle Eastern, Caucasian/Pacific Islander

Jeremy

Occupation: Senior Director, National Sales

Education: MBA

Religion: Nonpracticing

Hobbies: Travel, Outdoor activities, Reading, Music

Brett

Occupation: Economist

Education: MBA

Religion: Nonpracticing

Hobbies: Travel, Photography, Sailing, Camping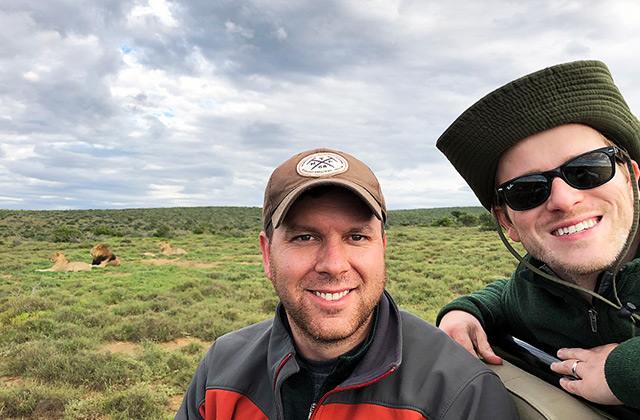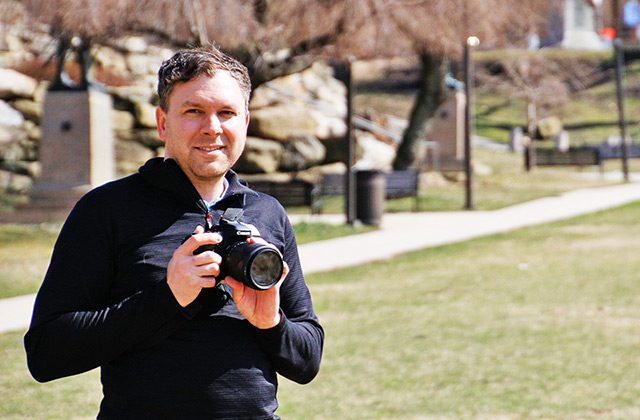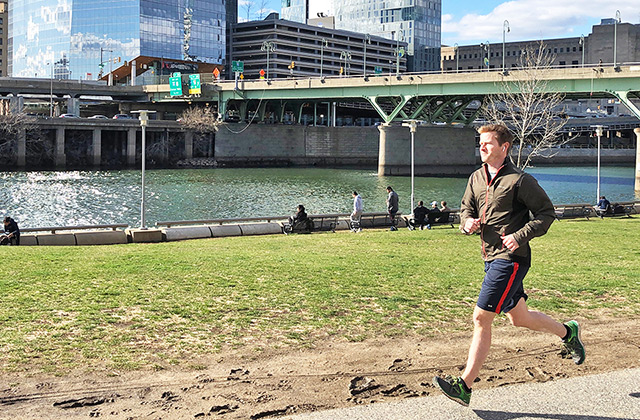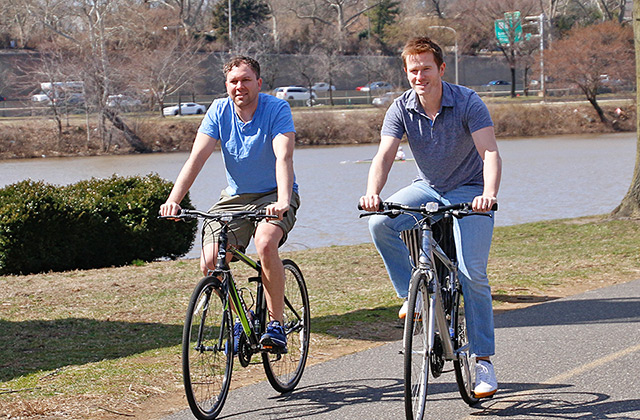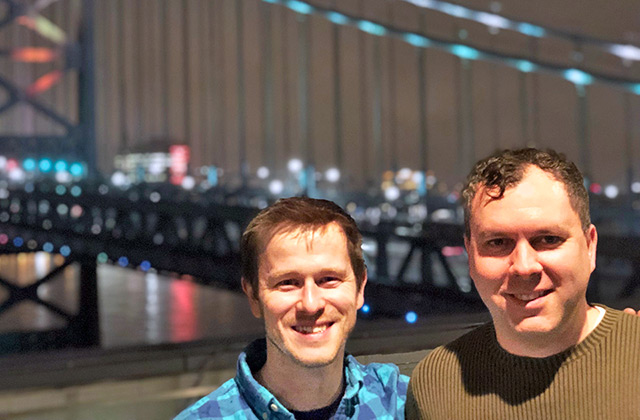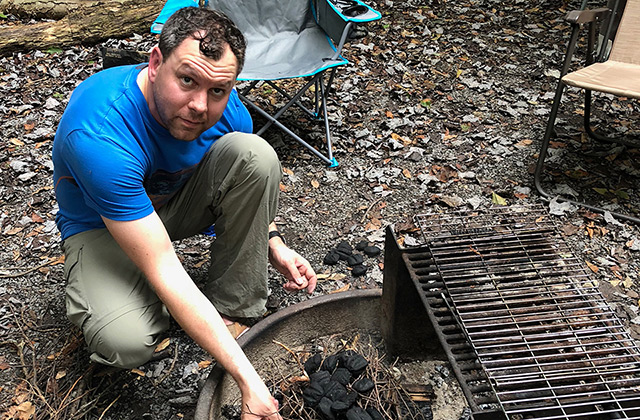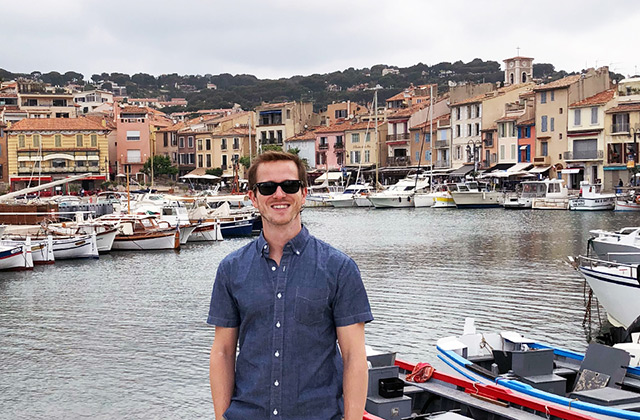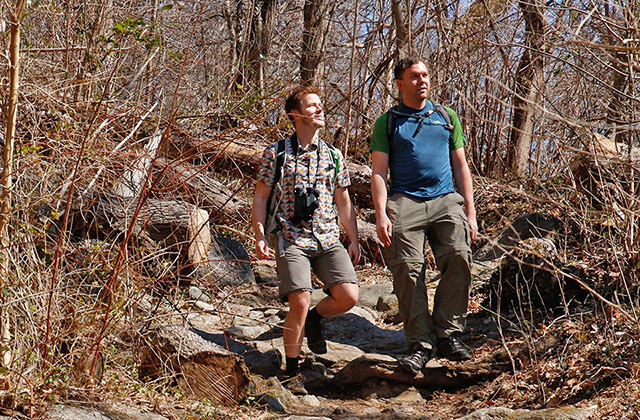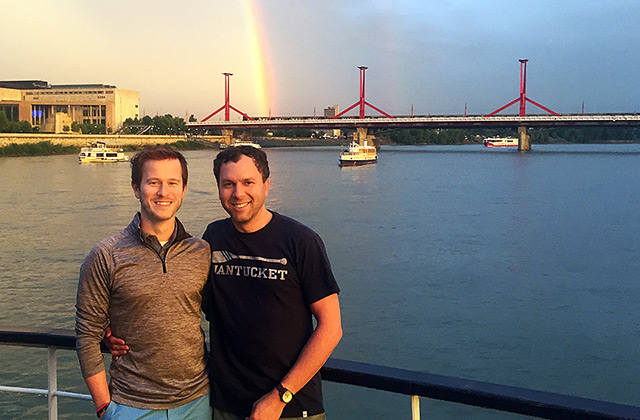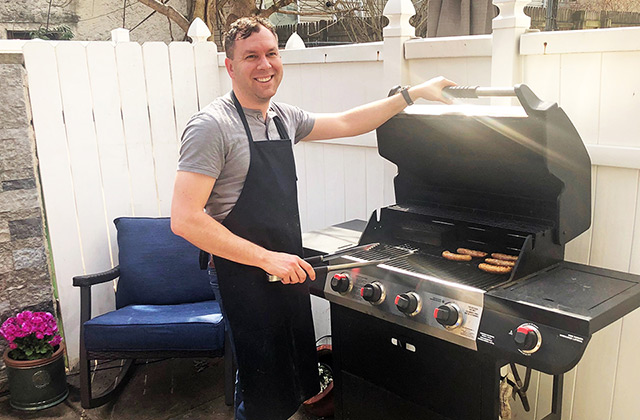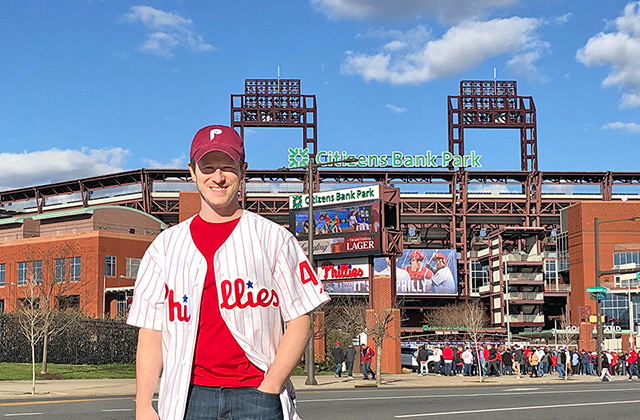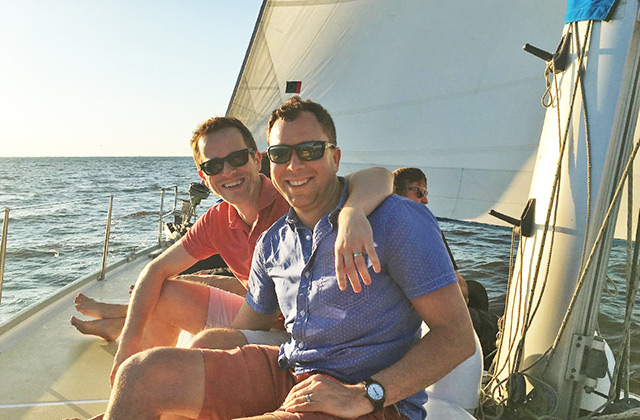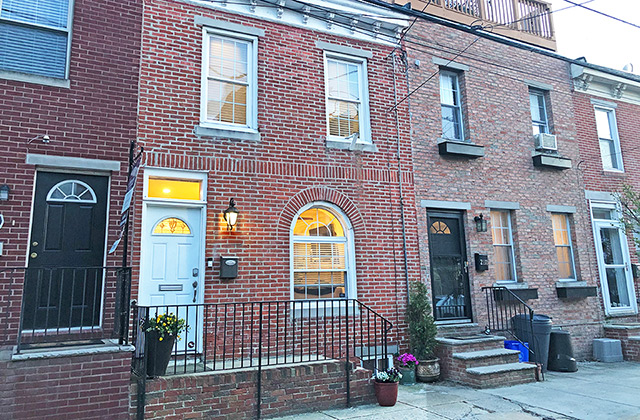 Hello!
We are Jeremy and Brett and we want to start out by being completely honest: it's hard to write a letter to someone we've never met, not to mention about something so emotional and impactful. Without any doubt, however, it must be even harder to be reading this letter while making a choice with unbelievable complexity. While we may not yet know each other, we want to offer a simple and friendly "hello," where every fulfilling relationship begins, and by reassuring you right out of the gate that we're with you on this journey.
In what we can only imagine is the hardest decision you'll ever make, we want to acknowledge your selflessness and courage. We understand that you're coming from a place of pure love and that it is through this love that you'll allow us the opportunity to become the fathers we've always known we want to be. Without even yet having the privilege of knowing you, we want to thank you for considering us to be parents and for taking a few moments to get to know a bit more about who we are and the life we can offer to your child.
You have surely thought long and hard about adoption and we want you to know that we have, too. Long before we even met, we both knew that someday we wanted to have children of our own when the time was right. In fact, we both grew up unknowingly living about a half hour away from one another, until life happened to allow our paths to cross when we finally met in graduate school. Now that we've been together for nearly a decade and married for two of those years, we know with everything we are that this is the right time and that adoption is the right path for us to grow our family and become dads.
Having each grown up with brothers—Jeremy the younger of two boys and Brett the middle of three boys—we're so excited to have our own little boy to start our family, and eventually look forward to having two kids as our family grows. We know our little boy will be the great mentor to his brother or sister as our older brothers were for us.
As for us, we are quirky, adventurous, outdoorsy, and cultural. One of our biggest strengths is that we want the same things out of life: to enjoy time with each other, to enjoy time with our friends and family, and. most importantly, to have a family of our own. In fact, this shared view of life, along with a similar sense of humor and common interests, is what initially attracted us to each other. Our marriage is built on a mutual respect for one another and an admiration for the unique qualities we each bring to the table, and we surely do have our own. Jeremy tends to be more emotionally driven and Brett tends to be more analytical; Jeremy has more of an eye for design while Brett is the handyman; Jeremy is a planner but is typically running late, while Brett is a bit more spontaneous and always early (this last one is a bizarre contradiction, we know!).
We live in a very young-family-centric area of the city with many parks, playgrounds, schools, and other youngsters all within a short walk of home. Both sets of our parents also also live nearby and couldn't be more excited to welcome the newest family member; we'll sure be getting a lot of grandparent visits. No matter who's visiting or for how long, we will immerse your child in the love of our family and friends, as well as provide him with experiences, opportunities, and diversity.
We want you to know that we'll be completely open with your son about his adoption, about you, and about how he is so loved by you and your desire for him to have his best life, that you chose us to become his family. We look forward to discussing how best to share his life with you, whether that be via pictures, letters, or visits, and we're eager to learn more about how you envision this relationship, too.
We want to thank you for taking a few moments to read our letter. We are so much more than we could ever fit into a single letter, and we know that your consideration for adoption is far more difficult than we can ever comprehend.
We're excited to be a part of this journey together,
Jeremy & Brett