Putting up a baby for adoption in Portland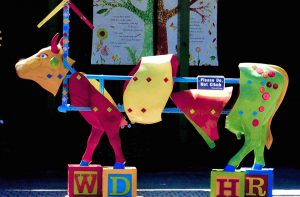 Are you located in the Portland, OR area and interested in placing your baby or becoming a foster or adoptive parent? Here, you will find relevant information regarding local adoption agencies in your area, foster care resources, hospital and home study services, and county court information.
Adoption Agencies in Portland
Local adoption professionals have resources to assist both birth mothers and potential adoptive parents through the adoptive process. If you are looking to place your baby for adoption, this complete birthmom essential guide is very useful. If you are a potential adoptive parent, you can take a look at a step by step adoptive guide that explains the process in detail. Below, please find a list of adoption agencies in your area:
Tree of Life Adoption Centers
(503)-244-7374
Email: [email protected]
Address: 4410 SE Woodstock Blvd. Suite #210. Portland, OR. 97206
"Tree of Life Adoption Center is a licensed nonprofit adoption agency dedicated to assisting and supporting families on their adoption journey. We are familiar with the process and emotions of bringing a family together. Our goal is to be available to teach and encourage families as they walk the path towards touching a child's heart."
Adoption Avenues
(503)-977-2870
Email: [email protected]
Address: 9498 SW Barbur Blvd. Suite #305. Portland, OR. 97219
"Adoption Avenues Agency is committed to providing families with the most comprehensive education, workshops and resource materials, in order to better equip them in understanding and dealing with all the issues that may arise during the adoption process."
Christian Family Adoptions
(800)-335-7146
Email: [email protected]
Address: 12901 SE 97th Ave. Suite #150. Clackamas, OR. 97015
"We are a compassionate and courageous leader in domestic adoption. We assist and support birth parents in their search to find qualified, loving adoptive families for their babies."
Foster Care Resources in Portland
Are you considering placing your child in foster care or becoming a foster care parent? Below are a list of resources in your area to guide you through the process.
Embrace Oregon
(503)-281-1801
Email: [email protected]
Address: 420 NE 5th St. McMinnville, OR. 97128
"This is our community. Not everyone can become a foster parent, but we can all do something to care for our community's children and families.
Our children need you."
Morrison Child & Family Services
(503)-258-4381
Email: [email protected]
Address: 1507 NE 122nd St. Portland, OR. 97230
"Morrison Child and Family Services partners with families and communities to provide effective and responsive services for children and youth coping with adversity and trauma. Morrison delivers specialized services to children, from birth through age 21."
Home Study Resources in Portland
When planning to adopt, a home study must be completed to ensure that the baby will be well taken care of by the adoptive parents. Each state has their own adoption home study requirements. Requirements would include interviews and questions related to financial history and stability, family history, physical health status, and more. Below, please find a list of home study providers serving your area.
All God's Children International
(800)-214-6719
No email provided, but contact form is available via the website.
Holt International
(888)-355-4658
[email protected]
Christian Family Adoptions
(800)-335-7146
[email protected]
Hospitals in the Portland Area
With the help of the adoption professional(s), both the birth mom and the adoptive family will want to plan a hospital stay for the baby's birth when the time comes. Below, please find a list of hospitals local to the Portland area that have maternity centers to assist you. You may want to call or visit them to pick the one that will best suit your needs.
Providence Portland Medical Center
(503)-215-1111
Location: 4805 NE Glisan St. Portland, OR. 97213
Legacy Medical Group – Good Samaritan Clinic
(503)-413-7074
1200 NW 23rd Ave. Portland, OR. 97210
OHSU Hospital
(503)-494-8311
3183 SW Sam Jackson Park Rd. Portland, OR. 97239
County Court in Portland
Upon the completion of the adoptive process, the adoption will be finalized with a court hearing. Your adoption professionals and attorney will be happy to guide you through the final step of this process. Click here  to find information about the Multnomah County Court, serving Portland and the surrounding areas.
Visit Portland
From its National Parks and rose gardens to its cultural attractions, Portland has diverse and beautiful attractions to visit. Below, please find a list of activities around the Portland area.
Williamette Valley
Williamette Valley is hailed as Oregon's beautiful wine country. The area boasts views from both the Pacific Coast and the cascades that the Valley is nestled between.
Hoyt Arboretum
Oregon is known for its emphasis on preservation of nature and views on conservancy. At Hoyt, you'll find opportunities to hike through the deep forests and enjoy peaceful views on the hillsides.
Portland Art Museum
The Portland Art Museum houses contemporary, modern, and classical pieces. Don't miss an opportunity to go and enjoy the art!
Oregon Zoo
The Oregon Zoo is a popular state attraction. Adults and children alike enjoy opportunities to see the wild animals and enjoy the gardens.
John's Bridge
St. Johns Bridge offers beautiful, lush walking trails and photo opportunities overlooking the bridge.
Portland Farmer's Market
Portland Farmer's Market has an assortment of delectable local foods and eye-catching plants to purchase or simply walk around and enjoy.