Putting up a baby for adoption in Oakland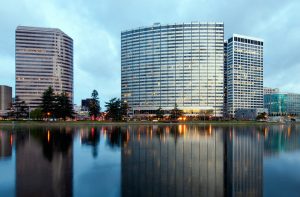 If you are interested in placing your child for adoption, or potentially becoming a Foster or Adoptive Parent, there are many resources available in the Oakland, CA. area for your reference. Below, please find a directory of resources regarding adoption agencies in your area, foster care resources, hospital and home study services, and county court information.
Adoption Agencies in Oakland
Adoption agencies near you can assist both future Adopting Parents and Birth Mothers who are wanting to seek information on the adoptive process. If you are a Birth Mother looking to place your baby for adoption, this Essential Guide for Birth Moms is very useful. If you are a prospective Adoptive Parent, you can reference this step by step adoptive guide that explains the process. Below, please find a list of adoption agencies in your area:
Pact – An Adoption Alliance
(510)-243-9460
Address: 5515 Doyle St. Suite #1. Emeryville, CA. 94608
Email: [email protected]
"Pact does much more than just adoption placement. We utilize wisdom drawn from research and from real-life experiences to enhance your chances for parenting success. We offer ongoing education and support because we know adoption is not over when the legal documents are finalized-adoption is a lifelong experience."
Adoption Connection
(888)-517-3123
Email: [email protected]
Address: 1710 Scott St. PO Box #159004. San Francisco, CA. 94115
"We help our clients navigate all the details of the adoption process from start to finish. Our expert staff offers exceptional newborn adoption facilitation–and practical support–to pregnant women and their families anywhere in the United States and to adoptive families in Northern California."
Heartsent Adoptions, Inc.
(925)-254-8883
Email: adopti[email protected]: 93 Moraga Way, #100. Orinda, CA. 94563
"If you are looking to adopt a newborn, then the Domestic Program is the one for you! Heartsent Adoptions, Inc. provides private, infant adoption services. We are happy to provide and assist you with the home study, locating an attorney, advisement and relinquishment services, ICPC, post placement services, and many more."
Adopt International
(800)-969-6665
Address: 1000 Brannan St. Suite #301. San Francisco, CA. 94103
"Adopt International is a non-profit adoption agency licensed throughout California and Hawaii. We are committed to building forever families through Domestic and International Adoption."
Foster Care Resources in Oakland
If you plan to place your child with a foster care family, or potentially beocome a foster care parent, we are here to walk with you in your journey. We have gathered resources listed below that are available to help you. Please reference them below:
Triad Family Services
(510)-351-3661
Address: 7901 Oakport St. Suite #4500. Oakland, CA. 94621
"To ensure stabilization of each child's placement, Triad works closely with families to address the challenges inherent in fostering a troubled child. This is accomplished by matching foster children with compatible foster parents, streamlining foster care placement, providing intensive social work and care management services, accessing group and family counseling for foster children and foster families, and effectively training foster parents to provide specialized therapeutic foster care."
Families For Children
(916)-789-8688
Email: Contact Form Available Online
Address: 2990 Lava Ridge Ct. Suite #170. Roseville, CA. 95661
"Families For Children, Inc is a full service California licensed private Non-Profit 501c(3) Adoption & Foster Care Resource Family Agency, established in 1989. Our mission is to assist in finding permanent adoptive families for the thousands of California children currently in foster care and provide caring short term foster homes for children temporarily removed from their biological parents."
Family Builders
(510)-536-5437
Email: [email protected]
Address: 1900 Embarcadero, Suite #303. Oakland, CA. 94606"Family Builders is here to help find permanent, loving families for children and youth in the foster care system – that's our only goal. We connect children with individuals and couples who can provide safe, stable, nurturing families. Our services are free and confidential, and include adoption, foster care, and other forms of permanency."
Home Study Resources in Oakland
Whether you are planning to adopt or place your child for adoption, a home study of the Adopting Parents is to ensure that child will be placed in a nurturing home that will be safe and foster their unique personalities. Every state has unique adoption home study requirements that Adopting Parents must pass. Requirements will include (but not be limited to) questions related to financial & family history, interviews, and questions about the physical health of the family.
Families For Children
(916)-789-8688
Email: Contact Form Available Online
Address: 2990 Lava Ridge Ct. Suite #170. Roseville, CA. 95661
Hospitals Local to Oakland
After the Adopting Family and the Birth Mother are matched, they will need to plan a hospital stay for the child's arrival with the help of the adoption professional. Below, please find a list of hospitals local to the Tulsa area that have women's centers for the birth. You may want to call or visit them to pick the one that will best suit your needs.
Highland Hospital
(510)-437-8500
Address: 411 E. 31st St. Oakland, CA. 94602
Alta Bates Summit Medical Center – SutterHealth
(510)-204-1626
Address: 2450 Ashby Ave. Berkeley, CA. 94705
County Court Serving Oakland
In order for the adoption process to be complete, there will be an adoption-finalization court hearing. Your adoption case worker and legal professional will be able to guide you through the last part of this process. Click here to find information about the Alameda County Court, serving Oakland and the surrounding area.
Things to do Near Oakland
Local to Berkeley and San Francisco, Oakland is a part of the Northern area of California state. From the zoo to the Redwood forest, there are many sights to see and venues to explore in this part of the West Coast.
Chinatown
Come and experience the vibrant Eastern culture in this unique way. Taking up several blocks, Chinatown provides authentic cuisine and items from the East.
The Redwood Regional Park
The Redwood forests are unique to California – being a part of some of the tallest specimens of trees known at this time. Beyond just Redwoods, this park features naturally occurring forest life, greenery, and wildflower fields.
The Oakland Museum of California
The Oakland Museum of California provides visitors with a rich understanding of how California came into existence and gives a beautiful visual representation of the historical events from the 1800's – present.
The Oakland Zoo
The Oakland Zoo has several beautiful animal enclosures closely mimicking the animals' initial homes. This attraction is a beacon of conservation and nature education in the surrounding area.