Putting up a baby for adoption in Long Beach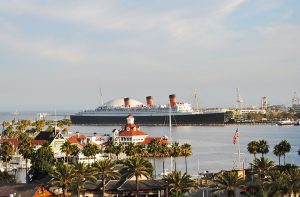 Are you facing an unplanned pregnancy and considering placing your baby for adoption? Are you thinking about adopting your own? Expectant Mothers and prospective Adoptive Parents, can find multiple adoption agencies and foster care resources below. Visit this page for more information on adoption costs in the United States.
Home Study Providers in Long Beach
The adoption home study is one of the most integral parts of the adoption process. Your social worker wants to make sure you are suitable Adoptive Parents.  It general, it includes a written report of your personal and financial information. Check out this page for tips and questions about the adoptive parents screening process. Below you can find several home study services in Long Beach.
Long Beach Adoption Agencies & Professionals
When planning your adoption, you want to make sure you have the right adoption agency or professional working with you. If you are considering hiring an adoption attorney, check out this page on '5 Things to Know before You Choose an Adoption Attorney'. Listed below are local Long Beach adoption agencies.
Long Beach Foster Care Resources
If you are still looking for reasons to adopt a child, you should check out this page.  Adopting from foster care could help a child live a better life; it comes with many benefits. Potential Foster Parents looking to adopt in the Long Beach area will find several foster care resources below.
Hospitals in Long Beach
Expectant Mothers and Adoptive Parents will need to prepare a hospital stay that is comfortable for them and supports their needs. Become more familiar with post placement by visiting this page. See below for some of the best hospitals in and near the Long Beach area.
County Courts in Long Beach
Part of the adoption process is having the adoption finalized in court. Read this page for additional information on 'What to Expect at Your Adoption Finalization Hearing'. You may be asking yourself what the adoption consent laws are in your state, click here for additional information. You can find your local courthouse by visiting the LA Court website.
Local Attractions
There are so many amazing attractions to see in Long Beach. If you love to explore various kinds of flora and fauna, you should visit the El Dorado Nature Center, or the Aquarium of the Pacific. If you enjoy theme parks, you would love the Knott's Berry Farm. See below for more attractions.