Putting up a baby for adoption in Kentucky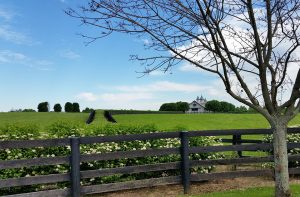 Placing a Baby for Adoption in Kentucky
As a woman facing an unplanned pregnancy and starting the adoption process in the state of Kentucky, there are some important things for you to know. You must learn the laws, rules and qualifications of placing your baby for adoption.
When and how can Birth Parents Consent to the Adoption?
Birth Parents can make an adoption plan anytime during the Birth Mother's pregnancy or after birth of the child. In the state of Kentucky, a Birth Parent can consent to placing the child for adoption 72 hours after the child is born. An application for voluntary discharge of parental rights must be filed in court of the county where the consenting parent or child reside in.
Who must consent to the adoption?
The following are eligible to consent to adoption in Kentucky:
The adoptee if they are at least 12 years old
The Birth Mom of a child born out of wedlock
The living parent or parents of a child born into lawful wedlock
The Father of the child born out of wedlock, if paternity is established in a legal action or in an affidavit acknowledging paternity of the child
When is Consent not Needed?
The consent of birth parent is not required if the parent:
Has been declared mentally disabled
Has his or her rights terminated
Is a Birth Parent who has not established parental rights
Has abandoned the child for over a 90-day period of time
Is divorced from the other parent, his or her rights have been terminated, and consent has been given by the parent having custody and control of the child
Has intentionally caused or allowed another person to cause physical or mental harm to a child
Has been convicted of a felony that involved the infliction of serious physical injury to the child
Has caused or allowed the child to be sexually exploited
Has repeatedly failed to provide or is incapable of providing essential food, clothing, shelter, medical care, or education reasonably necessary and available for the child's well-being
Has had his or her parental rights to another child terminated previously
Has been convicted of having caused or contributed to the death of another child as a result of physical or sexual abuse or neglect
When does the Birth Parents' Consent become Irrevocable?
A birth parents' consent becomes irrevocable 20 days after voluntary consent by the birth parents.
What Rights does the Father of the Baby have in Kentucky Adoptions?
A man is presumed to be the child's natural father, therefore granting him parental rights and a say in the adoption decision, if:
He is known and is deliberately identified by the mother in a testimony
He has claimed the child as his own by affirmatively asserting his paternity within 60 days of the child's birth
He has agreed to be named on the birth certificate of the child
He has initiated a judicial proceeding claiming parental rights
He has contributed to financially supporting the child
He has married the mother of the child or lived openly with the child or the child's biological mother
Any person to whom the above conditions do not apply has no parental rights to the child in question.
Adopting a Baby in Kentucky
Before an adoption can take place, there are specific laws, rules and qualifications in Kentucky concerning who can adopt or how you can adopt. Laws, rules and qualifications will vary based on the type of adoption you choose to pursue. All Adopting Parents must meet these requirements to adopt in the state of Kentucky.
The following are eligible to adopt a child in Kentucky:
Prospective parent must be 18 years or older
Have lived in Kentucky for at least 12 months prior to petitioning for adoption
Prospective parent must be a permanent resident of the State
Prospective parents who have been a resident of any U.S. Army post, military reservation, or fort within Kentucky for 60 days may file a petition for adoption of a child in any county adjacent to the army post or military reservation.
What Adoption Expenses can be paid by Adoptive Families in Kentucky?
The following are adoption expenses that are permitted in Kentucky:
Fees for legal services
Cost of placement services
Expenses of the birth parents
Medical costs
Expenses related to adoption in Kentucky range widely depending on the type of adoption you decide to pursue.
What are the Laws to Become a Foster Parent in Kentucky?
The following are eligible to foster parent in Kentucky:
Prospective parents must be at least 21 years old
Prospective parents can be single or married
Prospective parents must be in good physical and mental health
Prospective parents must attend a foster care information meeting
Prospective parents must meet requirements for housing safety and space
Prospective parents must be able to provide a safe, secure and healthy home environment for a child
Prospective parents must be financially stable and have enough income to support a child
Prospective parents must complete 15 hours of pre-service training
Prospective parents must pass a criminal background check
Foster parent training can take up to approximately four to six months before licensing approval. The amount of time until a family receives a child depends on how flexible the family is about the type of child they wish to parent.
What are the Requirements to Finalize an International Adoption in Kentucky?
To finalize an international adoption, the Commonwealth of Kentucky recognizes a foreign adoption decree that is issued under due process of law for a child that has been approved for U.S. citizenship. Re-adoption is the legal process of adopting a child again in the United States, after the child has already been lawfully adopted in another country. Re-adoption after an international adoption is mandatory in the state of Kentucky. The State Registrar will prepare a record of an foreign birth for a foreign-born child who was adopted by a State resident of Kentucky whose record of birth cannot be obtained from the country of birth. The certificate will state that it is not evidence of U.S. citizenship for the child.
Is it legal to use advertising or facilitators to adopt in Kentucky?
Advertising in Kentucky is prohibited. A person, corporation, or association cannot advertise in any manner that it will receive children for the purpose of adoption. A newspaper published, prepared, sold, or distributed in the Commonwealth of Kentucky shall not contain an advertisement that solicits children for adoption or solicits the custody of children.
In Kentucky, the use of facilitators is illegal. Only licensed adoption agencies and county departments can facilitate adoption proceedings in the state of Kentucky.
Home Study and Post-Placement Requirements in Kentucky
All adoptive parents in the state of Kentucky are required to complete a home study and a post-placement assessment after the adoption has taken place; regardless of the type of adoption you're pursuing or the adoption professional you're working with. Both will assess your ability to provide a nurturing and stable home to a child.
What is Included in the Kentucky Home Study Process?
In Kentucky, a home study will include, but is not limited to:
A child abuse and neglect check
At least 2 financial references
At least 3 references, 1 of which must come from a relative
A least one home visit and face-to-face interview
Each adult living in the home must submit to:

An in-State criminal records check
A child abuse or neglect check for each State of residence during the past 5 years
A fingerprint-based criminal records check from the National Crime Information Database

Each minor living in the home must submit to a child abuse and neglect check
Who is Included in the Home Study Process?
The prospective parents, as well as any other adult living in the residence will be included in the home study process.
Who will Conduct the Home Study?
The cabinet will conduct the home study for an applicant whose total gross income is equal to or less than 250 percent of the Federal poverty level guidelines unless the applicant submits a written request for the home study to be conducted by a licensed child placing agency. A licensed child-placing agency will conduct the home study process for an applicant whose gross income is more than 250 percent the Federal poverty guidelines.
When must the Home Study be Completed?
The home study must be completed before the approval of an application to adopt a child. The home study is credible for one year following the date of its completion.
On what Grounds will the Home Study Not be Approved in Kentucky?
The home study could not be approved if any adult resident in the home has committed any of the following:
Felony conviction involving:

A spouse, a child, sexual violence, or death
Physical abuse, battery, a drug,or alcohol within the 5-year period prior to the home study application

A conviction pertaining to child abuse or neglect
If any member of the household have a child abuse and neglect check that reveals the following, the home study will not be approved:
Committed sexual abuse or sexual exploitation of a child
Been responsible for a child fatality related to abuse or neglect
Had parental rights terminated involuntarily
What are the Post-Placement Home Study Requirements for Kentucky?
In Kentucky, the post placement assessment will include an investigation and written report of the following:
Whether the content in the adoption petition are true of the Prospective Parents
Whether the Prospective Parents are financially able and morally fit to care for the child
Whether the adoption is in the best interest of the child
The report must be submitted within 90 days that the child has been placed in the Adoptive Home.
What are the Home Study Requirements for Stepparent or Relative Adoptions in Kentucky?
A report is not mandatory in a relative or stepparent adoption, but the court in its discretion may request a report or background check.
What are the Requirements to Adopt a Child from Another State?
Any out-of-home placement of a child outside the state is subject to the provisions of the Interstate Compact on the Placement of Children.
Kentucky Adoption Professionals
Kentucky is home to some amazing adoption agencies who are ready to help get you started on your journey. Whether it be adopting a child into your family, or finding resources to place your child up for adoption, these professionals are all willing and able to help you throughout this process.
1(800) 367-2367
(502) 254-2425
(270) 684-2598
(859) 276-6249
Adoption Bridges of Kentuckiana
(502) 585-4369
Nightlight Christian Adoptions
(859) 263-9964
Visit Kentucky
Take a break from the adoption process and venture into the Mammoth Cave National Park, or enjoy the vibrant city life in Louisville, Lexington, Bardstown. Whichever way you turn, adventure waits around every corner in Kentucky for Adoptive Parents and Birth Mothers.