Putting up a baby for adoption in Iowa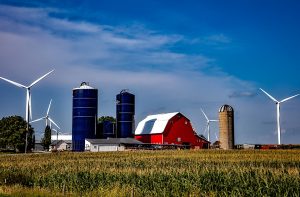 Are you an Iowa resident looking to adopt or place your child for adoption? Are you unsure of where to begin? We've got you covered. The following information will help you navigate the process in Iowa and answer some frequently asked questions about adoption, as well as provide some resources to help guide you along the way.
If you don't find the information you're looking for after reading, click here to navigate through the Child Welfare Information Gateway.
What You Need to Know about Placing Your Child for Adoption in Iowa
Making the decision to place your child for adoption can be one of the toughest, but selfless choices you make, but being well-informed about the process may help ease some of your stress. The following information will provide some important factors to think about when considering placing your child for adoption in Iowa.
Who Must Consent to an Iowa Adoption and How Does it Work?
In Iowa, consent to adoption cannot be given until 72 hours after the child's birth and must be given by the following:
The legal guardian of the child
The adoptee, if they are at least 14 years old
The spouse of a petitioner who is the child's stepparent
The spouse of a petitioner who is petitioning to adopt an adult person
It must be given in writing including the name the child and the petitioner, be signed by the consenting person, and be made in the following manner:
In the presence of the juvenile court or court in which the adoption petition is filed for any minor adoptee who is at least 14 years old
In the presence of the court or before a notary public for all other situations
When is Consent Not Necessary for Adoption in Iowa?
Consent to adoption in Iowa is not required from the following:
A parent has signed a legal release of custody
A person whose consent is required, but they cannot be located
A parent who has abandoned his or her child
A parent has failed to financially support the child despite being required to do so
A parent does not object to the termination of his or her rights after being given notice
An Adoptive Parent requests termination of his or her parental rights
The parent has a chronic substance abuse issue and he or she has committed a second or subsequent domestic abuse assault
The parent has abducted the child
The parent has improperly removed the child from the physical custody of his or her legal guardian without the consent of that person, or has improperly retained the child after a visit
The parent has been imprisoned for a crime against a child
The parent has been imprisoned, and it is unlikely that the parent will be released from prison for 5 or more years
The parent has been convicted of a felony offense against a minor, the parent is divorced from or was never married to the minor's other parent, and the parent is incarcerated for at least 5 years for that offense
The parent, if they are the perpetrator and the child was a result of sexual abuse
Can a Birth Parent Revoke their Consent to Adoption?
Consent given by a parent in Iowa may be revoked before the adoption is finalized by filing and affidavit of consent withdrawal in court.
A consenting parent may also revoke his or her consent and release of custody before the official entry of the order to terminate his or her parental rights if the request is within 96 hours of the initial signing and relinquishment of custody. Otherwise, the parent may revoke his or her consent with evidence that proves it was obtained under fraud, duress or coercion.
What Rights do Birth Fathers have in the Adoption Process?
According to Iowa adoption laws, a Putative Father, which is a man who is the alleged biological father of a child born to a woman he was not married to at the time of the child's birth, must declare his interest in being involved in the child's life. To do so, he must register in the Iowa Paternity Registry established by the State Registrar of Vital Statistics. For the registry to be valid, he must register before the child is born and before the petition to terminate his parental rights has been filed.
Adopting a Child in Iowa
Adoption is no easy decision, but it is a life-changing one, so it is important that you understand the process before you begin your journey. Continue reading from more information about the adoption process in Iowa or scroll to the end of the article for a list of adoption agencies to help get you started.
What are the Laws and Requirements for Adopting a Child in Iowa?
In Iowa, any single person or married couple, together, can apply to become and Adoptive Parent.
How Much Does it Cost to Adopt a Child?
Iowa adoption expenses may vary depending on the type of adoption you decide to pursue. International adoption will be different from a domestic adoption, and adoption from a private agency will be different from a government agency. Regardless of the type of adoption you decide to pursue, here are a few expenses you may need to consider when becoming an Adoptive Parent:
Medical care for the Birth Mom and child, before and after the pregnancy
Legal and agency fees
Counseling for the Birth Mom up to 60 days after the child is born
Reasonable living expenses for the Birth Mom up to 30 days after the child is born
How do you Become a Foster Parent?
In Iowa, foster parents may come from all different ethnic, religious and cultural backgrounds; be single or married; any sexual orientation; and do not need any previous parenting experience.
In order to be eligible, you must meet the following minimum requirements:
Be at least 21 years old
Meet home safety requirements
Pass criminal background checks
Complete preservice training
Be financially stable and able to support a child
Can you Finalize an International Adoption in Iowa?
In order to adopt a child internationally, the child must be from a country that is a part of the Hague Convention, which is an international agreement that establishes standard adoption practices for inter-country adoptions.
In Iowa, and all other states in the U.S., Prospective Adoptive Parents must meet the State adoption laws in addition to the following Federal adoption requirements:
Be a U.S. Citizen
If married, your spouse must also be a U.S. Citizen or have legal status and together you must file for adoption
Pass criminal background checks, the home study process and fingerprinting
If unmarried, be at least 25 years old
Who can Legally Facilitate an Iowa Adoption?
There are many agencies, attorneys, and facilitators offering adoption services in Iowa, so it is important to understand the differences between them.
Agencies are regulated businesses and attorneys are experts in adoption law, both licensed and trained in adoption processes.
Adoption Facilitators are individuals who are usually unlicensed and unregulated that match Prospective Adoptive Parents with expectant Birth Mothers. A facilitator will help advertise and match his or her client with an expectant Birth Mom, but once they have made a match, the facilitator will then refer their clients to a licensed adoption professional to complete the process.
In Iowa, the state law and regulations does not specify who can and cannot assist with adoption proceedings.
Home Study and Post Placement Requirements in Iowa
What is a Home Study and What Happens During the Process?
Before adopting a child, a Prospective Adoptive Parent and his or her family must undergo a home study to assess their ability to care for a child and provide a safe, stable home environment. This process will also help determine what kind of adoption is appropriate for the family and what child will fit best within their lifestyle.
In Iowa, the home study process will include and require the following:
Proof of financial stability and income
At least one in-home visit
At least 3 references
A face-to-face interview with each member of the household
The reason and motivation for choosing adoption
The family's disciplinary practices
Records of substance use or abuse by the family
The family's attitude toward adoption
History of abuse of family members
An assessment of the ability to maintain significant relationships
Adjustments of previous adopted children
Ability to provide for the child's emotional and physical needs
Ability to cope with problems, stress, frustrations, crises, separation, and loss
Medical conditions that would affect the applicant's ability to parent a child
Capacity to give and receive affection
Marital history
Child abuse and neglect registry check
While this process is to ensure that adoption is in the best interest of both the child and family, it is also a time for the family to ask questions, make any necessary adjustments, and prepare for a new member to the family.
Who Oversees a Home Study in Iowa and Who is Included in it?
The home study process will include all members living in the Prospective Adoptive home and will be conducted by a licensed person or agency,
Why Would my Home Study not be Approved?
As an Iowa resident, the following charges may be grounds for disapproval of your home study and eligibility to adopt:
A crime against a child, including but not limited to, sexual exploitation of a minor
Child endangerment or neglect A drug-related offense within the 5-year period preceding the petition date
Abandonment of a dependent person
Domestic abuse
A forcible felony
What are the Requirements for Adopting a Child from Another State?
If you are a resident of Iowa, but are presented with the opportunity to adopt a child who was born in another state, you must comply with the provisions of the Interstate Compact on the Placement of Children, which is a contract among the states to ensure safe adoptions across state lines.
Is a Home Study Different for Stepparent or Relative Adoptions?
In the case of a stepparent or relative adoption in Iowa, the court may waive the home study requirement, unless the person has been convicted of a crime more than a simple misdemeanor or they have a previous report of child abuse.
What are the Requirements for a Foster to Adopt Placement in Iowa? 
"Foster to Adopt" is when a foster parent or family decides to adopt a foster child that is currently in their care.
The goal of foster care is to eventually reunite the child with his or her family, but in the case that reunification is not an option, the foster parents may be eligible to adopt the child. In Iowa, the laws and regulations regarding this issue are not stated.
What is a Post Placement Requirement and What Happens During the Process?
A post placement assessment is an evaluation of the child's integration into the adoptive family's home that takes place before the adoption can be finalized. It is meant to ensure that the child and family were a good fit for adoption.
In Iowa, the post placement process will consist of a minimum of 3 home visits to assess the following:
The social, emotional, and school adjustment of the child
Integration of the child into the family
The family's disciplinary behaviors
Documentation of any changes that have occurred in the family since the child's placement
The 3 home visits should be completed using the following timeline:
One no later than 30 days after child's placement
One no later than 90 days after child's placement
One final visit prior to requesting the consent to adopt, no later than 180 days after child's placement
Iowa Adoption Agencies and Professionals
Going through the adoption process can feel overwhelming at times, but the adoption professionals in Iowa are eager to help you throughout your journey. Whether you are looking to adopt a child or deciding to place your child for adoption, the following agencies are ready to offer you support, advice, and answers to your questions as you pursue the adoption process:
641-422-0070
712-737-4831
Abby's One True Gift Adoptions
515-987-0565
Visit Iowa
Is your adoption journey bringing you to Iowa? Here's a list of some of the Hawkeye States' exciting spots to visit while you await the process:
Capitol Building in Des Moines
Eagle Point Park in Dubuque
Field of Dreams Movie Site in Dyersville
Iowa 80 Trucking Museum in Walcott
National Mississippi River Museum and Aquarium in Dubuque