Putting up a baby for adoption in Indianapolis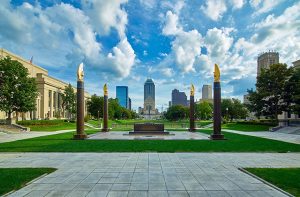 Are you thinking of placing your baby for adoption or becoming an adoptive or foster parent in the Indianapolis, Indiana area? Here you will find information concerning local adoption agencies, home study services, foster care resources, hospitals, and county courts.
Indianapolis Home Study Services
Completing a home study is obligatory for every adoption. It is used to evaluate the suitability and competence of potential Adoptive Parents. Each state has their own Adoption Home Study Requirements, which can contain questions regarding family history, health & financial information and more. Below is a list of home study providers and adoption agencies serving the Indianapolis area.
KidsFirst Adoption
Phone: 317-843-2300
Email: [email protected]
MLJ Adoptions International
Phone: 317-875-0058
Email: [email protected]
Adoption Support Center
Phone: 317-255-5916
Email: [email protected]
A Bond of Life Adoptions
Phone: 317-873-3841
Email: [email protected]
Adoption Agencies & Professionals in Indianapolis
Whether you are considering adopting a baby or placing your baby for adoption with a family, you will want all the information to help you make the best decision. If you are a Birth Mother considering placement for your child in Indianapolis, read the 'Birth Mother's Essential Guide to Adoption.' If you are an Adoptive Parent interested in adopting, check out 'How to Adopt: The Ultimate Guide.' Here are some local Indianapolis adoption agencies and professionals.
Elizabeth Coleman Pregnancy and Adoption Services
Phone: 317-787-3412
"We are excited to be part of your adoption journey and assist you in fulfilling your dream of building your family through adoption."
Kirsh & Kirsh, P.C. Adoptions
Phone: 317-575-5555
"For over 30 years, the law office of Kirsh & Kirsh, P.C. has endeavored to set the standard of excellence regarding adoptions in Indiana and throughout the country."
Lutheran Family Services
Phone: 317-359-5467
"In response to God's love and grace in Jesus Christ, Lutheran Child and Family Services serves human needs with the support of the church and community by providing programs of compassionate care and counsel."
Foster Care Resources in Indianapolis
Is foster care right for you? Are you thinking of adopting an infant from foster care or placing your child in foster care? Contact these local foster care resources to see if foster care is right for you.
KidsPeace Foster Care
Phone: 317-253-1723
"At KidsPeace, we believe the first placement is the best placement, which is why we take such care to match children with foster families who are best able to meet their needs."
Benchmark Family Services
Phone: 317-352-9706
"Benchmark's mission is to work alongside referring agencies to provide stable and caring placements for youth in need of out-of-home care."
SAFY of Indiana
Phone: 317-218-4081
"We work with children and families to reach their full potential increasing the well-being of our communities."
Hospitals in Indianapolis
Both Adoptive Parents and Birth Mothers arrange a plan for the hospital stay with the help of the adoption professional(s). You may want to check out various hospitals to see which one will best fit your needs. Below is a list of hospitals local to Indianapolis:
Kindred Hospital Indianapolis
Phone: 317-636-4400
Location: 1700 W 10th St, Indianapolis, IN 46222
IU Health University Hospital
Phone: 317-944-5000
Location: 550 University Blvd, Indianapolis, IN 46202
St Vincent's Hospital
Phone: 317-338-2345
Location: 8402 Harcourt Rd # 501, Indianapolis, IN 46260
Community Hospital North
Phone: 317-621-6262
Location: 7150 Clearvista Pkwy, Indianapolis, IN 46256
County Court in Indianapolis
Upon completing the adoption process, a finalization hearing takes place. You will work with your adoption professional and/or adoption attorney to prepare for the finalization. You can find information about the Marion county court in Indianapolis here.
Local Attractions in Indianapolis
There are many attractions in Indianapolis, Indiana. From the White River State Park to the Indianapolis Zoo, there are several activities and places to explore for couples and families. Below is a list of popular attractions in the area.