Putting up a baby for adoption in Honolulu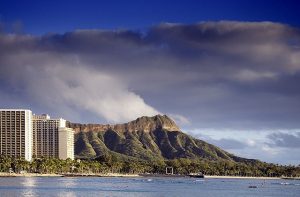 The Honolulu Hawaii area of Oahu has many resources available to those who are interested in placing your baby or becoming a Foster or Adoptive Parent. Below, please find relevant information regarding local adoption agencies in your area, foster care resources, hospital and home study services, and county court information.
Adoption Agencies in Honolulu
Local adoption professionals near you have resources to assist both future Adopting Parents and Birth Mothers wanting to place their child for adoption. If you are looking to place your child for adoption, this complete Birth Mom essential guide is very useful. If you are a potential Adoptive Parent, you can take a look at a step by step adoptive guide that explains the process. Below, please find a list of adoption agencies in your area:
Adopt International
(808)-523-1400
Email: [email protected]
Address: 1580 Makaloa St., #1020. Honolulu. HI. 96814
"Our staff is committed to providing professional, comprehensive services with an emphasis on meeting and responding to the needs of our culturally diverse community while reflecting the changing adoption environment and providing continuous quality improvement, compassion and generosity."
Hawaii International Child
(808)-589-2367
Email: [email protected]
Address: 200 N. Vineyard Blvd, #420. Honolulu, HI. 96817
"Hawaii International Child (HIC) services include placement of children from China, the U.S. and family-member adoptions from the Philippines. Other services include home studies, counseling for adoptive families and birth mothers, post-placement support, family therapy, youth programs and more."
Foster Care Resources in Honolulu
If you are planning on becoming a potential foster care parent, or placing your child in the foster care system, please reference the resources below to help you through the process.
Partners in Development Foundation
(808)-595-2752
Address: 2040 Bachelot St. Honolulu, HI. 96817
"Partners in Development Foundation inspires and equips families and communities for success and service, using timeless Native Hawaiian values and traditions."
Family Programs Hawaii
(808)-521-9531
Address: 801 S. King St. Honolulu, HI. 96813
"Children are Hawaii's most valuable resource. They are our future. Family Programs Hawaii is a unique non-profit agency remaining true to its origins of providing quality care to the families and children of Hawaii. Our goal is that every child in Hawaii has the opportunity to reach his or her full potential. Our heart represents the many complexities of foster care. The colors symbolize our three areas of service: prevention, transition, and support."
Home Study Resources in Honolulu
When planning to adopt, a home study on the adopting parents will be done to ensure that child will be going to the best and most safe home possible. Each state has their own adoption home study requirements. Requirements include interviews, questions related to financial history, family history, physical health information, and more. Below, please find a list of home study providers serving your area.
Hawaii International Child
(808)-589-2367
Email: [email protected]
Address: 200 N. Vineyard Blvd, #420. Honolulu, HI. 96817
Hospitals Local to Honolulu
With the help of the adoption professional, both the Adopting Family and Birth Mother will plan a hospital stay for the baby's birth. Below, please find a list of hospitals local to the Honolulu area that have women's centers for the child's arrival. You may want to call or visit them to pick the one that will best suit your needs.
Straub Medical Center
(808)-522-4000
Address: 888 S. King St. Honolulu, HI. 96813
The Queen's Medical Center
(808)-691-1000
Address: 1301 Punchbowl St. Honolulu, HI. 96813
County Court Serving Honolulu
For the finalization of the adoption process, there will be an adoption-finalization court hearing. Your adoption professional and attorney will be able to guide you through the last part of this process. Click here to find information about the Third Circuit Court, serving Hawaii, Hilo, and the surrounding areas.
Visiting Honolulu
The island alone is an absolute paradise. You can find millions of different adventures in every corner of the beautiful area of Honolulu, Hawaii!
Hawaii Glass Bottom Boats
See the beautiful sights of the sea in these glass-bottom boats! This tour experience will take you around the beautiful oceanic surroundings and open your eyes to the world that lies underwater.
Tour of the North Shore
Enjoy this nine-hour tour of the beautiful North Shore! See the sights of the island, including the Dole plantation and Waimea Bay on this transportation-included adventure.
The U.S.S. Arizona Memorial
This experience includes a self guided tour leading you around the U.S.S. Arizona and concluding at the war memorial. This is a fun and historical trip the whole family will enjoy.
Diamond Head Crater Hike
If you like getting out and being active, this activity is for you. This hike goes around the beautiful Diamond Head state monument and gives you an array of beautiful Hawaiian views. This hike is a level 1 hike, so children can join too!