Putting up a baby for adoption in Chula Vista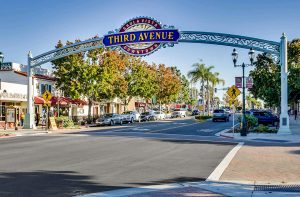 If you reside in the city of Chula Vista, CA and are a Birth Mother or family looking to adopt a child please consider reaching out to one of these agencies or professionals. It is important to work with someone who will be able to help you with your adoption journey. They will be with you every step of the way to answer any questions or tackle any concerns you might have.
619-336-5740
6950 Levant St, San Diego, CA 92111
619-441-8821
2748 Willow Glen Dr, El Cajon, CA 92019
866-222-9284
San Diego, CA 92101
858-694-3900
1600 Pacific Highway, Room 206, San Diego, CA 92101
619-231-2828
349 W Cedar St, San Diego, CA 92101
Chula Vista Area Foster Care Information
Are you interested in becoming a Foster Parent in the Chula Vista area? Please visit any of the links below for information and to start your fostering journey. You truly will make a difference in a child's life!
San Diego Youth Services Resources
3255 Wing Street, San Diego, CA 92110
619-221-8600
1081 Camino del Rio S, San Diego, CA 92108
619-291-9347
8525 Gibbs Drive, Suite 100, San Diego, CA 92123
619-584-5777
430 F St, Chula Vista, CA 91910
619-420-3620
3914 Murphy Canyon Rd., Suite A224, San Diego, CA 92123
619-326-4222
Home Study Information for Chula Vista Area
For anyone who is interested in adopting a child a home study will be required. This can sometimes be an overwhelming part of the process. Rest assured there are agencies who want to help make this process a much easier one. Staying informed and educating yourself is the key to making it a much happier and less stressful time. Please contact any of the Chula Vista agencies below. They are here to help.
Nightlight Christian Adoptions
1528 Brookhollow Dr. #100, Santa Ana, CA 92705
714-693-5437
"Nightlight is committed to providing you with excellent educational programs and guidance to prepare you to be knowledgeable and loving parents. Our intent is to give you the tools to parent an adopted child who may have unique and special needs. The home study will be tailored for the type of adoption you are entering."
5053 La Mart Drive, Suite 107, Riverside, CA 92507
951-369-5282
"Alpha has been performing various types of home studies for over 25 years. We know what documentation is expected and required. Having your home study completed by a reputable, licensed agency and experienced professional staff is critical to your process going smoothly."
Chula Vista Area Hospitals
It will be important for Adoptive parents and Birth Mothers alike to create a hospital plan before the baby is born. You will want to include your hopes and desires for the duration of your hospital stay. This will ensure that everyone is one the same page and needs are being met. Communication and an open heart will make the journey a much easier one for all.
678 Third Ave, Chula Vista, CA 91910
619-662-4100
3003 Health Center Drive, San Diego, CA 92123
858-939-3400
1637 Third Ave, Chula Vista, CA 91911
619-205-1360
435 H St, Chula Vista, CA 91910
619-205-1360
751 Medical Center Ct, Chula Vista, CA 91911
800-827-4277
County Courts
Anyone who is involved in the adoption journey knows that one of the last stops is the finalization hearing. It is required to complete the adoption process. If you find yourself going through the process please do not hesitate to reach out with any questions or concerns you might have. They will be able to help.
500 3rd Ave, Chula Vista, CA 91910
619-746-6200
The second largest city in the San Diego metropolitan area, Chula Vista, is a beautiful and fun city! Its name literally means "beautiful view". With ocean views and from every part of town you won't want to miss the sunsets and adventures waiting for you!