Putting up a baby for adoption in Aurora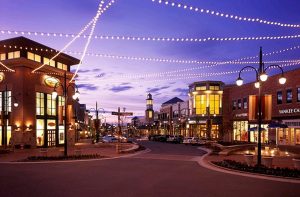 If you are pregnant and considering placing your baby for adoption, or interested in becoming a Foster/Adoptive Parent in the Aurora, Colorado area, you will find information regarding home study providers, local agencies, foster care resources, hospitals, and county courts below.
Home Study Services in Aurora
One of the most important aspects of the adoption process is the home study; it is required for every adoption. The purpose of a home study is to assess the suitability and capability of prospective Adoptive Parents. It generally includes questions about family history, personal background, health & financial information. The following is a list of home study providers/adoption agencies in & near Aurora:
Adoption Choices of Colorado
Phone: 303-670-4673
Adoption Options
Phone: 303-695-1601
A Love Beyond Borders
Phone: 303-333-1572
Email: [email protected]
International Adoption Net
Phone: 303-562-0598
The Adoption Exchange
Phone: 303-755-4756
Email: [email protected]
Local Adoption Agencies
Like the home study, there are several basic adoption requirements all Adoptive Parents will need to know. If you are interested in adopting a baby in the Aurora area, contact these local adoption agencies below:
Adoption Dreams Come True Inc.
Phone: 970-493-2557
Email: [email protected]
Angeldance International
Phone: 303-433-6655
Email: [email protected]
Bethany Christian Services
Phone: 303-221-0734
Colorado Christian Services
Phone: 303-761-7236
Email: [email protected]
Hope's Promise
Phone: 303-660-0277
Email: [email protected]
LDS Family Services
Phone: 303-371-1000
Lutheran Family Services
Phone: 303-922-3433
Foster Care Resources
Is Foster Adoption right for you? Are you interested in adopting an infant from foster care? Contact these local foster care resources to see if the role of a Foster Parent is your best fit.
Colorado State Foster Parent Association
Phone: 303-463-7989
Email: [email protected]
Kids Crossing
Phone: 303-330-5083
Email: [email protected]
MapleStar
Phone: 303-433-1975
Parker Personal Care Homes
Phone: 303-424-6078
Email: [email protected]
Special Kids Special Families
Phone: 719-447-8983
Email: [email protected]
Hospitals in Aurora
Adoptive Parents and Birth Mothers will need to prepare a hospital plan that will meet all their hopes and needs. Finding the right hospital with the right staff will ensure a comfortable stay when welcoming a new baby. Below is a list of hospitals in Aurora, Colorado:
Kindred Hospital Aurora
Phone: 720-857-8333
Location: 700 Potomac St 2nd floor, Aurora, CO 80011
The Medical Center of Aurora
Phone: 303-695-2600
Location: 1501 S Potomac St, Aurora, CO 80012
UCHealth University of Colorado Hospital
Phone: 720-848-0000
Location: 12605 E 16th Ave, Aurora, CO 80045
Arapahoe County Courts
To complete the adoption process, a finalization hearing is required. If you would like to learn about the adoption laws in Colorado, check out this Adoption Laws by State page. Visit the Arapahoe County website regarding the finalization hearing.
Local Attractions
Check out some of Aurora's local attractions. If you love being outdoors and hiking, this city offers beautiful parks. You can also check out the Wings Over the Rockies Air & Space Museum. These sites will be sure to keep you amazed and entertained. See more local attractions below: