Adoption in Tampa – Hillsborough County
T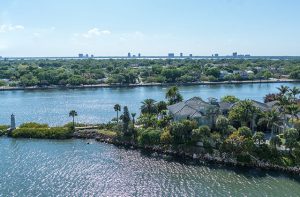 he Tampa, FL. area has many available resources to those who are interested in placing their baby or becoming a Foster or Adoptive Parent. Below, please find the provided information regarding local adoption agencies in your area, foster care resources, hospital and home study services, and county court information.
Adoption Agencies in Tampa
Adoption centers near you have resources to assist both future Adopting Parents and Birth Mothers wanting to place their baby for adoption. If you are looking to place your child for adoption, this complete Birth Mom essential guide is very useful. If you are a potential Adoptive Parent, you can reference at a step by step adoptive guide that explains the legal pathway on becoming an Adoptive Parent. Below, please find a list of adoption agencies in your area:
Heart of Adoptions, Inc.
(800)-GO-ADOPT
Email: [email protected]
Address: 418 W. Platt St. #A. Tampa, FL. 33606
"We work with birth parents from all over the United States and the adoption situations vary. We provide services to adoptive families, including but not limited to, home studies, post-placement supervision, adoption subsidies, counseling, adoption training and education, Interstate Compact (ICPC), and foster care."
Adoption Advocates
(813)-287-8096
Email: [email protected]
Address: 11407 Seminole Blvd. Largo, FL. 33778
"Our purpose is to help provide loving, nurturing homes for infants and young children in need of homes. The children who are available to you for adoption have been freed for adoption due to economic or social reasons."
Foster Care Resources in Tampa
If you are planning to become a potential Foster Care parent, or placing your child in the foster care system, the resources listed below are available to help you through the process.
Family Enrichment Center
(813)-237-2530
Email: [email protected]
Address: 1002 E. Martin Luther King Jr. Blvd. Tampa, FL. 33603
"The Family Enrichment Center, Inc. (FEC) is a private, faith-based, not-for-profit child-placing agency founded by the College Hill Church of God in Christ in 1992. Over the years, the agency has had a considerable impact on the lives of economically disadvantaged and minority families who may otherwise feel threatened by larger public agencies."
West Florida Foster Care Services
(813)-372-0012
Email: Contact Form Available Online
Address: 4401 W. Kennedy Blvd, #3rd. Tampa, FL. 33609
"Our vision is to relentlessly pursue a day when every foster child in our community experiences the love of family and Christ through the faithfulness of the local church."
Families First of Florida
(813)-290-8560
Email: Contact Form Available Online
Address: 4902 Eisenhower Blvd., Suite #315. Tampa, FL. 33634
"In addition to clinical services, Families First of Florida serves as a therapeutic foster care licensing agency for children ages 5 to 17. Our foster parents play a crucial role as caregivers and mentors in the lives of children and teens.
Home Study Resources in Tampa
When planning to adopt, a home study of the adopting parents will be done to ensure that child will be going to a home that will be safe and they will be happy in. Every state has unique adoption home study requirements. Requirements will include questions related to financial history, family history, interviews, physical health screenings, and more. Below, please find a list of home study providers serving your area.
Connecting Hearts Adoption Services
(407)-733-8642
Email: Contact Form Available Online
Address: 9373 Wickham Wy. Orlando, FL. 32836
Sunshine State Adoption & Home Study Services
(407)-422-9136
Email: [email protected]
Address: 1344 Vassar St. Orlando, FL. 32804
Hospitals Local to Tampa
After the Adopting Family and the Birth Mother are matched, they will likely plan a hospital stay for the baby's arrival with the help of the adoption professional. Below, please find a list of hospitals local to the Tampa area that have women's centers for the birth. You may want to call or visit them to pick the one that will best suit your needs.
Florida Hospital (Tampa)
(813)-971-6000
Address: 3100 E. Fletcher Ave. Tampa, FL. 33613
Joseph's Women's Hospital
(813)-879-4730
Address: 3030 W. Dr. Martin Luther King Jr. Blvd. Tampa, FL. 33607
County Court Serving Tampa
For the finalization of the adoption process, there will be an adoption-finalization court hearing. Your adoption professional and attorney will be able to guide you through the last part of this process. Click here to find information about the Hillsborough County Court, serving Tampa, Florida, and the surrounding areas.
Visiting Tampa
Florida boasts of beautiful sights and amazing experiences as you explore the South side of the East Coast. Take a look at some attractions below to see a sample of what Florida has to offer.
The Big Cat Rescue
You may not think 'wildcat' when you visit the East Coast, but you should! The Big Cat Rescue is located in Tampa, FL. and offers pre-guided tours around their housed exotic cats.
Busch Gardens
Busch Gardens is located in Tampa, FL. and is home to amazing thrill rides and tons of family fun. Take a look at the park and experience the rollercoasters and attractions this amusement park has!
Eureka Springs
Enjoy the beautiful walking paths, ponds, and overhanging trees in this Florida park. With miles of pathways and tons to see and explore, this park offers lots in the way of active family fun.
Museum of Science and Industry
Explore the Museum of Science and Industry with a hands-on and visual experience! Those attending the museum can play with physics on a bed of nails and rope course, robot building, and lots more. Tickets are required, so book today!