Adoption in Miami – Miami-Dade County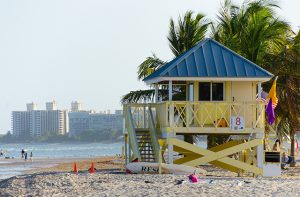 Are you interested in becoming an Adoptive Parent? Are you an Expectant Mother considering placing your baby for adoption? Before you make a decision, take some time to do your research. Below you will find multiple adoption and foster care resources in Miami that will help guide you through the adoption process.
Home Study Providers in Miami
Make sure you are prepared for the adoption home study. Here are some helpful tips on what to know before starting the adoption home study. It is always better to know what you're getting into before you start. Read this page on child adoption requirements. Listed below are adoption agency home study services offered in the Miami area.
ACF Adoptions
Phone: 305-653-2474
Email: [email protected]
"The well-being of children is our priority, and our mission is to provide assistance to people creating new family relationships through adoption."
Adoption Affiliates of South Florida
Phone: 305-666-7374
Email: [email protected]
"We are dedicated to providing highly confidential and professional services to the members of the adoption triad: birth parents, adoptive parents and adoptees. We look forward to working with you."
Adrienne Rich Hochman
Phone: 305-666-4337
"A Florida Licensed Clinical Social Worker (LCSW) and Board Certified Diplomate in Clinical Social Work (BCD) specializing in psychotherapy and adoption services for individuals and couples, Adrienne Rich Hochman has been in private practice for the past 30 years."
Alliance For Children
Phone: 781-444-7148
"Our expertise and experience are unlike anyone else. We were incorporated in 1974 and have provided adoption services continuously for decades. Our staff has many years of experience in the field of adoption and is knowledgeable in every aspect of the adoption process. Through tough times and joyous, we are here for you."
Miami Adoption Agencies
If you are a Birth Parent or a potential Adoptive Parent, you want to make sure you find the right adoption agency/professional. Here are 5 tips for choosing an agency or professional. If you are having doubts about your adoption, read this page for more insight. See below for local Miami adoption agencies & professionals willing to work with you.
ABA Adoption Services, Inc.
Phone: 305-245-4001
Email: [email protected]
Adopt America
Phone: 305-358-2442
Email: [email protected]
Elizabeth F. Schwartz, PA
Phone: 305-674-9222
Email: [email protected]
C. Pineiro Law Firm, PA
Phone: 305-443-9488
Email: [email protected]
Miami Foster Care Resources
Are you ready to become a Foster Parent? The adoption process through foster care can take much of your time and effort. Read this page to learn more about the certification, placement and transition of adoption through foster care. Listed below are several, helpful foster care resources in Miami.
Children's Home Society of Florida
Phone: 305-755-6500
Email: [email protected]
Family Resource Center of South Florida
Phone: 305-374-6006
Florida Foster Care Review
Phone: 305-679-2746
His House Children's Home
Phone: 305-430-0085
Email: [email protected]
Miami Heart Gallery
Phone: 305-455-2859
Our Kids of Miami-Dade/Monroe, Inc.
Phone: 305-455-6000
Email: [email protected]
Hospitals in Miami
Your hospital stay requires planning and preparation. Adoptive Parents and Birth Mothers need to plan a comfortable hospital stay before welcoming a baby. Birth Mothers should be aware of the emotional and psychological effects they may experience during the process. It is encouraged to create a strong support system for you and the baby. See below for hospitals in Miami.
Doctors Hospital | Baptist Health South Florida
Phone: 786-308-3000
Location: 5000 University Dr, Coral Gables, FL 33146
Jackson Memorial Hospital
Phone: 305-585-1111
Location: 1005, 1611 NW 12th Ave, Miami, FL 33136
Mercy Hospital
Phone: 305-854-4400
Location: 3663 S Miami Ave, Miami, FL 33133
University of Miami Hospital
Phone: 305-325-5511
Location: 1400 NW 12th Ave, Miami, FL 33136
Westchester General Hospital
Phone: 305-264-5252
Location: 2805, 2500 SW 75th Ave, Miami, FL 33155
Miami-Dade County Court
Your adoption finalization is a very important day! Be prepared for feelings of excitement and anticipation. Read this article on what to expect on finalization day. You can find your local Miami-Dade county court on the Harvey Ruvin Clerk of the Courts website. Click here for more information on adoption regulations.
Visit Miami
Miami, Florida is a great place to enjoy the sunshine. You can have a relaxing day at the Bayfront Park, or stroll through the beautiful Vizcaya Museum & Gardens. There are tons of beautiful sites to see. See below for more attractions.