Adoption in Jacksonville – Duval County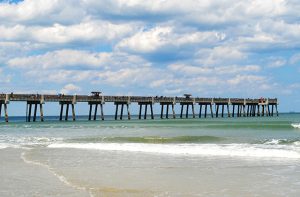 Have you been thinking of adopting or placing your baby for adoption in the Jacksonville, Florida area? Listed below are local Jacksonville adoption agencies, professionals, and home study providers you may find useful. Adoptive Parents can check out the 'The Adoption Process,' to get an idea of what adoption entails.
Jacksonville Home Study Services
One of the most important aspects of the adoption process is the home study; it is required for every adoption. The purpose of a home study is to assess the suitability of prospective Adoptive Parents. It includes questions about family history, personal background, health, financial information, etc. Below you will find a list of home study providers serving Jacksonville:
Bundle of Hope
Phone: 904-241-7030
Email: [email protected]
One Church One Child of Florida
Phone: 904-764-3770
Email: [email protected]
Adoption Agencies & Professionals in Jacksonville
There are multiple adoption agencies and professionals to choose from. Researching and talking to the right professionals can help Birth Mothers and Adoptive Parents choose the right agency. Find out more on comparing adoption agencies, attorneys, consultants and facilitators. Here are some local adoption agencies and professionals serving Jacksonville.
Adoption Authority
Phone: 904-236-6776
Email: [email protected]
Children's Home Society of Florida
Phone: 904-493-7744
Email: [email protected]
Christian Family Services
Phone: 904-268-9670
Shortstein & Kelly
Phone: 904-348-6400
Foster Care Resources in Jacksonville
Thinking of fostering a child in the Jacksonville area? If you're asking yourself if foster adoption is right for you, check out this page. Below you will find local foster care resources serving Jacksonville.
Daniel Kids
Phone: 904-296-1055
Email: [email protected]
Florida Baptist Children's Homes
Phone: 904-721-2711
Email: [email protected]
Jewish Family & Community Services
Phone: 904-448-1933
Email: [email protected]
Hospitals in Jacksonville
Expectant Mothers and Adoptive Parents welcoming a new baby will need to create a hospital plan that will meet all their hopes and needs. Finding the right hospital with the right staff will ensure a comfortable stay when welcoming a new baby. Below you will find a list of some of the hospitals in Jacksonville:
Baptist Medical Center Beaches
Phone: 904-627-2900
Location: 1350 13th Ave S, Jacksonville Beach, FL 32250
Baptist Medical Center South
Phone: 904-271-6000
Location: 14550 Old St Augustine Rd, Jacksonville, FL 32258
Mayo Clinic
Phone: 904-953-2000
Location: 4500 San Pablo Rd S, Jacksonville, FL 32224
Memorial Hospital
Phone: 904-399-6111
Location: 3625 University Blvd S, Jacksonville, FL 32216
UF Health Jacksonville
Phone: 904-244-0411
Location: 655 8th St W, Jacksonville, FL 32209
County Court in Jacksonville
Your adoption professional will work with the adoption finalization. To learn more about the adoption laws in United States, visit this page. Find out more about The Duval County Courthouse here.
Visiting Jacksonville, FL
The local attractions of Jacksonville are a must-see. You can check out the art museums, take a walk on the beach, or grab a bite to eat in Riverside. These sites will be sure to keep you entertained and amazed. See more local attractions below: