We are Joshuah and Erica from Wisconsin

Stay-At-Home Parent? Part-Time

Adopted Children at home? No

Biological Children at Home? No

Pets? Yes

Gender Preference? Either

Ethnic Preferences? All Races/Ethnicities

Joshuah

Occupation: Marketing Manager

Education: J.D., MBA

Religion: Christian

Hobbies: Running, Cooking, House projects

Erica

Occupation: Registered Nurse

Education: BSN, BS-Education

Religion: Christian

Hobbies: Cooking, Travelling, Reading, Running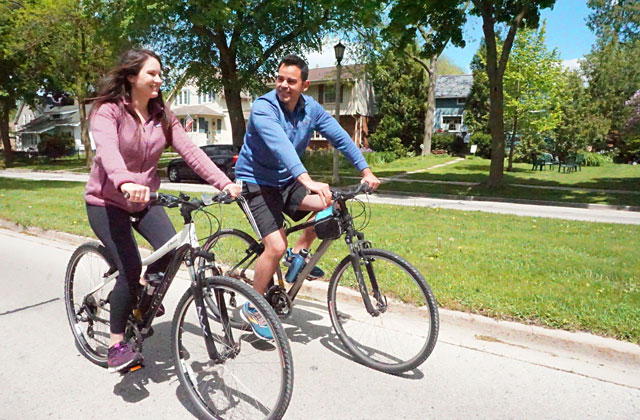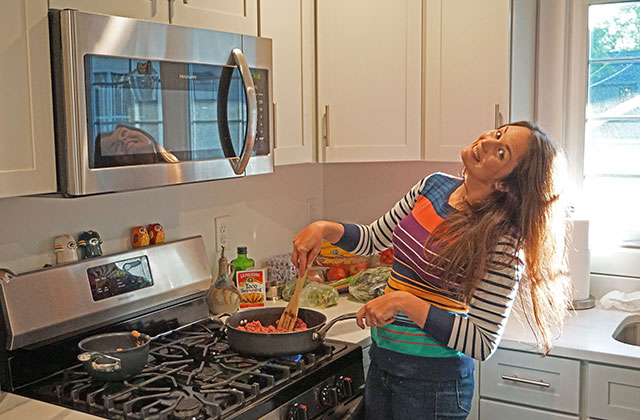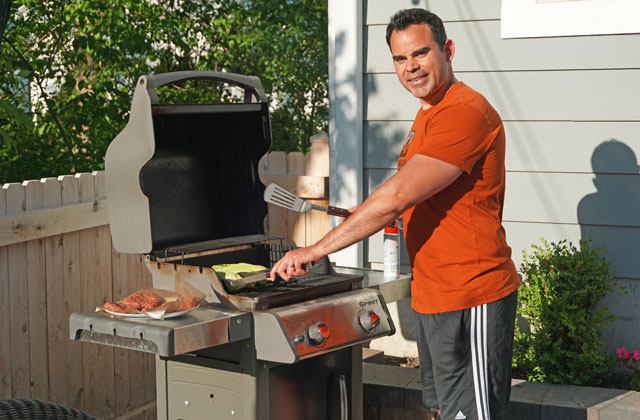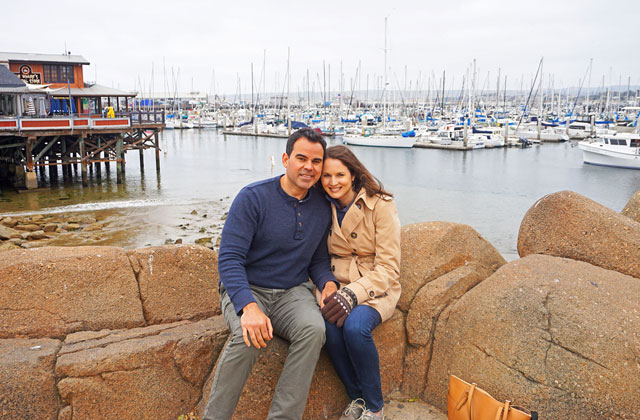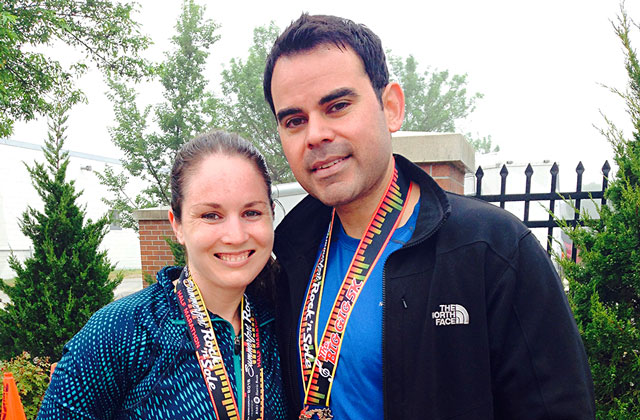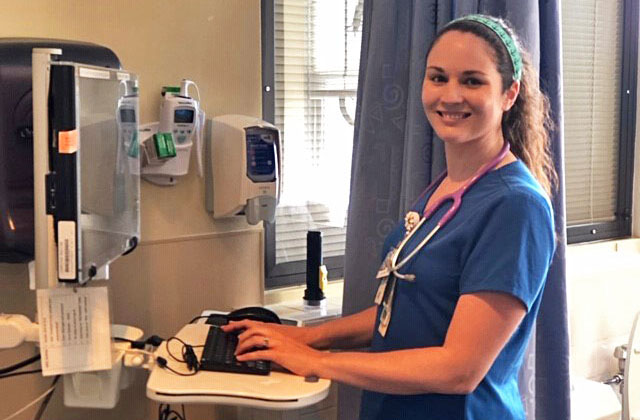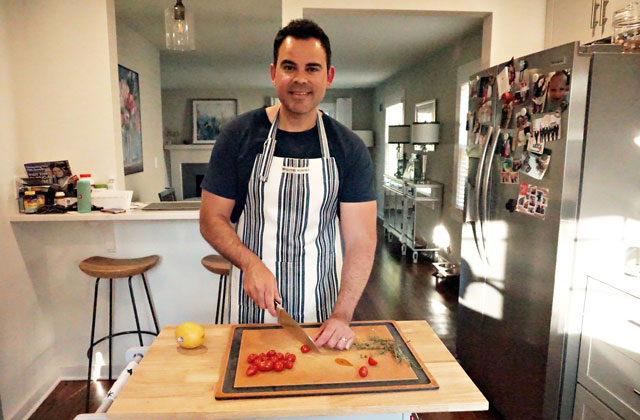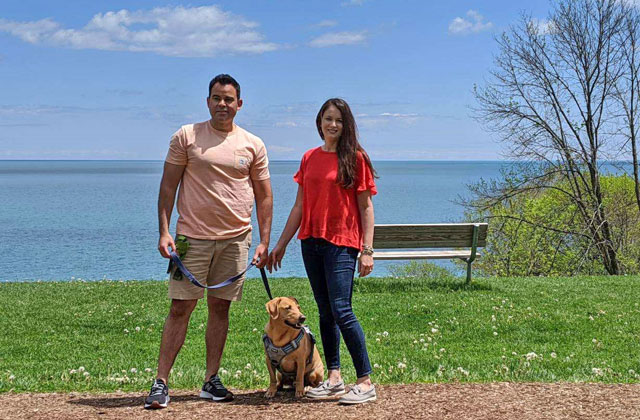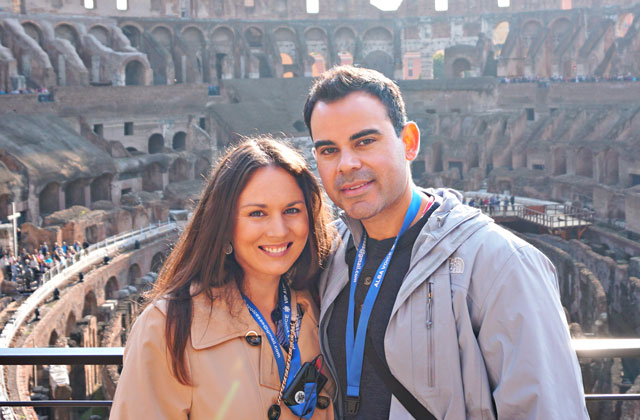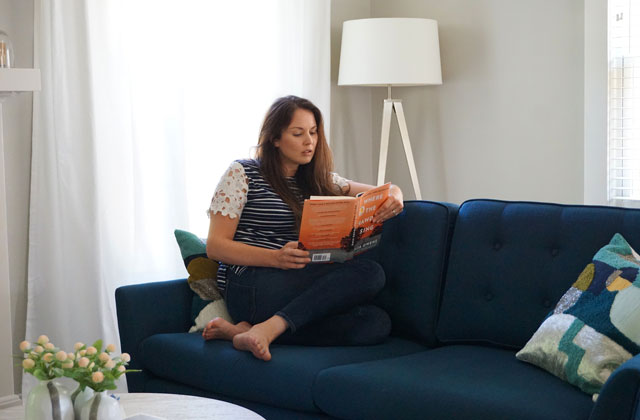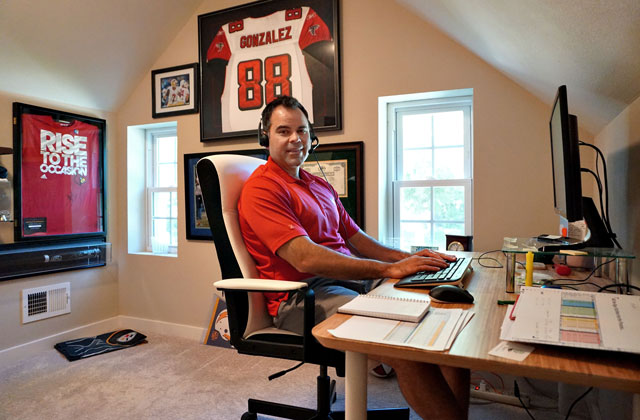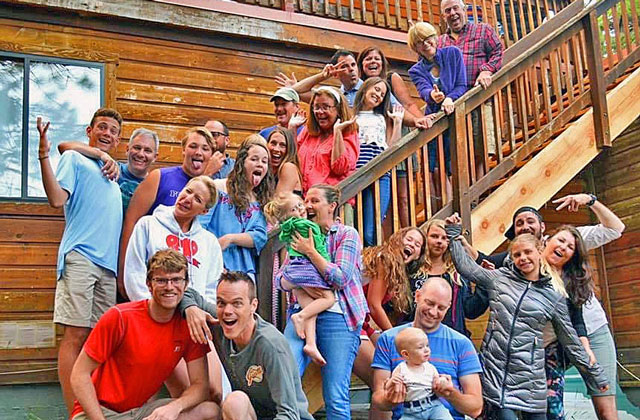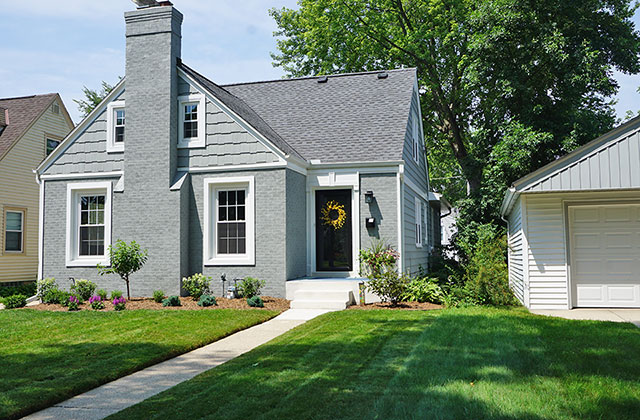 We truly admire you for having the courage to consider us as the couple to raise your unborn child. Your decision to explore the adoption process shows that you are evaluating all of the right options to ensure the best future for your child. And we know we can provide the ideal love-filled, nurturing environment in which to raise a child. Indeed, it is our most heartfelt dream to bring a child into our home, and we hope that you bless us by making our dreams come true.
Our lives became intertwined back in 2009 on Halloween night. We had an instant connection that has only grown stronger since we first laid eyes on one another. What can we say, we absolutely adore each other, and we cannot wait to bring a child into the beautiful world we have created together. By the way, our beautiful world includes our adorable pup, Enzo! He is such a sweet boy, and oh so loving around babies and children.
Rest assured that any child that comes into our lives will not only be loved dearly but will also be set-up to thrive! You see, Erica spent seven years as a kindergarten teacher and early childhood educator, and she is so excited to play games, inspire and teach our children in the same way she did with so many other couples' children. Erica is now a registered nurse, so any cuts, scrapes, or bruises will be well cared for!
After practicing law for just shy of eight years, Josh switched careers to pursue his true passion – running a business. Josh now runs a business for a large company that offers employees ample work from home flexibility. And even when Josh does go to the office, he is consistently home just after 5 pm, leaving plenty of time for stories and playtime!
We enjoy an active lifestyle! Afternoons and weekends are often spent riding bikes by the lakefront, running 10k and half-marathon races and taking sun-filled walks with Enzo through the many parks scattered throughout our kid-filled neighborhood. We also enjoy having dance parties with our young nieces, Mara and Kylie, and listening to tunes while cooking dinner or barbecuing outside. We cannot wait to share these moments with a child of our own, and Mara and Kylie cannot wait for a dance partner!
It is hard to communicate through a letter how important family is to us. In short, there is nothing more important. Living in Wisconsin, Erica's entire family is within two hours of our house, so we regularly enjoy family gatherings at the family-owned campground. And although Josh's family lives primarily in California, we make sure to spend time with them several times throughout the year. Please understand that our families molded us into the people we are today by showering us with love, support, and devotion, and we so deeply want to bring a child into our family so they can experience all the same wonderful things we did.
We imagine that you have a million questions swirling in your mind right now, or certainly enough to feel completely overwhelmed. That being said, if there is just one thing you take from our profile, we hope it is that our love for each other is immeasurable and that we are more than ready to share our lives and love with a child. From the bottom of our hearts, thank you for taking the time to review our profile.