We are Glenn and Julia from Maryland

Stay-At-Home Parent? No

Adopted Children at home? No

Biological Children at Home? No

Pets? Yes

Gender Preference? Either

Ethnic Preferences? African American, African American/Asian, African American/Caucasian, Asian, Asian/Caucasian, Caucasian, Caucasian/Hispanic, Caucasian/Indian, Caucasian/Middle Eastern, Caucasian/Native American, Caucasian/Pacific Islander, Hispanic, Pacific Islander

Glenn

Occupation: Senior Vice President

Education: M.S.

Religion: Catholic

Hobbies: Working out, Playing sports, Board games, Travel, Going out with friends and family

Julia

Occupation: Sales Manager

Education: B.S.

Religion: Catholic

Hobbies: Cooking, Baking, Running, Reading, Travel, Hiking with dogs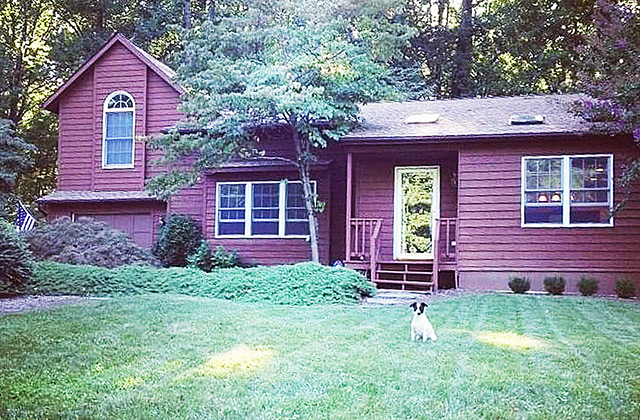 Dear Expectant Mother,
We can't possibly understand the decision you are making at this time. What you are considering takes strength and courage, and has not fallen lightly on our hearts. We would like to say thank you for just reading our profile and considering us as parents to your child. We have struggled for years to grow our family, but are hopeful that, due to your bravery, we might have the opportunity to make our family complete. We will love your little boy or girl unconditionally and provide them with a life full of family, love, education, travel and adventures.
Your child will not go without a big, loving family! We live near both set of grandparents, aunts, uncles and 5 cousins that cannot wait to dote on their new family member. We are a very close family that spends weekends together going to dinner or cooking out. We also have a sweet dog that is excited to have someone his size to run around with and protect, but in return he does require treats!
We live on an acre of land near the bay and love to be out on the water during the summer. Our community is wonderful and holds block parties for all the neighbors to be together. Our street is full of children riding bikes and neighbors walking. We are a very active family and enjoy any outside activity. We love to travel, even if it is just a day trip to explore a new town and we can't wait to share that with your child.
As this decision weighs on your heart, please know we will love your baby with everything we have. The dream of having a child is in every moment of our day and we cannot wait to teach them how to walk, talk, ride a bike, brush their teeth, read… The list goes on and on. They will not fall without knowing we are there to pick them up. They will always be our first priority and we will make sure the decision you made with all your heart is not forgotten.
Sincerely,
Glenn & Julia