We are Daniel and Gretchen from Pennsylvania

Stay-At-Home Parent? No

Adopted Children at home? No

Biological Children at Home? No

Pets? Yes

Gender Preference? Either

Ethnic Preferences? Caucasian, Caucasian/Hispanic, Caucasian/Indian, Caucasian/Middle Eastern, Caucasian/Native American, Caucasian/Pacific Islander, Hispanic, Hispanic/Middle Eastern, Hispanic/Native American, Hispanic/Pacific Islander, Indian, Middle Eastern, Native American Indian, Pacific Islander

Daniel

Occupation: Senior Veterinary Technician

Education: AS

Religion: Christian

Hobbies: Computers, Gaming, Biking, Camping

Gretchen

Occupation: Senior Medical Laboratory Technologist

Education: BS

Religion: Christian

Hobbies: Hiking, Camping, Music, Yoga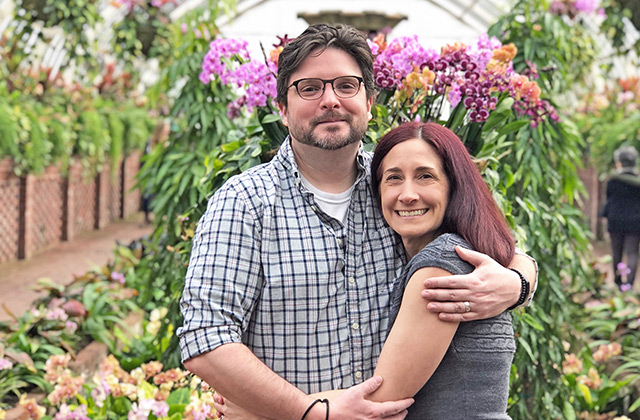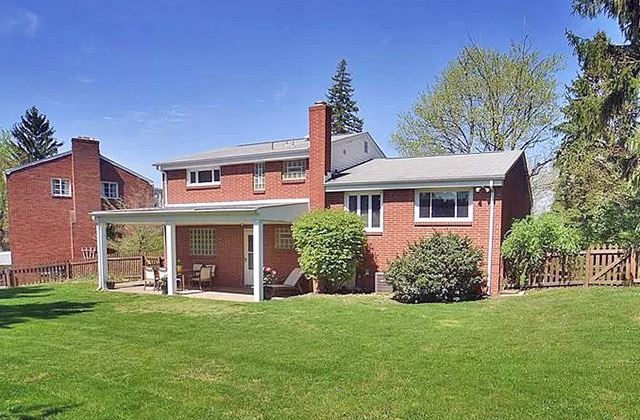 Dear Expectant Mother,
Hello! Our names are Gretchen and Daniel, and we're from beautiful Pennsylvania. We're very happy that you're reading our letter and are beyond grateful for the opportunity to introduce ourselves to you. We can't pretend to understand just what you are going through, but can only imagine how difficult and painful this decision must be for you.
We have been together for eight years and love spending time together sharing experiences and making each other laugh. We have always known that we wanted to have a family, and we are now ready to begin building that family through adoption. If you choose us as parents, please know that your sweet baby will be unconditionally loved. We will raise your child in a home where caring and kindness are expressed, where exploration and curiosity are encouraged, and where diversity and new ideas are celebrated. He or she will never have to be afraid to be exactly who they want to be and will always be encouraged to follow their heart.
We both love spending time outdoors and exploring nature. Going on camping trips is one of our favorite things to do together. To us, there's something so special and refreshing about getting away to the woods for a few days. We also enjoy taking local hiking and biking trips, and exploring the city together. We are members of the zoo and can often be found there visiting our favorite animals. A shared passion of ours is music, and we love introducing each other to different bands and seeing live shows together. We share our home with two darling little dogs, Nina and Ciri. They are both such sweethearts and are very gentle and patient with kids. We also have several cats that are always looking for a warm lap to curl up on.
A year ago we began opening our home to children in the foster care system. This has had a major impact on our lives and perceptions of the world. We have had the privilege of fostering two siblings, ages six and eight, and also a newborn. Together we have shared the joys and challenges of sharing our lives with children who come from incredibly difficult circumstances. These experiences have strengthened our relationship immensely and shown us that we always have each other to lean on when things get difficult. It is our hope that we have made a difference, even if it is a small one, in the way these kids view their self-worth.
We are both so excited to welcome a son or daughter into our home! We are looking forward to the pitter patter of tiny toddler feet, cozy nights on the couch, family dance parties in the living room, and bedtime stories. We can't wait to show them the wonders of nature through camping and hiking trips, spending time at our local park that is right down the street, and discovering all of the crazy creatures at the zoo. We're also very excited to help them explore their interests and become who they want to be. Our families are very eager to welcome the newest member of the pack. Our nieces and nephew are thrilled that they will be able to introduce their favorite games to their new cousin.
We want your child to know their adoption story and to understand what you sacrificed because of the incredible love that you have for them. One of our favorite family quotes is "To our children we give two things. One is roots and the other is wings." You are forever the deepest part of your child's roots, and we will remember that always.
You are strong. You are brave. You are a beautiful human being. No matter what you decide, we wish you peace and happiness.
With Love,
Gretchen and Daniel