We are Matthew and Alexandra from Tennessee

Stay-At-Home Parent? Part-Time

Adopted Children at home? No

Biological Children at Home? No

Pets? Yes

Gender Preference? Either

Ethnic Preferences? African American/Caucasian, Asian/Caucasian, Caucasian, Caucasian/Hispanic, Caucasian/Indian, Caucasian/Middle Eastern, Caucasian/Native American, Caucasian/Pacific Islander, Native American Indian

Matthew

Occupation: Director, Supply Chain

Education: MBA

Religion: Christian

Hobbies: Traveling, Farming

Alexandra

Occupation: Nurse Practitioner

Education: BSN, MSN

Religion: Christian

Hobbies: Traveling, Horseback riding, Reading, Singing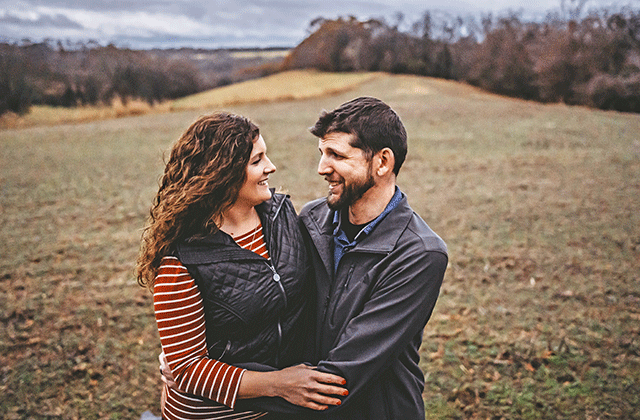 Hello, we are Matthew and Alexandra!
We are so excited to be on this adoption journey. Our hopes and prayers are to form a connection with you by portraying who we are through these words and pictures. We don't know what you are feeling or what your life circumstances are. What we do know is you are courageous and have a beautiful heart to give your baby life, to trust that your baby will be well cared for and given all the love in the world. We believe God has led our paths to cross to bring us to this life changing moment. Thank you for seeing something in us that you would consider allowing us to experience parenthood with your beautiful baby!
Though we are unable to have biological children, God has placed on our hearts the desire to have and raise children. He has opened our hearts and minds to adoption because He has adopted us as His children. We promise your baby will know all the love we are capable of giving. He or she will be surrounded by family and friends who are so excited to meet your baby, spoil them, and give them endless hugs and kisses.
The traditions that your baby will experience from our families include: Christmas at Granny's, Father's Day get together, a big September birthday party celebrating the many September birthdays, Thanksgiving in Philadelphia and Nashville, football games with Grandad, Fourth of July fireworks, and Easter Sunday family dinner. What we are most looking forward to is creating our own family traditions to pass on to your baby. We look forward to baking Christmas cookies, hay rides, reading bedtime stories, going to church, family dinner at the table, building forts, walks through the woods, relaxing on the porch, and filling our house with singing and laughter.
When we moved to our current home we chose it with children in mind. We knew this home and acreage were meant for raising a family. There is park-like front yard to play in, animals to run around with, and acres of land to explore and let imaginations run wild. It's a magical place that displays the changing of the seasons, offers sounds of nature, and gives us smells of falling leaves, snow, flowers, and fresh cut grass. We can't wait to share our home with your baby; to hear their giggles, make messes, and watch him or her grow up experiencing a carefree and happy life. We have dreams of a nursery with a classic crib with soft bedding, a rocker, soft rug to play on, toy/reading nook ready to be filled with toys and books collected over the years, and a hand-painted mural from Grandma.
Your baby will be surrounded by wonderful people who will pour their hearts and lives into them. They will have great-grandparents, grandparents, aunts, uncles, cousins, and a church family to play with and learn from. They will learn what it means to love, laugh, make mistakes, have fun, be respectful, and help others. You are an amazing and courageous woman who we are so thankful for that you would consider making our dreams come true. You are thought of, prayed for, and loved.
Love,
Matthew & Alexandra