We are Dustin and Robert
from Georgia

Stay-At-Home Parent? Part-Time

Adopted Children at home? No

Biological Children at Home? No

Pets? Yes

Gender Preference? Either

Ethnic Preferences? All Races/Ethnicities

Dustin

Occupation: Risk Management Nurse

Education: MBA/MHA

Religion: Christian

Hobbies: Cooking, Reading, Hiking

Robert

Occupation: Business Owner

Education: Master Cosmetology

Religion: Christian

Hobbies: Cooking, Reading, Hiking, Knitting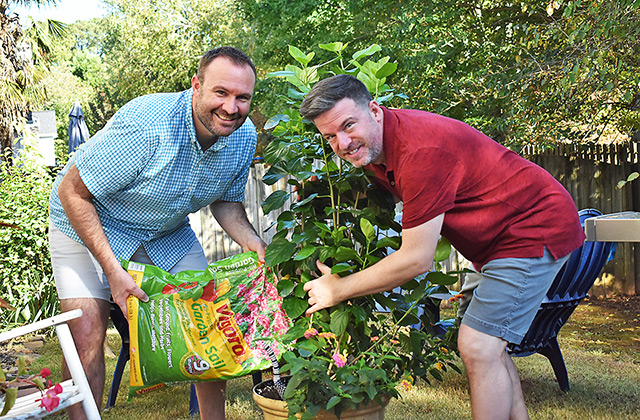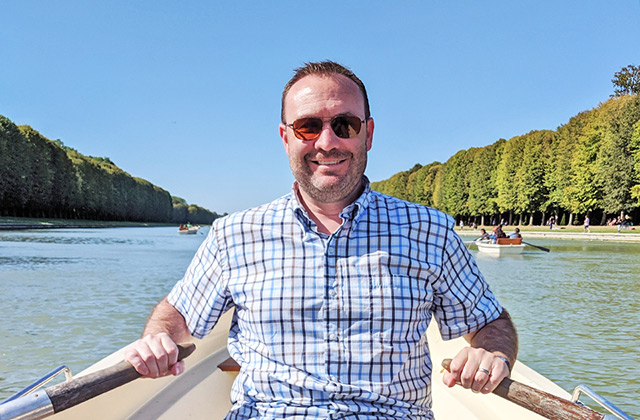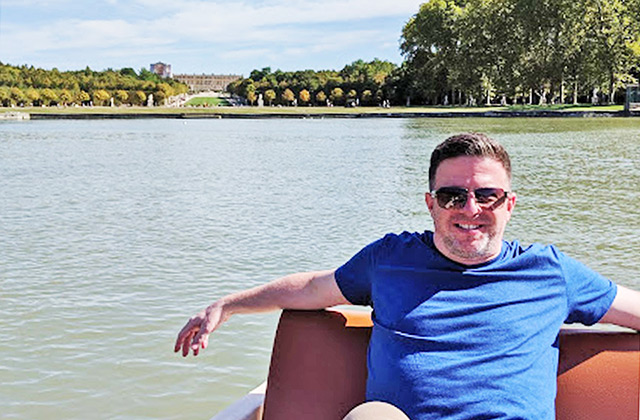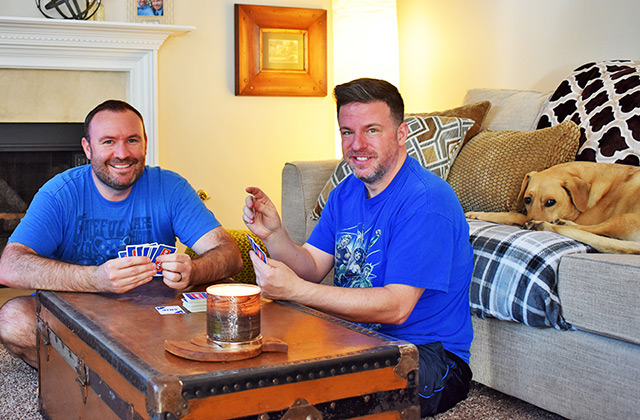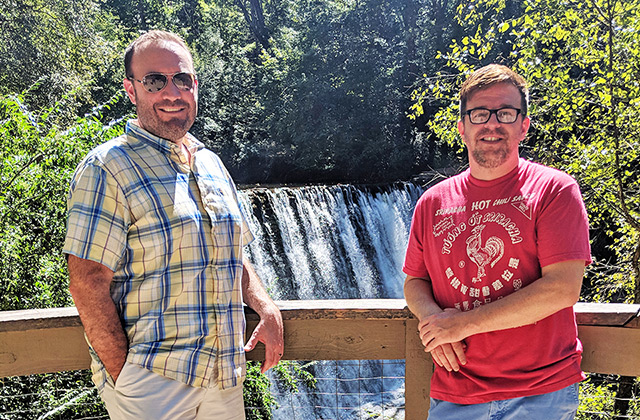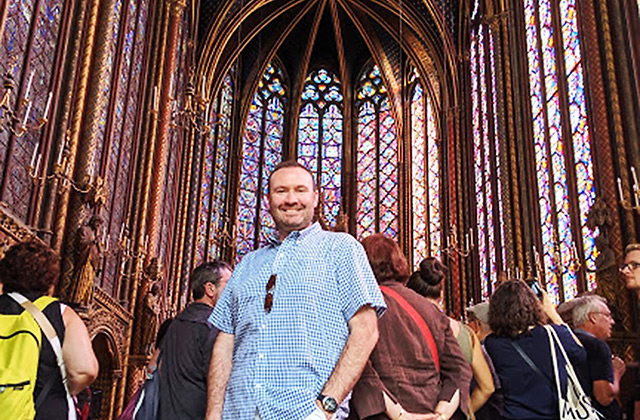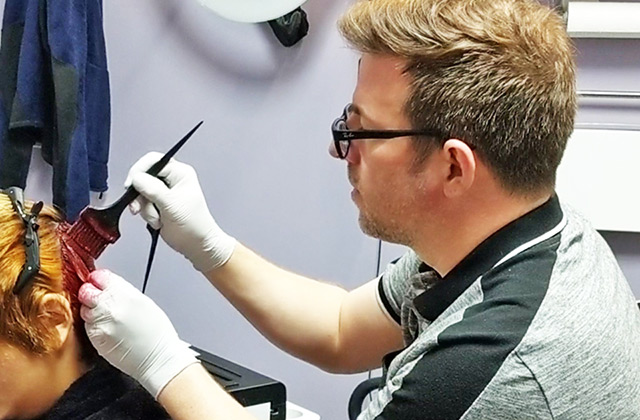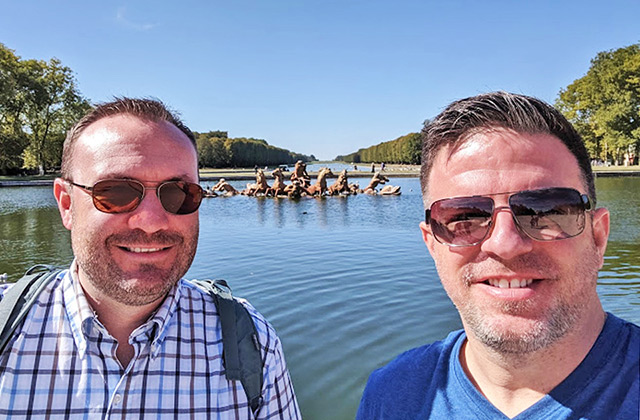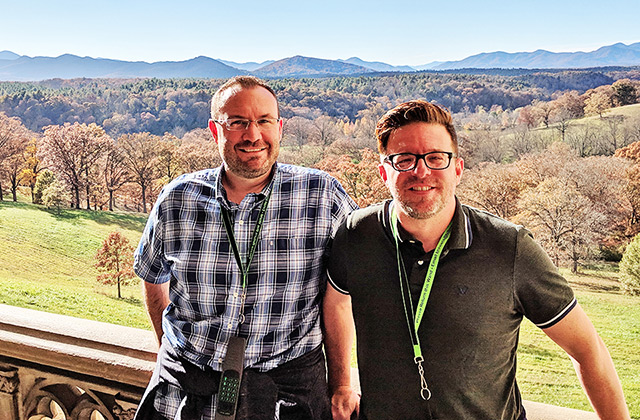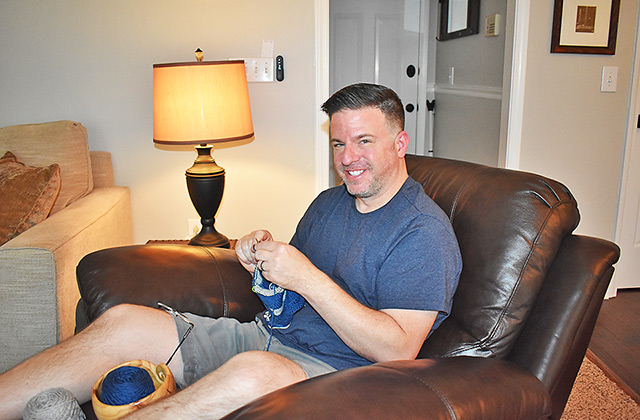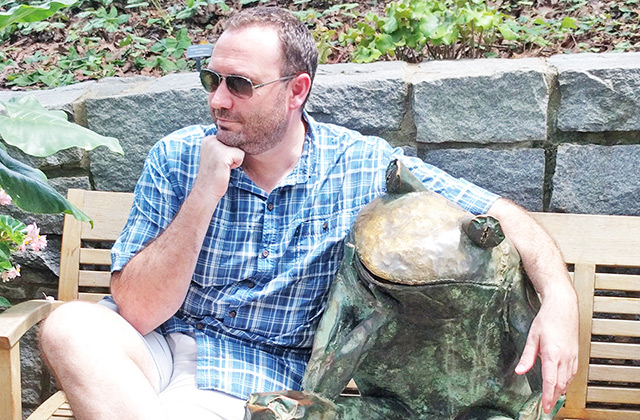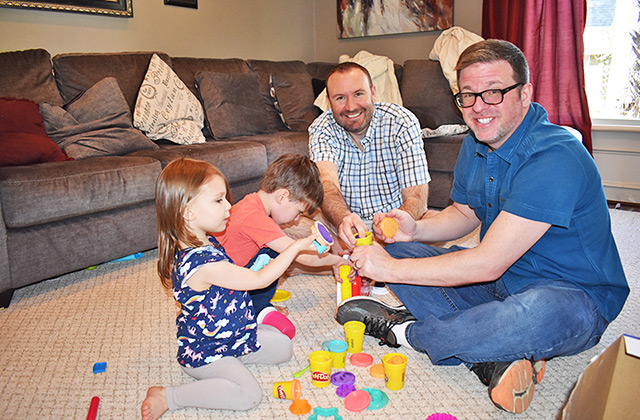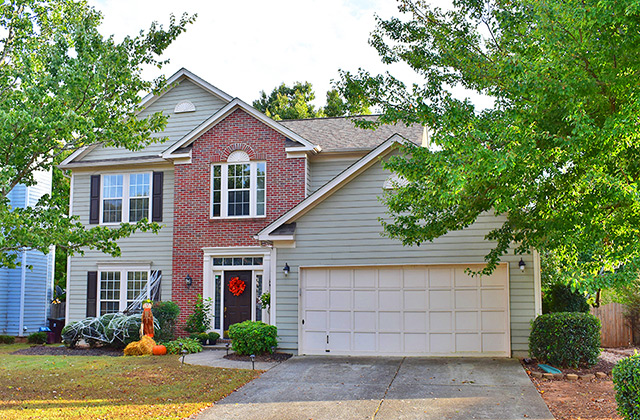 Dear Expectant Mom:
We are Dustin and Robb, and we are so grateful you have taken a moment to view our profile. Though we have not met you, please know that we have the highest respect for you as you begin this selfless journey of finding a safe and loving home for your child. We hope that this letter will give you a glimpse into the kind of people we are, and more importantly the kind of dads we cannot wait to be to your child.
First and foremost, you should know that we are both over the moon excited about adopting a baby girl or boy. It is basically the only thing we can think about these days. We bought our new home just a few months ago and our sole focus was finding a home perfect for raising a child. We're pleased to report that we found it! It has an amazing, fenced-in back yard. It's located in a top school system. And, of course, it has the cutest little room for a nursery.
We consider ourselves a very happy and outgoing couple. We met online about four years ago, and had our first date at a very tasty taqueria. Dustin says it was good for Robb to learn on day one just how crazy he is about tacos and salsa. Since then, we've been enjoying every minute together. We spend our free time hiking along the river with our puppy, Henry, laughing like crazy with friends during game night, and traveling to new and exciting places whenever we have the chance. We also really enjoy experimenting with new and fun recipes in the kitchen. To be honest, most evenings you will find us in the kitchen chopping, stirring, and tasting… always tasting.
Family is very important to us both. We are fortunate that Dustin's parents, sister, and niece live about 45 minutes from us. We get to see them at least once a month when we meet up for a family barbecue at their place or at a local event such as one of the great festivals we have in the fall and spring. Robb's family is a little further away – some in Salt Lake City and some on the Georgia coast. Despite them living in different places, we still get to see them a few times each year. This includes hanging out at our annual extended family reunion that is held at a large farm in Tennessee. We cannot wait to bring our new little one on these family vacations with us in the near future!
Providing a loving and safe home to your child would be a dream come true for us. Our faces light up every time we think about things like teaching them how to tie their shoes, how to ride a bike, and even how to apply to college one day. But that's nothing compared to how big we smile when we think about things like Easter egg hunts, Halloween costumes, and Christmas morning! Ensuring your son or daughter is loved, safe, and allowed a chance to enjoy all life has to offer would be an honor for us both.
Thank you so much for taking the time to read this letter. We hope we were able to convey just how excited and committed we are to loving and caring for your child. Please know that whether you choose us or someone else to raise your child, we understand that the decision you are making is one that is incredibly emotional, but also noble, loving, and deeply respected by us both.
If you do choose us to raise your child, we promise that he or she will grow up in a safe and warm home surrounded by love and laughter. We also promise to remain open and honest with him or her about their story and where they came from.
Sincerely,
Dustin and Robb