We are Anup and Amy
from California

Stay-At-Home Parent? Part-Time

Adopted Children at home? No

Biological Children at Home? No

Pets? No

Gender Preference? Either

Ethnic Preferences? African American/Hispanic, Caucasian/Hispanic, Caucasian/Indian, Caucasian/Middle Eastern, Hispanic, Hispanic/Middle Eastern, Indian, Middle Eastern

Anup

Occupation: Vice President of software informatics

Education: Ph.D

Religion: Nondenominational

Hobbies: Snowboarding, Traveling

Amy

Occupation: Associate Director of Proposal Development

Education: MA

Religion: Hindu

Hobbies: Reading, Traveling, Working Out, Volunteering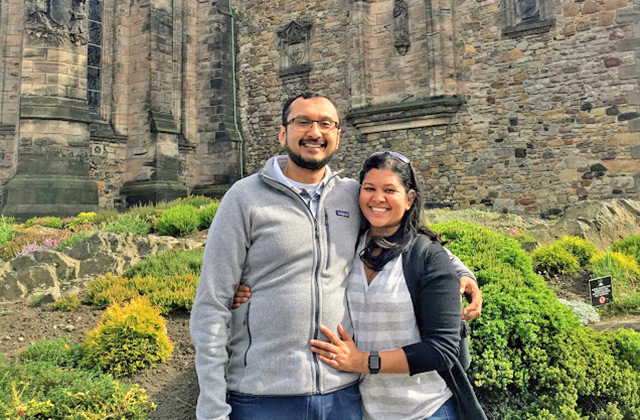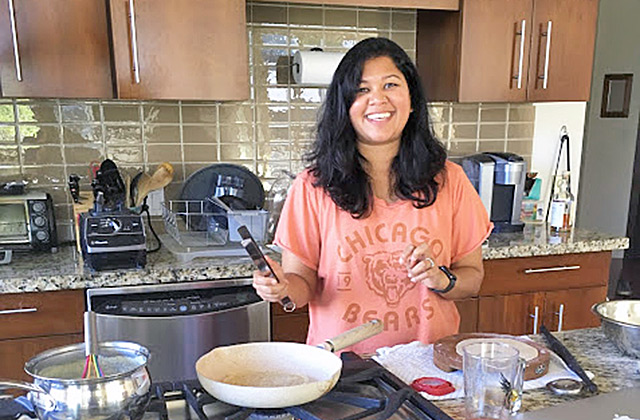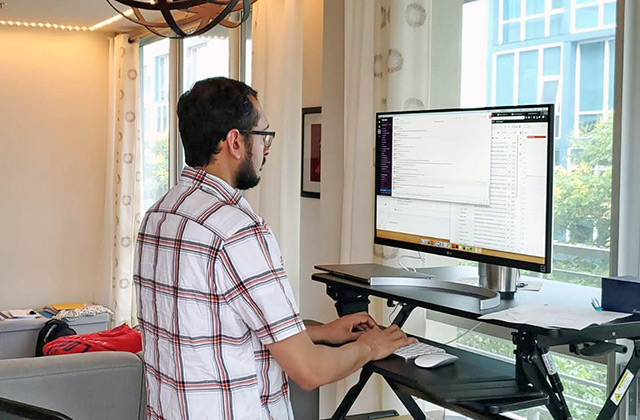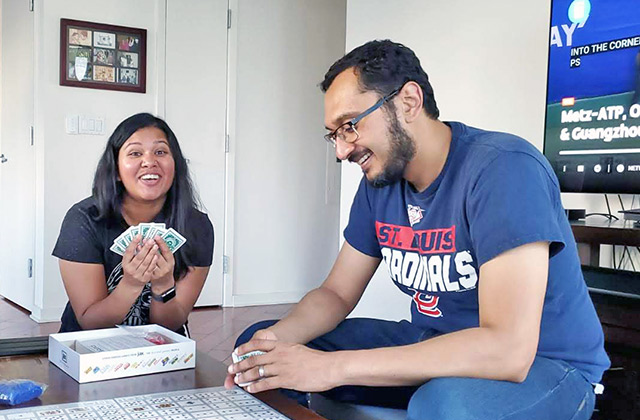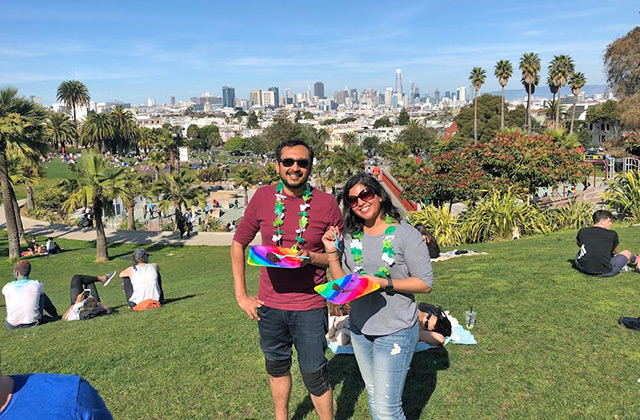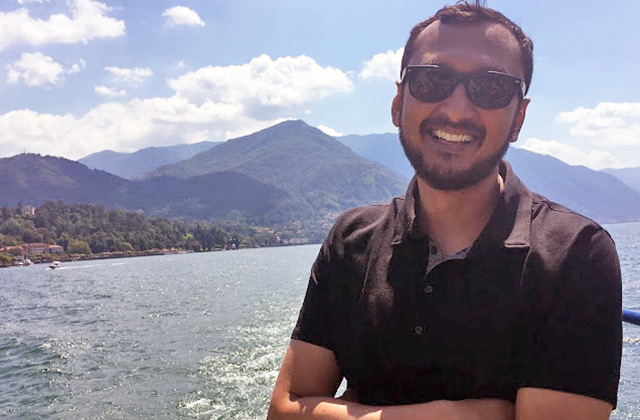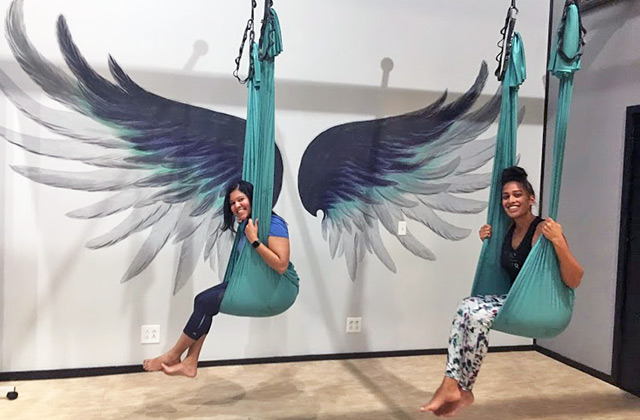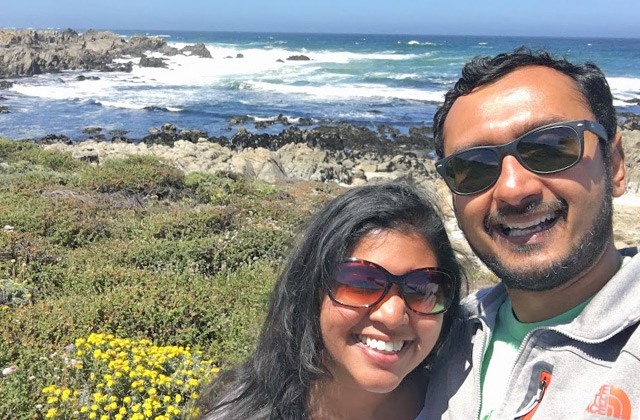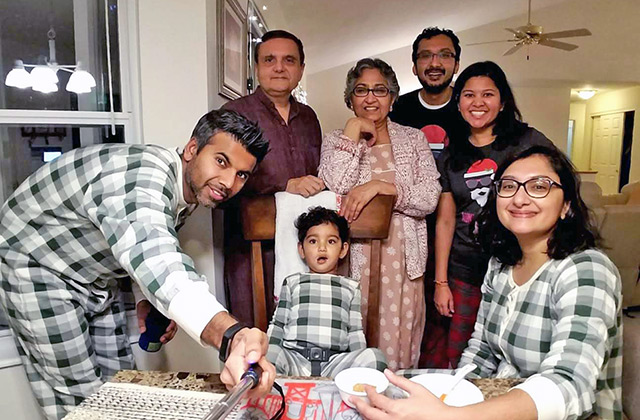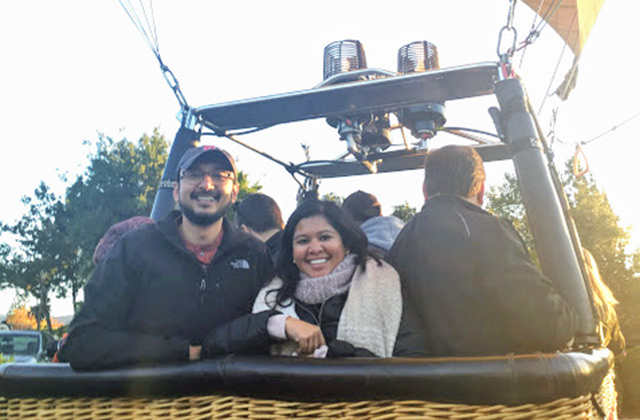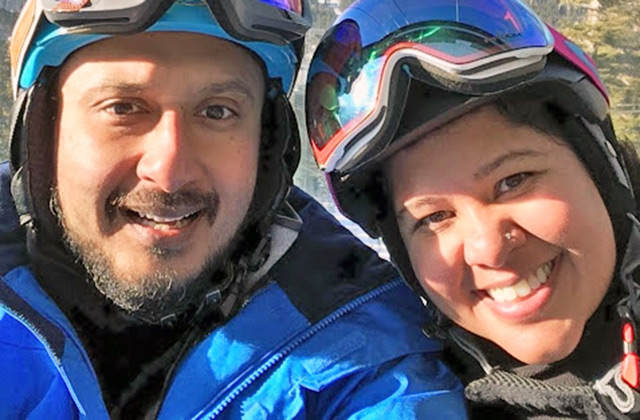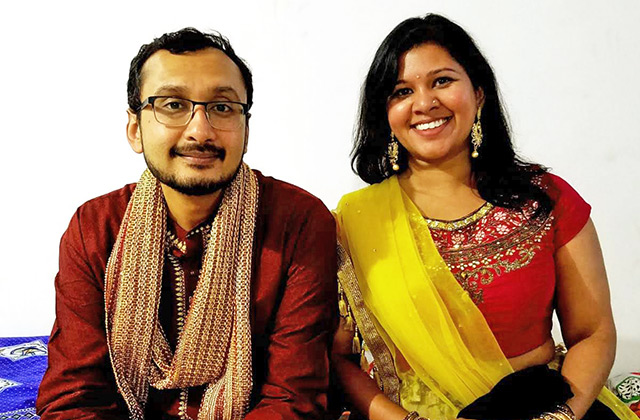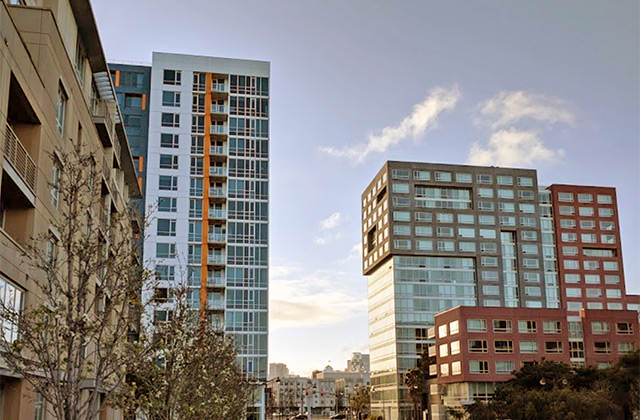 Dear Expectant Mother,
Thank you for taking the time to read this letter. We cannot imagine what you're going through right now and recognize the spirit of strength, courage, selflessness and love it takes to go through this journey. We are bonded in the want for the best life for your child.
We want to tell you a little bit about ourselves and the life we envision for your child. Anup and Amy met and fell in love cross country - Amy was living in North Carolina at the time and moved to Northern California just 8 months into our relationship and hasn't looked back since. We were drawn together over our shared values, similar personalities and corny sense of humor! We love to listen to music in the mornings, often having impromptu dance battles, listen to podcasts or watch documentaries and debate on differing topics, hosting friends over for dinner or game nights, exploring our city to find new parks and fun places to eat and traveling to visit new places.
We met later in life after we both went through previous marriages. As we talked about our future together, we knew it included having children and creating a family. Although we do not have infertility issues, Amy had a miscarriage in her previous marriage that has led to emotional ties to pregnancy. We talked early in our relationship about adoption as a way to share our love and are very excited about the prospect of becoming a family! We have talked a lot this year about you and the amazing choice you're making. We would honor that in our relationship with your child.
Anup is funny, smart, down-to-earth and kind. I know he will be an amazing dad because of the traits he possesses. For instance, he is incredibly patient, especially with children. Our eight year old niece is especially enamored by him and follows him around everywhere, asking questions, asking for stories and he is always ready to answer her, hold her hand as she crosses the street and play with her for hours. He also is a great teacher - he works in a fascinating, cutting edge field, but can explain what he does in a way that is not only easy to understand, but engaging and fun. He's also super funny and laid back and has already mastered corny dad jokes!
Amy is smart, kind and hilarious, which is infectious. She can't help but get excited about the smallest things. Whether it's about a piece of candy or going to see a new movie, you can't wait to do it with her. It's the main reason I fell for her immediately. She's super sweet with her nieces and nephew and you can see what an amazing mother she would make. Over the years, I've seen her around many kids and that nurturing but excitable personality makes her best friends with every kid. It makes me smile to think about how much fun your child will have with Amy.
We live in an urban setting currently that has a lot to offer. We live on a street that has a library, 2 basketball courts, a volleyball court, a childhood development center, many museums, parks and zoos! We live very close to a big, walkable street right next to the bay and we can picture taking evening walks with your child, watching the lights come up on the bridge. While we plan to move into the suburbs soon as we both envision your child playing outside with neighbors and friends, walking them to school, having neighbors over for barbecues and dinner and being part of a community, we will take advantage of all the city has to offer before we move.
Your child will be immensely loved and taken care of. As we think of our future, we imagine a life filled with funny face pancakes, dance-offs, family trips and annual traditions. We are as excited about this as we are for the challenging times - homework help, scraped knees, broken hearts and anything else that may come our way. We hope to expose your child to many different things - be it sports, arts, culture, etc. for them to find a passion and joy in life.
Thank you for reading our letter and considering us for your baby.
With love,
Amy & Anup