We are John and Michelle
from North Carolina

Stay-At-Home Parent? No

Adopted Children at home? Yes

Biological Children at Home? No

Pets? No

Gender Preference? Either

Ethnic Preferences? African American, African American/Asian, African American/Caucasian, African American/Hispanic, Asian, Asian/Caucasian, Asian/Hispanic, Biracial (African American + any other), Caucasian/Hispanic, Caucasian/Indian, Caucasian/Middle Eastern, Caucasian/Native American, Caucasian/Pacific Islander, Hispanic, Hispanic/Middle Eastern, Hispanic/Native American, Hispanic/Pacific Islander, Indian, Middle Eastern, Native American Indian, Pacific Islander

John

Occupation: Commercial Banker

Education: MBA

Religion: Methodist

Hobbies: Golf, Exercise

Michelle

Occupation: Finance Manager

Education: BS

Religion: Catholic

Hobbies: Golf, Baking, Hiking, DIY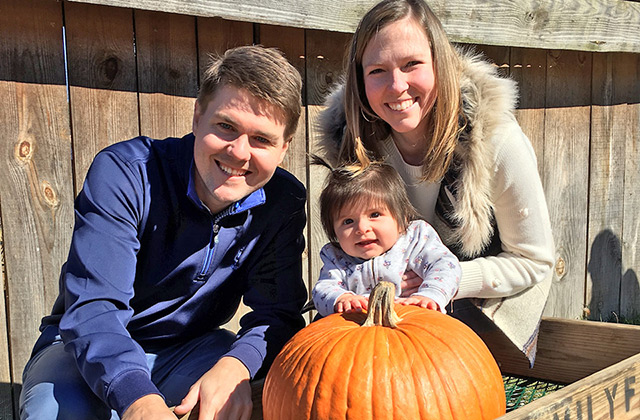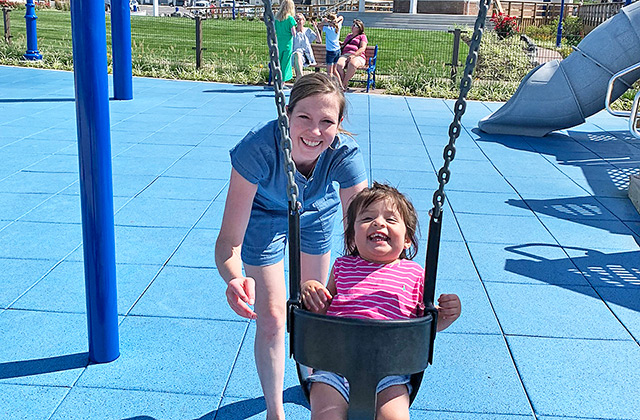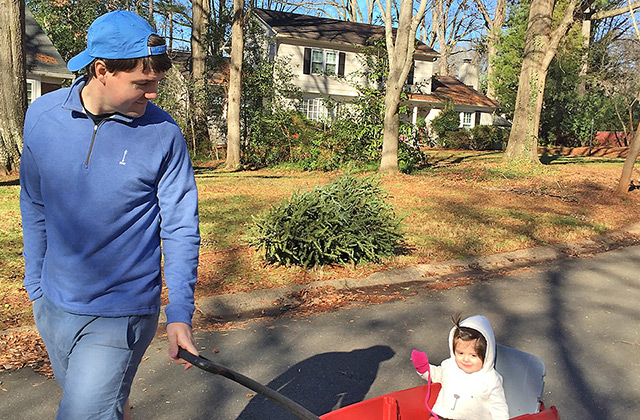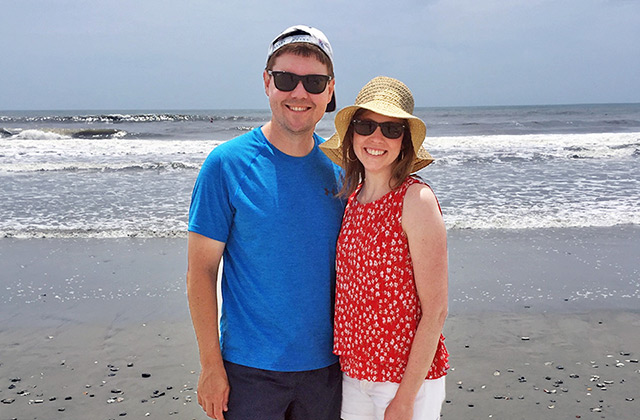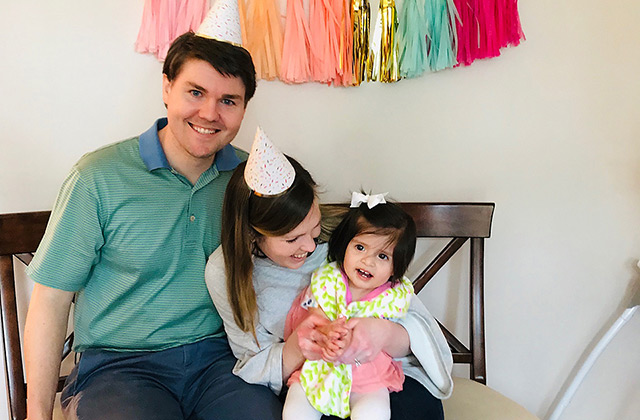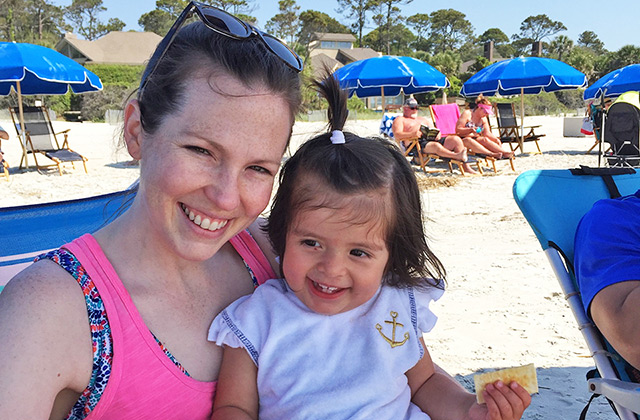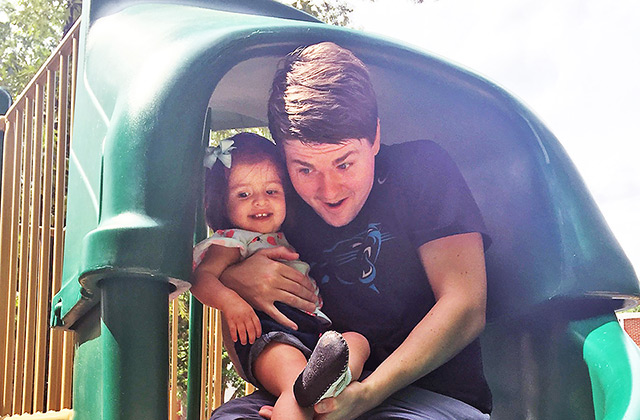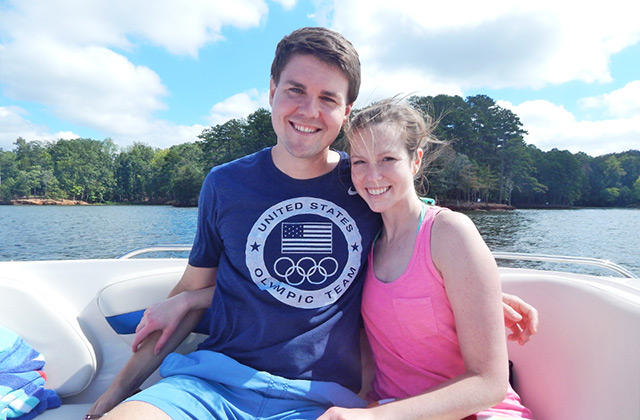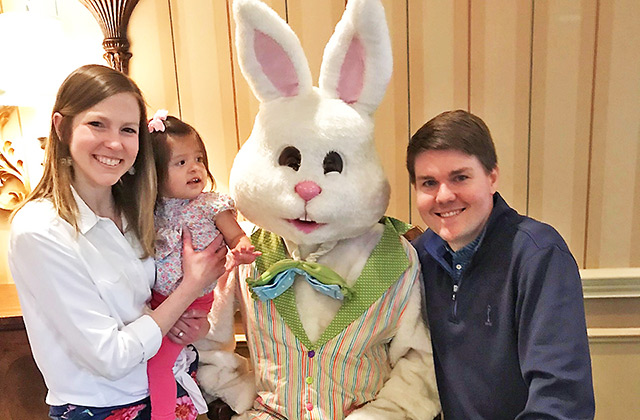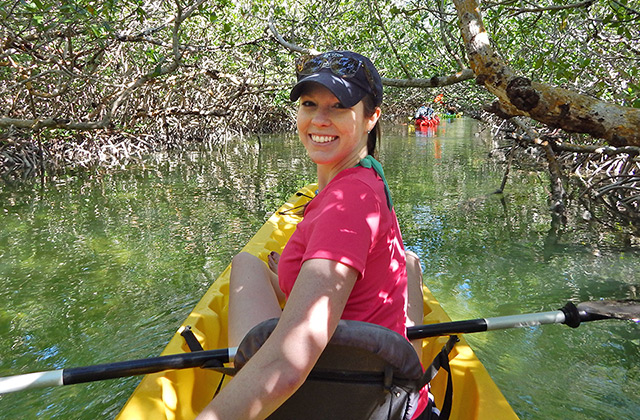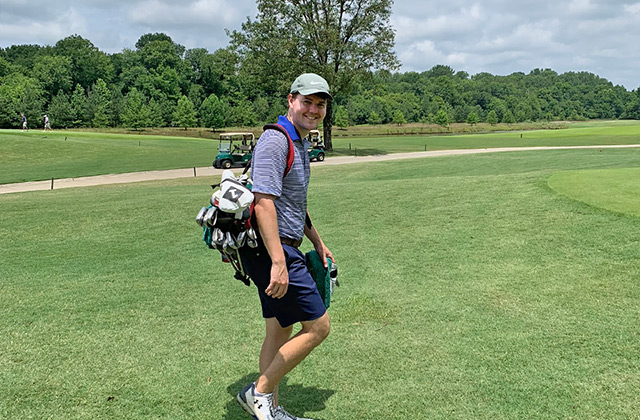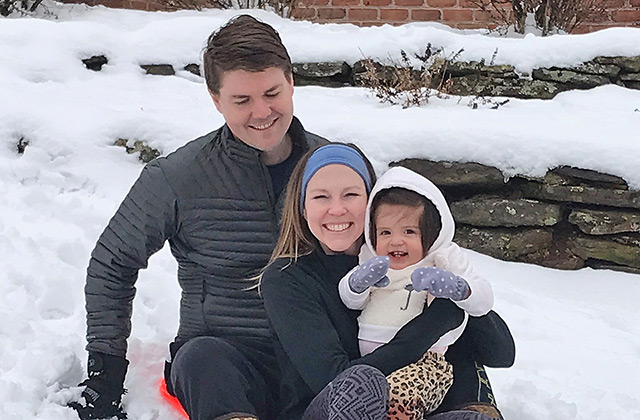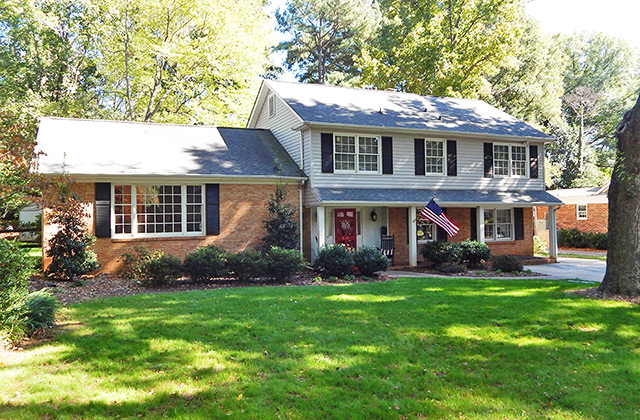 Dear Expectant Mother,
The amount of love, courage and selflessness you have in considering adoption for your child is beyond our comprehension. We know every mother wants the best for her child and cannot begin to imagine the difficulty of your decision in determining what's best for yours.
We chose to grow our family through adoption because Michelle was diagnosed with infertility. We both wanted children from a very young age and even considered adoption before knowing Michelle's diagnosis. We started exploring adoption in the summer of 2016 and in February of 2018 we were given the most amazing gift we could have ever received, our first child, Maylin. Words cannot describe the feeling of gratitude, love and admiration we have towards Maylin's tummy mommy, Alicia.
When we say we love Alicia, we mean it with all of our hearts. Alicia protected and kept Maylin healthy for 9 months, she put Maylin's interests ahead of her own, and lovingly and bravely came to the determination that adoption was what was best for Maylin. We promised Alicia with tears running down our faces that we would love and protect Maylin, and we strive to live up to that promise each and every day. We tell Maylin all the time how much Alicia loves her and we will do so the rest of our lives. We share pictures of Maylin with Alicia on a regular basis and every now and then hear from Alicia by text. We are always excited to hear from her.
We understand the relationship we will have with you may be different, as we want to respect your personal preferences and privacy throughout the adoption journey. The reason we share our experience with Alicia is that we are certain the gratitude, love and admiration we have for Alicia will be just as strong with you. We plan to share the story of how our family came to be with your child from the very start. You will be a key figure in our story, and we will ensure that your child knows that you are an incredibly strong woman who made the brave and tremendously difficult decision of adoption because of your unconditional love for them.
Life as parents has been an absolute thrill for us these last couple years. While we've been married for over five years and known each other for over ten, we feel like the adventure has just begun. The love, joy and happiness Maylin brings to our family is indescribable and we can't think of anything better than to add another bundle of joy to our family. We are certain Maylin will make a wonderful big sister and cannot wait to watch a lifelong friendship form between her and her new brother or sister.
We are looking forward to the happiness and love that only a child can bring. We can't wait to include our second child in the new family traditions we've started, like going to the zoo, trips to meet Santa Claus, dying Easter eggs and carving pumpkins, while also continuing older traditions like golfing, annual extended family vacations to the beach and mountains and being with family for the holidays.
Everything we do will be for the betterment of your child, making them the center of our lives. We feel very fortunate in how we were raised, and hope to provide everything and more that was provided to us by our parents to your child. We have started this process already by buying a home in a kid-friendly neighborhood with lots of room to play and access to great schools. We will emphasize education, honesty and respect for others, but outside of these values we will support your child in whatever their dreams will be.
Family and friends are such an important part of our lives, and they will be involved in your child's life as much as possible. Both of our sets of parents are very active grandparents and we are incredibly blessed to spend as much time as we do with them. Your child would be loved by four great-grandparents, four grandparents, three uncles, one aunt and many close family friends. We know they are all extremely excited to welcome a new family member and have so much love to give them.
The most important thing that we want you to know is that your child will be loved unconditionally and will always be our top priority. Thank you for taking the time to learn more about us, and we look forward to getting to know you!
With love,
Michelle and John