We are John and April from Illinois

Stay-At-Home Parent? No

Adopted Children at home? Yes

Biological Children at Home? No

Pets? Yes

Gender Preference? Either

Ethnic Preferences? All Races/Ethnicities

John

Occupation: Cyber Specialist

Education: BA

Religion: Catholic

Hobbies: Reading, Travel, Golf, Music

April

Occupation: Senior Business Development Manager

Education: BA

Religion: Catholic

Hobbies: Cooking, Golf, Travel, Music, Outdoors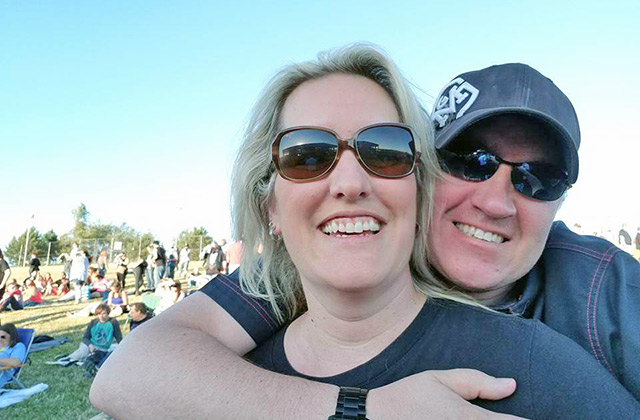 Dear Expectant Mother,
We want to take a moment to write you personally in hopes that this letter provides you with some comfort and ease. We understand and can appreciate many of the emotions that you have been experiencing since you were informed of your pregnancy, and the magnitude of your decision to choose adoption.
John: Having been adopted at birth myself, I have been told the story many times of how I came to be through the adoption process and how I was connected with my forever parents. To say it was a difficult process would be an understatement, but the story does get better. If my birth mother decided not to choose adoption for me, I would not be who I am today. I would not have been able to see the world, share memorable experiences with others, witness life-changing events, or even meet some of the unique people I have over the years. If I wasn't adopted, I would not have had the chance to marry the love of my life, and I would not have been able to adopt our daughter, Virginia. I am who I am and I am able to write this letter to you today because my birth mother chose adoption.
Our daughter, Virginia, too has been blessed through the wonders of adoption. Over the past three and a half years, she has already traveled to many states within the US, experienced wonderful cuisine, and visited zoos, libraries, and museums to take in as much as possible at a young age. We are constantly looking for new and exciting things to show her to challenge her both physically and mentally. This is the same that we would do for the next child we bring into our family. We want to ensure that our children have no regrets growing up; that they can experience and accomplish anything they want in life.
The same goes for you as a birth mother. Although this may be one of the hardest decisions you will ever make in life; we want you to know that your child can always be a part of your life. For us, it is all about open communication, and we are committed to providing as much information as you wish while you continue to pursue your goals in life. We currently have both email and Snapfish accounts for Virginia so her birthparents can receive regular updates on her progress in life. We want to provide as much comfort and reassurance as possible and our door is always open.
We believe that there is a reason for everything in this world. The child that enters our lives is a gift from God, and there is a reason why that particular child has been brought into our lives for us to raise. Our gift is to ensure that your child always knows where he or she came from, how truly special they are, and that they can do anything they want in this world. Our gift is also to ensure that we provide as many opportunities for success in your child's life as possible.
Ultimately, we wish that every child on earth grows up happy and healthy. Our hope is that when they are older, they can look back on their life with as little regret as possible. To that end, that is exactly our gift to our children.
As you continue to contemplate your options, please know that you are not alone and we are here to help in any way we can.