We are Antonio and Bryan
from Virginia

Stay-At-Home Parent? Part-Time

Adopted Children at home? No

Biological Children at Home? No

Pets? Yes

Gender Preference? Either

Ethnic Preferences? Caucasian, Caucasian/Hispanic, Hispanic

Antonio

Occupation: Audit Manager

Education: M.S.

Religion: Catholic

Hobbies: Exercise, Tennis, Reading, Foreign Languages

Bryan

Occupation: Attorney

Education: J.D.

Religion: Presbyterian

Hobbies: Cooking, Gardening, Dinner Parties, Running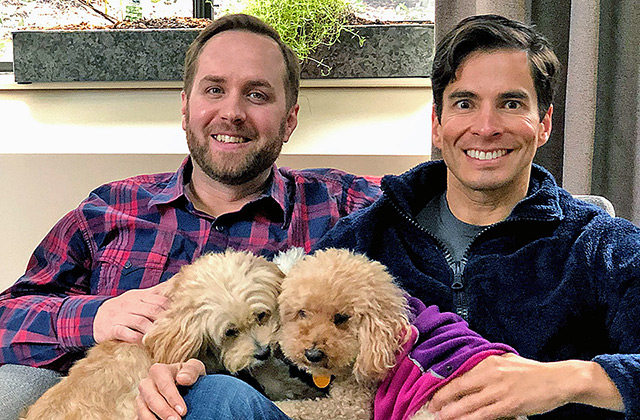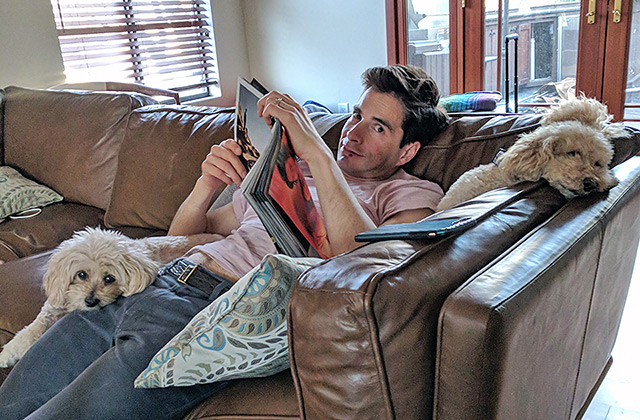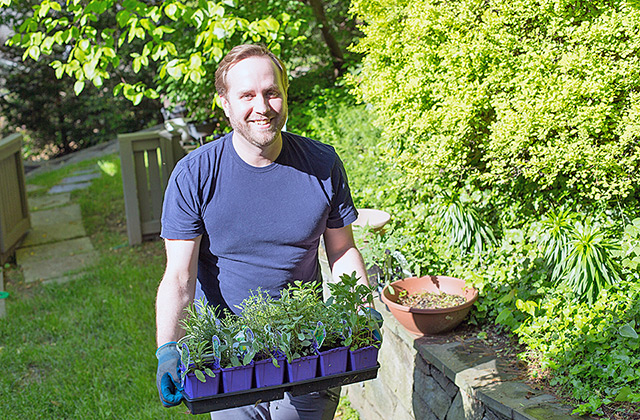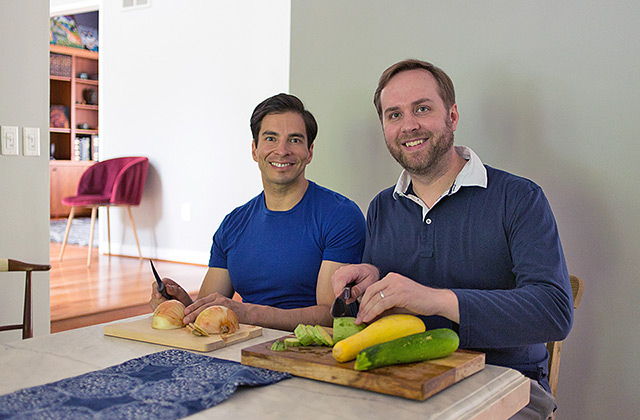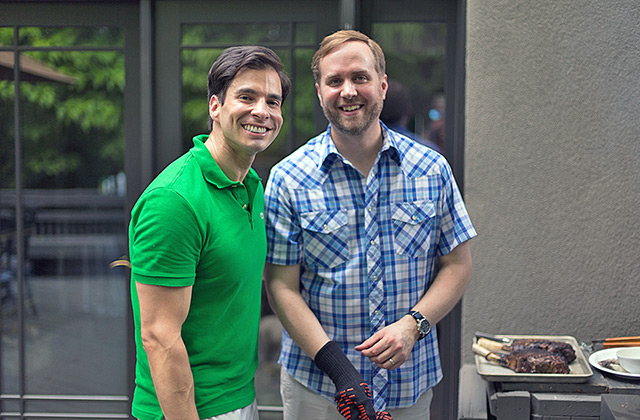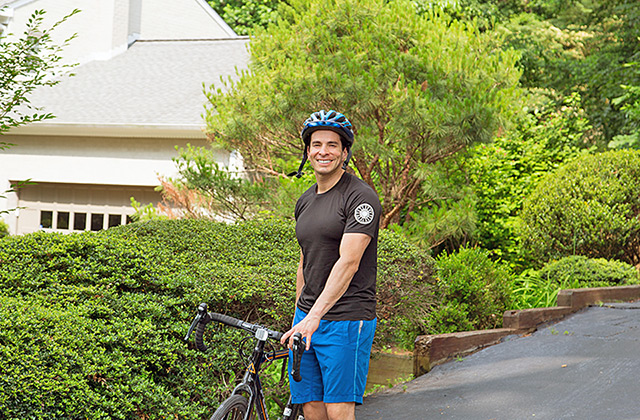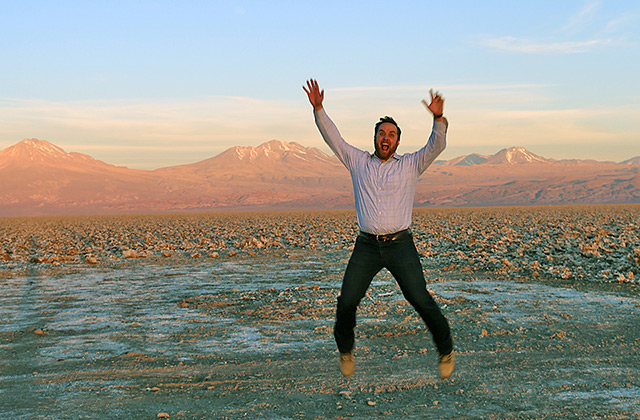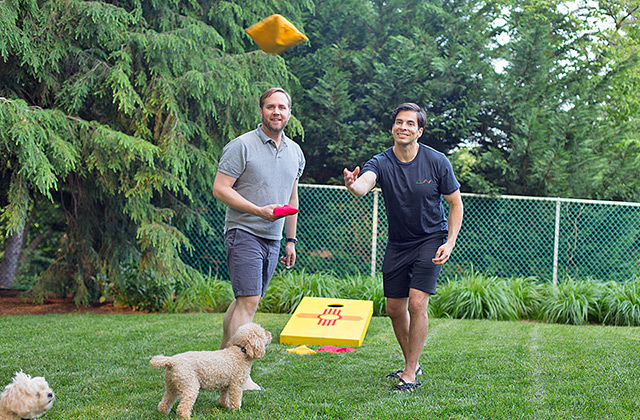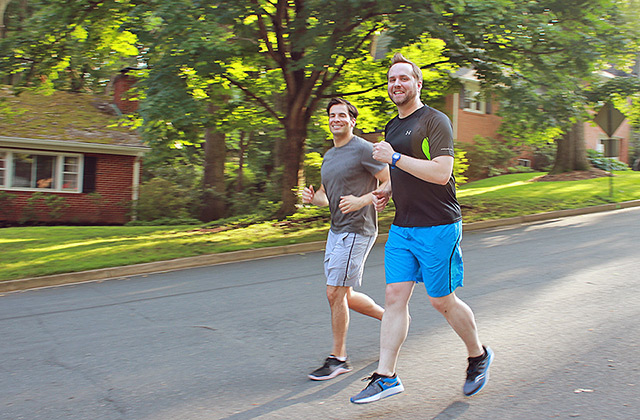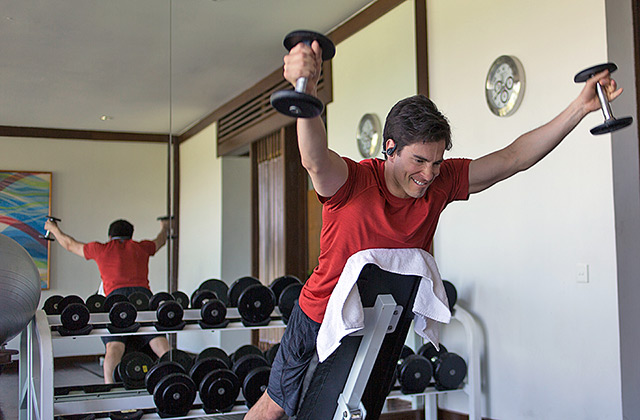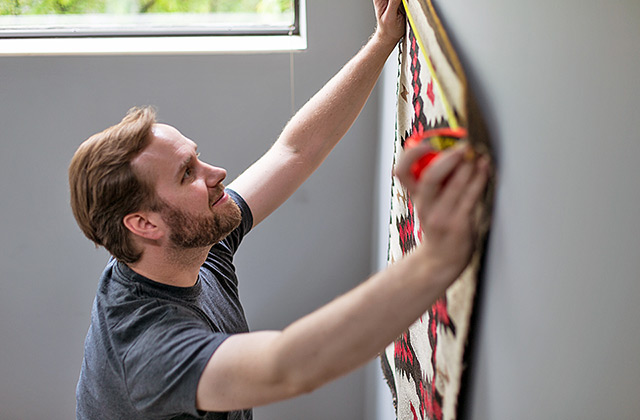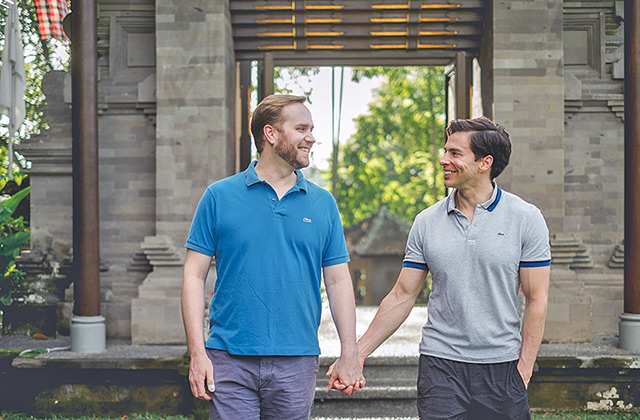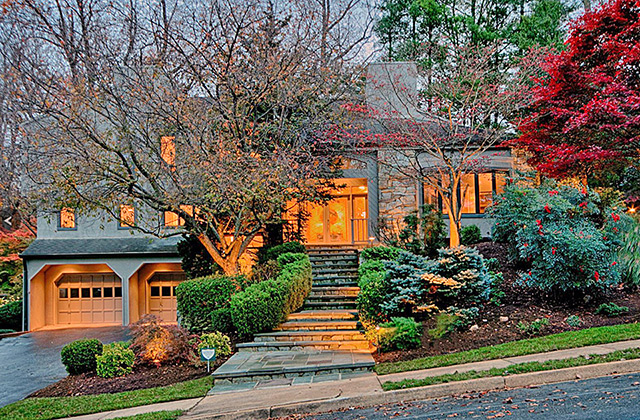 Dear Expectant Mother,
No words written here could express the thanks that we feel for being considered in your adoption decision. While we can only imagine what you are feeling, and all the things you are going through, we are amazed by the courage, strength, and compassion you are showing on your journey. Considering adoption is a selfless act, as your journey shows. For our part, we commit to provide unconditional love, in a home filled with laughter, joy, and warmth.
This is undoubtedly a big decision to make, and we hope that getting to know us will give you comfort in your decision. We met 12 years ago, when Antonio was already working and Bryan had just finished studying for the bar exam. We quickly realized how much we had in common. First by going to indie band shows and discovering new restaurants together. Then by traveling together–soon to China, later to France, Brazil, Thailand, Japan, and over ten other countries. And we were always discussing how much we look forward to one day welcoming children into our family.
We also discussed shared values we learned from our families. We both grew up in small cities with families that helped us to understand the importance of education. Because of our families, we both value education; both of us saved to pay for our undergrad and graduate degrees. Our families also helped us become people who are loyal, honest, adventurous, and curious about things big and small.
Although we do not currently live in either of our home states, we regularly travel to visit our families in the Southwest and Southeast. We also have a wonderful group of friends who we entertain regularly (and several of them have children of various ages). Interactions with our nephews, nieces, and children of friends helped confirm how much we love kids and want a child of our own.
Since we knew early on that we wanted to adopt children, we purposefully made decisions with our future child in mind. For example, we bought a beautiful home very close to the city but with an incredible yard that includes a waterfall, large trees (perfect for a treehouse), plenty of space for a jungle gym, and a nature trail just across the cul-de-sac. The nature trail follows a creek under a bridge and up to a stone bluff above a larger river and the city beyond. We are blessed to live in a community with resources to give children the best education and opportunities. We also anticipate that Antonio will transition to part-time work to be able to spend more time with your child.
We are so excited to have a child! We have so many friends and family now with young children and already have started collected toys and books for daily play. We dream of showing your child dinosaur fossils and art of all types at some of the best museums in the world (a 30-minute drive away), baking enchiladas and cakes together, biking together, and gardening. We also want to show your child the world and have already scoped out kid-friendly beaches and international destinations.
We thank you again for considering adoption and for considering us. If there is anything to take away from this letter, it is that we will love your child unconditionally and will work to help him or her become a responsible and kind person. We will also be honest and upfront that you made an incredibly difficult and the most selfless decision that anyone could.
Antonio & Bryan