We are Jacob and Julia
from Massachusetts

Stay-At-Home Parent? Part-Time

Adopted Children at home? No

Biological Children at Home? No

Pets? Yes

Gender Preference? Either

Ethnic Preferences? Asian/Caucasian, Caucasian, Caucasian/Hispanic, Caucasian/Middle Eastern, Caucasian/Native American, Caucasian/Pacific Islander, Hispanic

Jacob

Occupation: Commercial Driver

Education: High School/Hoisting License

Religion: Catholic

Hobbies: Motorcycle riding, Traveling, Sports, Concerts, Hunting, Fishing, Hiking, Snowboarding, Ice-skating

Julia

Occupation: Marketing Manager

Education: BS

Religion: Catholic

Hobbies: Running, Dance, Cooking, Travel, Beach, Shopping, Ice-skating, Concerts, Hiking, Water sports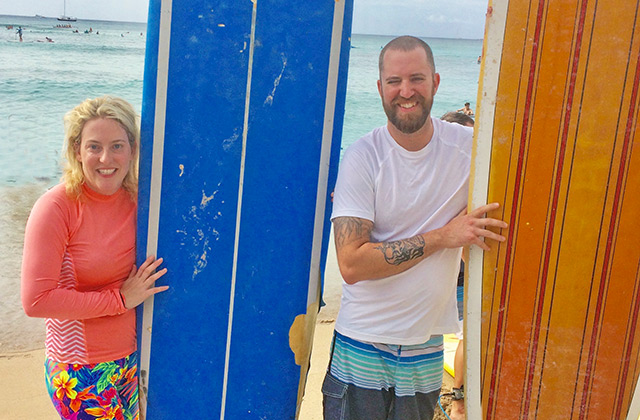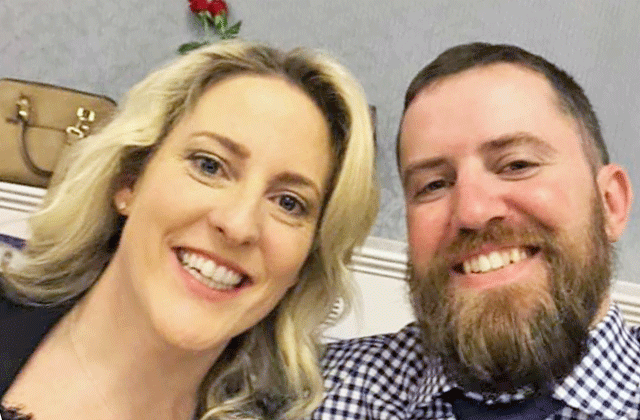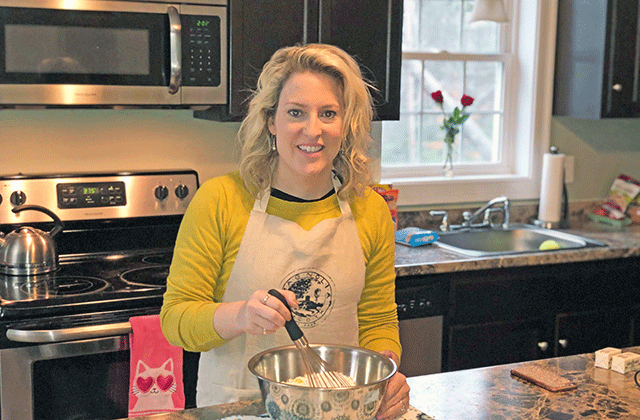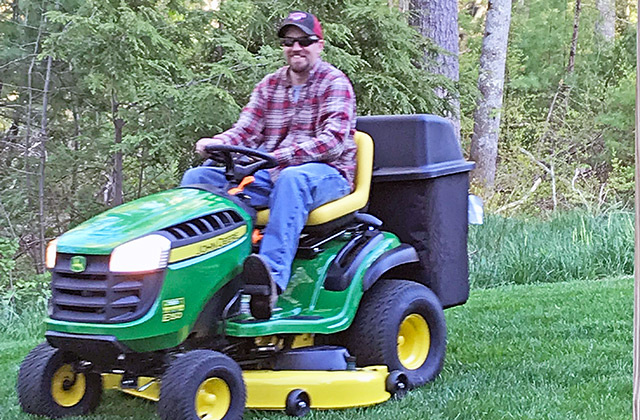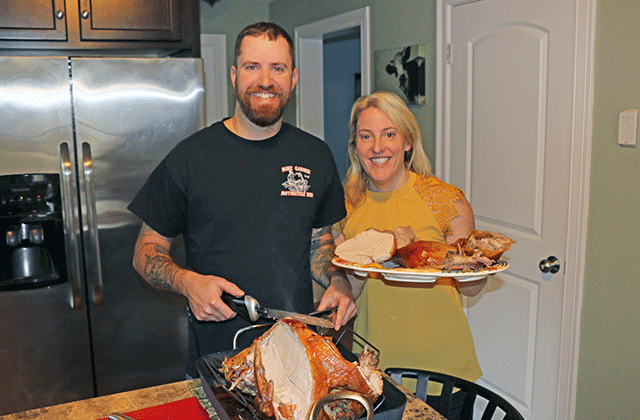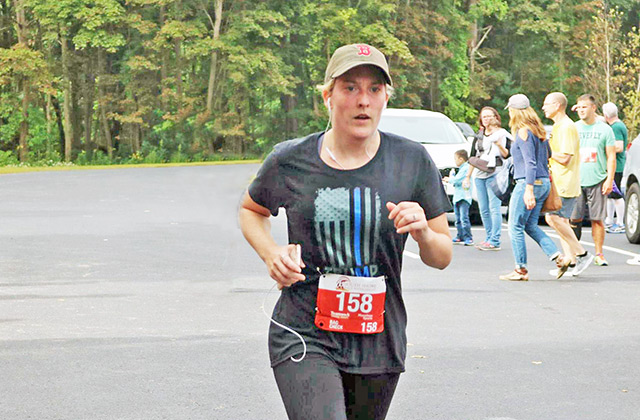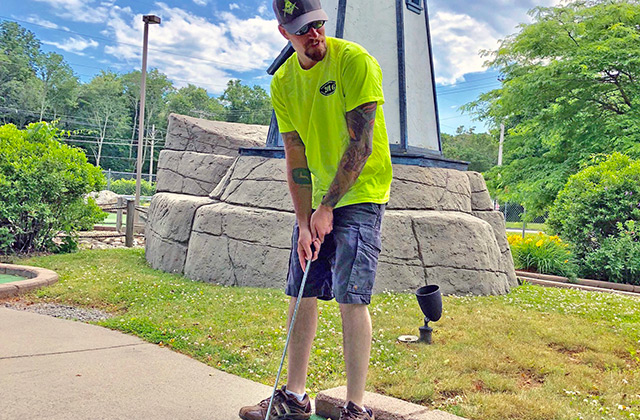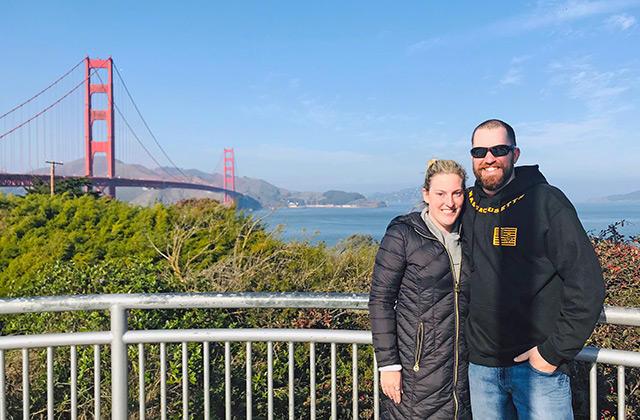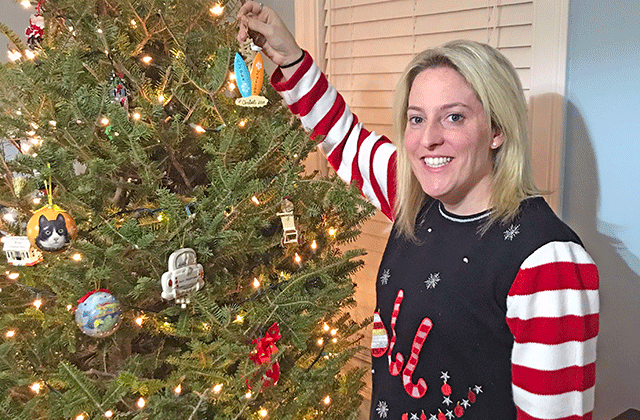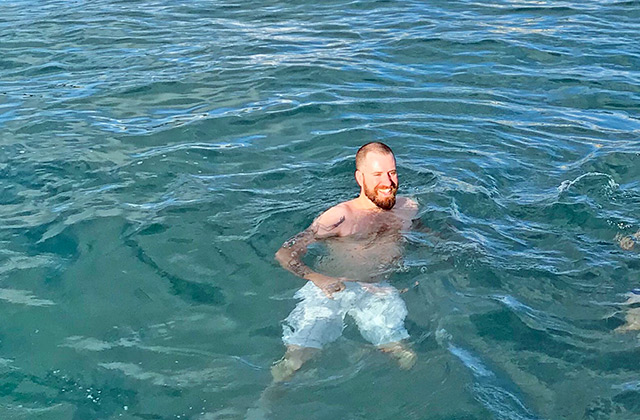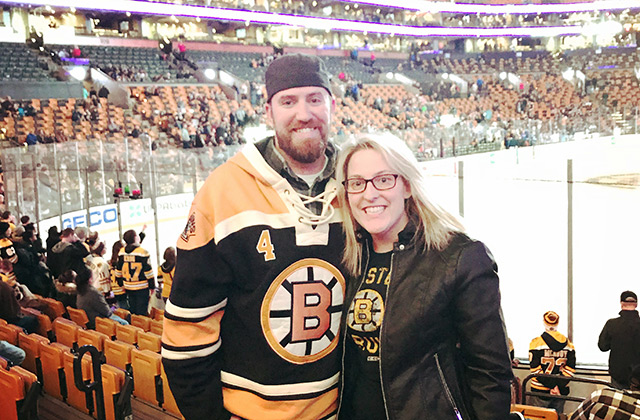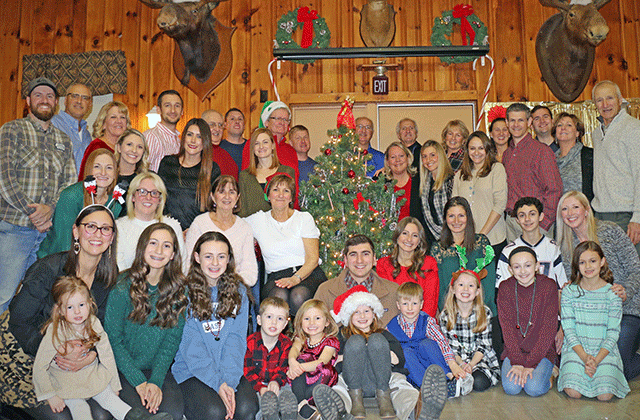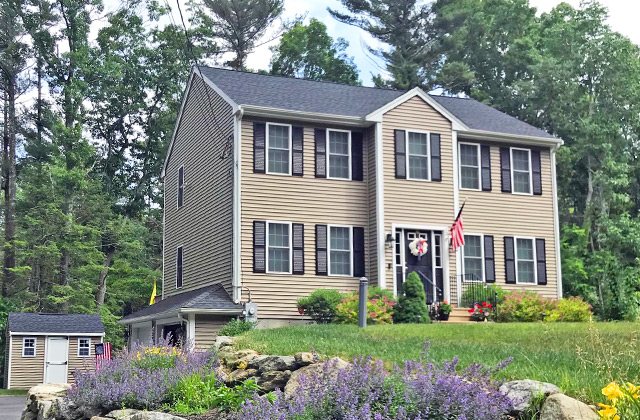 Hello,
We realize that our happiest day will be one of your saddest. Adoption will be one of the toughest and most difficult decisions you will ever make, and its' a decision that is made out of love. We admire your strength and selflessness, and have only feelings of love for you.
We are Jake and Julia. We were both born and raised in the Boston area. Our love story begins online, as we were matched by Hinge, an online dating site. Our first date we met at a local dairy farm and to our surprise both share a love for coffee ice cream. We hit it off immediately bonding over our passion for adventure, the outdoors, country music, and the simple things in life. We knew instantly that we wanted to spend the rest of our lives together. Jake proposed during the Christmas season, and that next Thanksgiving weekend with our family and friends we said I do.
We enjoy going to museums, country fairs, and festivals. We like country & rock 'n' roll music, and have enjoyed hearing Jason Aldean, Brantley Gilbert, and Lynyrd Skynyrd live. We are wicked big hockey fans. We both grew up ice skating, and enjoy rooting for the Boston Bruins! We love to explore new places and make a point to take several vacations each year. This past year we've traveled together to Hawaii, California, Texas, Washington D.C., & New Hampshire. We cannot wait to travel as a family of 3.
When we are not out and about, we enjoy spending time at home together. Some of our favorite nights are when we cook dinner together, then cozying up on the couch and watch a movie. Our favorite tv show we always watch together - A Million Little Things.
Our home is a place where our family and friends feel welcomed. We intentionally bought this home with the hope of raising a family. We have a nursery, a study (soon to be a dedicated playroom), and a large backyard with plenty of room to run and play. We found the perfect spot to build a treehouse someday. We live on the same block as a park that has baseball, tennis, basketball courts, and even an indoor swimming pool. We feel so fortunate to have found our forever home, located in a safe and quaint neighborhood, truly a wonderful place to raise a family.
We are more than ready to take this next step in our relationship. Never in our lives have we ever looked forward to something more than becoming parents. We tried right away to start a family, and struggled early on with infertility. We quickly learned that we could not biologically have a child, and we discovered that God has a different plan for us. We fully embrace adoption wholeheartedly, as it will give us the opportunity to build the family we've always dreamed of. We are so excited to add to the love and joy we have in our life.
Family is very important to us. We were both raised in loving homes, and we continue to have close relationships with our very large extended family - whom we love tremendously. Our families live close by and we get together on a regular basis. Every Wednesday we carve out time in our busy lives to meet for dinner. Julia's parents, brother, nieces, aunts, uncles, and cousins - all 20 of us all gather for pizza night. Many of our best moments are when we share stories around the table. We enjoy friendly competition and frequently play games like Pictionary, Family Feud, and everyone's favorite Minute to Win it Challenges. It's truly one of the highlights of our week. It's the family time together that means so much to us.
The Holidays are no exception and are filled with lots of food, decorations, games, and laughs. Our favorite by far is Christmas. We wait all year for this feeling, the magic in the sparkling lights, the cheerful music, and the anticipation that snow is on its way. We look forward to our annual holiday party filled with sweet traditions our family revisits each year. Our aunt Carolyn always reads A Night Before Christmas. The kiddos gather round the tree and sing Christmas carols. We always get a surprise visit from Santa. I bet you can't guess which one of us volunteered to dress up this year as you know who. We love holiday traditions, it's what the holiday season is all about, making memories together.
Family reunions are an important part of our family also. We gather together every 2 years, and typically have over 70 members come celebrate and reconnect. Past family gatherings we've had such a great time visiting extended family in Louisiana, Texas, Tennessee, and South Carolina. We cannot wait to host the next reunion here in Boston in 2021. We are hopeful we will be able to introduce our newest addition of the family!
Our family is beyond excited for us to adopt. Our families have experienced adoption first hand, even two of Julia's cousins adopted children. We can promise you that both you and your child would also be welcomed with open arms, open hearts, and an endless amount of love.
Caring for your little one is going to be our number one priority. We are all in and will cherish every moment as parents. We are excited to recreate similar experiences that we had growing up. Teaching him or her how to ice skate, read a book, and ride a bike. We cannot wait to experience life through your child's eyes.
We look forward to this next chapter in our lives as parents. We've put a lot of thought into what lessons were taught to us, and of those lessons, which ones we would like to teach a child. We wish to instill the great love of family, the courage to travel, and the heart to love the people they meet along the way. Our wish is that they learn to appreciate the little things in life, learn to live in the moment, and have fun because life is to short. We will encourage them to follow their dreams. We will always be there to support him or her, and promise to provide them a life without limits.
We think our greatest responsibility as parents is to ensure your child knows they are loved and cared for not only by us, but by you. We feel it's important for them to know their adoption story. We know you will always be an important part of your child's life. We fully intend to raise them with an appreciation and understanding for you and for the sacrifice you made for him or her. We look forward to building our relationship with you, beyond photos and letters (if you wish to).
Thank you for taking the time to read our profile and letting us share our story. Our hope is for you to get a glimpse of what our family is like, what we stand for, and most importantly comfort in knowing the type of life your child would have with us if chosen. You would be giving us the greatest gift imaginable.
Thank you again for considering us and we look forward to meeting you!
Warm wishes,
Julia & Jake