We are Elvin and Mary
from Missouri

Stay-At-Home Parent? Yes

Adopted Children at home? Yes

Biological Children at Home? No

Pets? Yes

Gender Preference? Either

Ethnic Preferences? Caucasian, Caucasian/Hispanic, Caucasian/Indian, Caucasian/Native American, Caucasian/Pacific Islander

Elvin

Occupation: Farm Owner

Education: Farming/Masonry

Religion: Mennonite

Hobbies: Farming, Mechanic

Mary

Occupation: Stay-at-home Mom

Education: Home Economics

Religion: Mennonite

Hobbies: Sewing, Drawing, Gardening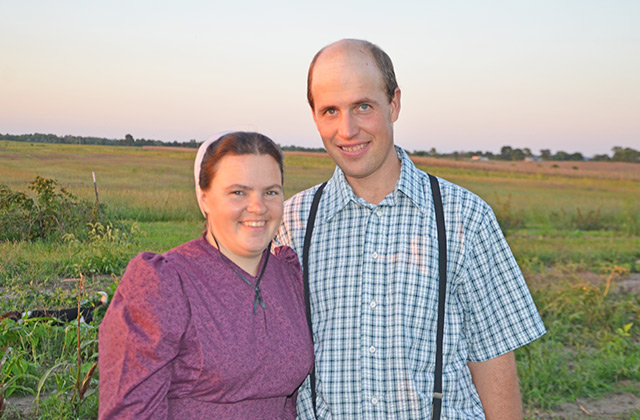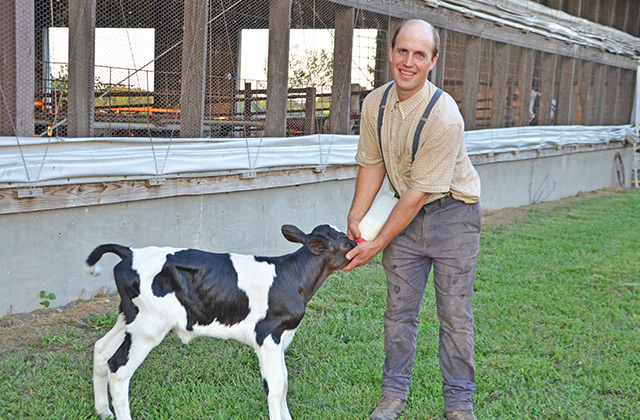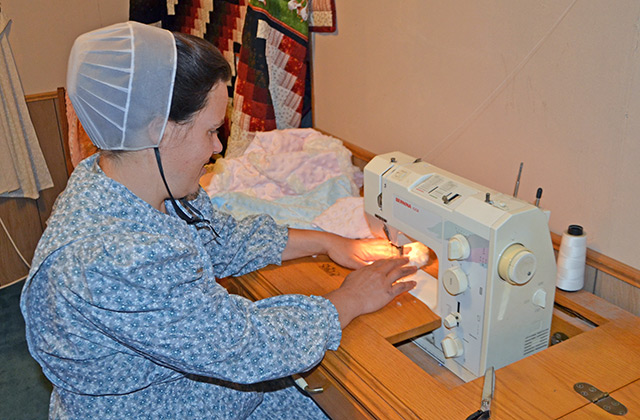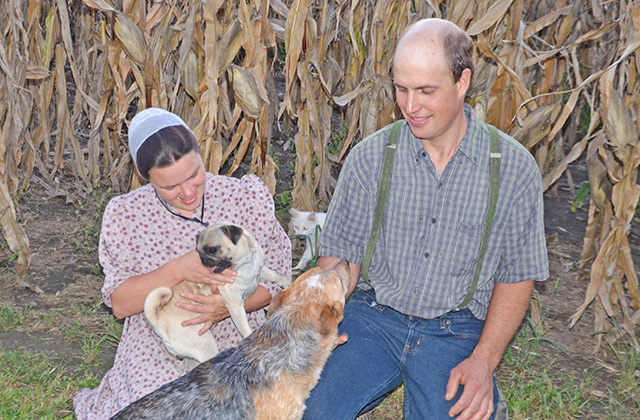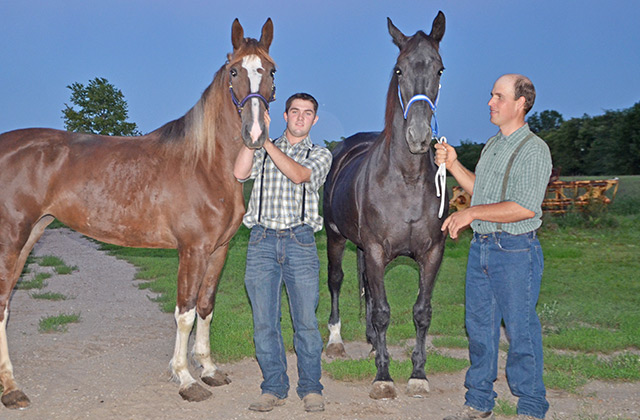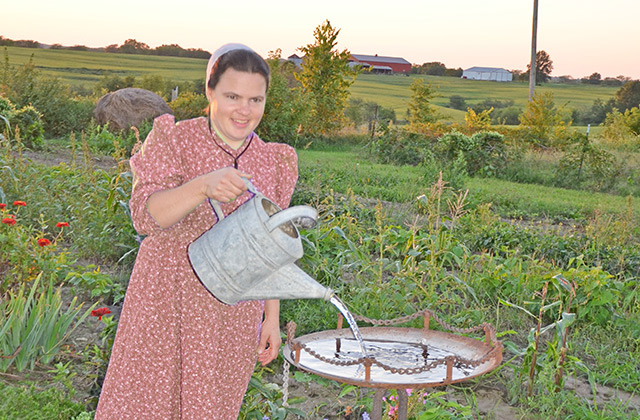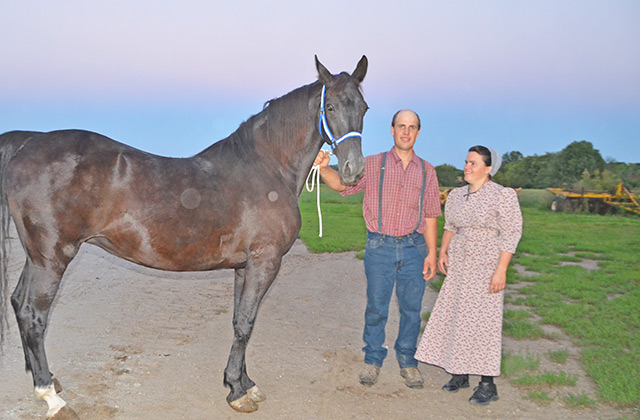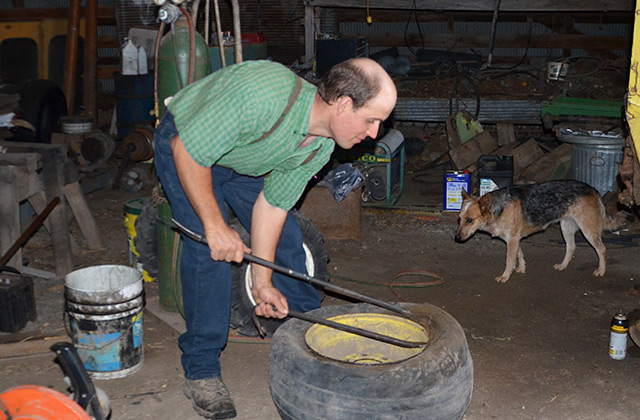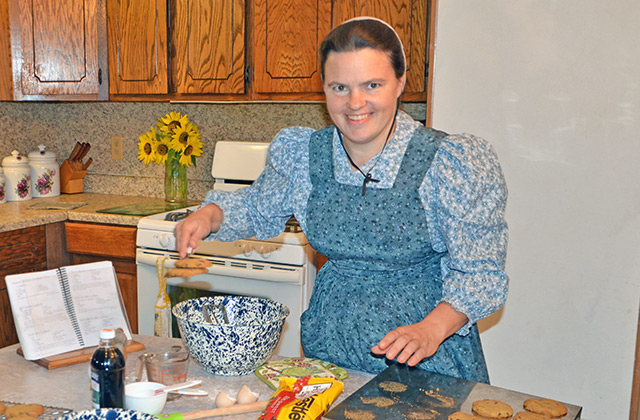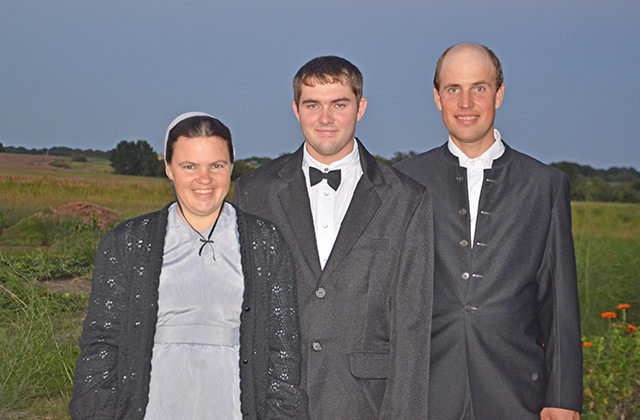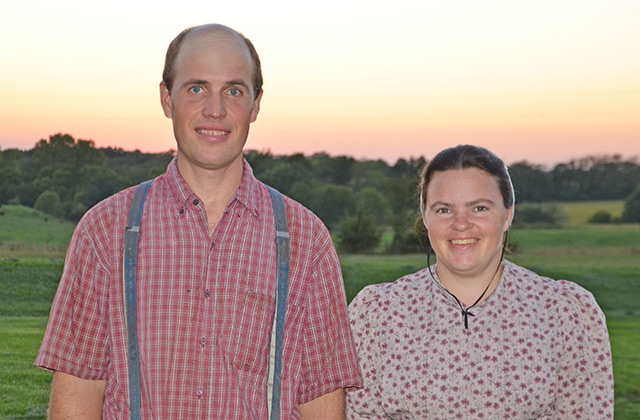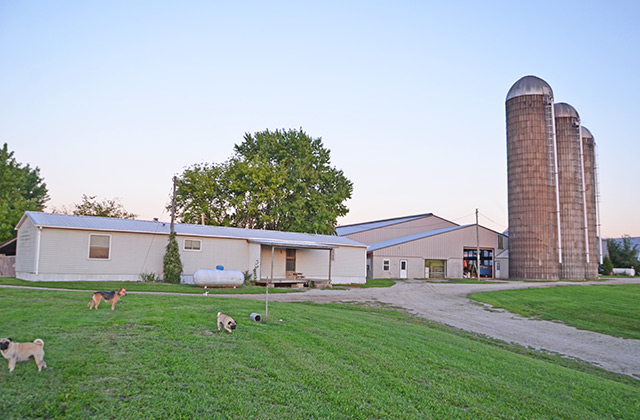 Dear Expectant Parent:
We truly admire your courage in considering adoption and the love you have for your unborn child. We hope that getting to know us will give you comfort to know that your child will be loved by us unconditionally for the rest of their lives. We believe in a God who shows up, who listens, and loves you. We are also praying for you.
After 3 year of marriage and no children, we had decided to just continue on with our lives. God had other plans for us. Ethan joined our family at the age of 14 and we have found that being parents has been such a blessing we have decided that we wanted to continue to build our family and welcome a baby into our circle of love.
While we may not live the life style of most adoptive couples, we do live a very happy, although simple life. We wanted to share with you what being a Mennonite means to us. First, we are Mennonites and not Amish. We have tractors to farm with, tractors to work our gardens, we do not milk our cows by hand as we do have modern machines to farm with and take care of the farm animals. We also have electricity and telephones. While we do not have all of the technology like computers and cell phones, we feel we find peace and quietness a lot faster than we would with all of the technology. We are committed to non-violence, keeping the family intact, helping others, and living a life of grace, joy and peace.
Our son Ethan is adopted. When Ethan was 17 years old, he met his birthfather for the first time when his birthfather came to visit us. When his birthfather first came to visit, Ethan told him "Thank you for what you have given me." His dad's response was "I see that you have found the peace of a simpler life. I am still searching for that."
We have also invited Ethan's birthmother for a visit. After her visit with us she told me to please remember that there is no difference between her and I, even if it looks to be. She said: "I too like to garden and cook, just like you, but I just don't do as much as you. I too love animals, just like you, but I only have one dog. I also live in a different environment than you do." I felt all she told me was true and that there was no big gulf between her and I, and how we all wanted what was best for Ethan.
Mary: there were 3 major life changing events that have shaped my life. The first one was losing my mother to cancer, which gave me a depth in life and helped me to have compassion and understanding for others. Second was marrying Elvin. He gives me unconditional love and makes me feel very secure. The third was having Ethan enter into our lives. My life was so shallow before but being a mother to a child, no matter what their age, you learn that everything you do, you do for the good of your child.
Elvin: there were 2 major life changing events that have also shaped me. First, meeting my wife was life changing for the better and she completely turned my life upside down. The second was having Ethan arrive in my life. He has taught me what is really important in life.
Our son Ethan is kind hearted, noisy as boys can be and loves farming and being outdoors. He enjoys welding and carpentry but likes farming best. He also likes music and plays the harmonica and accordion. He loves all sports especially ice hockey. He is excited to have a baby brother or sister join the family and can't wait to teach them all of the things he has learned.
We want to raise our children to grow up feeling loved and worthy. We will teach him or her good morals, how to get along with others and to do well in school. We will encourage our children to pursue their own interests in life and encourage them on the path that they choose. We look forward to teaching your child that there is a God and to respect themselves as well as others.
Our family life consists of spending time with each other and we try to have dinner together as a family every night. Some evenings Elvin and Ethan go fishing together. Ethan is raising a colt and Elvin and I like to join Ethan in moving the horse for the evening. As a family we also enjoy traveling and hunting together.
We were also respite caregivers to our neighbor's three girls, while his wife battled cancer for three years. Since her passing, the children's grandparents have moved in to help out. We love the girls, and they love us, and come visit often. They especially loved following Elvin, as he went about his daily work. They thought it great fun to help Mary cook and bake. In between, they rocked their dolls, or played with our dogs. They really cheered if Ethan was home from work. The girls loved hearing stories we read to them. Mary still volunteers at their school. She thrives in a life that includes children, listening to Ethan sing, cheering him on, admiring him while he helps the neighbor's children bake or sew. Elvin makes sure he spends one-on-one time with our son daily. He always spends plenty of time with him, whether it's a listening ear, encouragement, hiking together in the woods, or attending farm auctions together. He'll also take time to jump rope with the girls. We can't wait to include your child in all of our daily fun and activities.
Elvin's parents and his older (married brother) both live close by. They both farm, and we share some equipment. We stop in a lot, at Elvin's parents after church, for lunch. Elvin appreciates Grandma's food, as she always prepares their favorite dishes. Nobody bakes better bread, or prepares better chicken! Our son loves hunting, so Grandpa keeps his eye open for him, telling him where the deer feed. He always helps Ethan and Grandma always has a cookie for Ethan. Mary's family is scattered. Although miles apart, every several years they'll get together, sometimes for an occasion (like a niece's wedding and hopefully soon, the arrival of a new baby into our family), and sometimes just for quality time. Ethan recently went to visit Mary's relatives in Ohio and Pennsylvania. The family took him hiking on part of the Appalachian Trail. Also recently, Mary's family spent a weekend out at our farm. We are very close with our family and they are equally as excited to welcome a new addition to our family.
We promise you that we will provide your child with a life filled with unconditional love, joy and many opportunities. Thank you for viewing our profile and for considering our family.
We sincerely wish you a lifetime of peace and happiness.
Elvin & Mary