We are Garret and Christina
from Missouri

Stay-At-Home Parent? Part-Time

Adopted Children at home? No

Biological Children at Home? Yes

Pets? No

Gender Preference? Either

Ethnic Preferences? Caucasian, Caucasian/Hispanic, Caucasian/Indian, Caucasian/Native American, Caucasian/Pacific Islander

Garret

Occupation: Installer

Education: High School

Religion: Nondenominational

Hobbies: Sand volleyball, Basketball, Flag football

Christina

Occupation: Accountant

Education: B.S.

Religion: Nondenominational

Hobbies: Sand volleyball, Crafts, Disc golf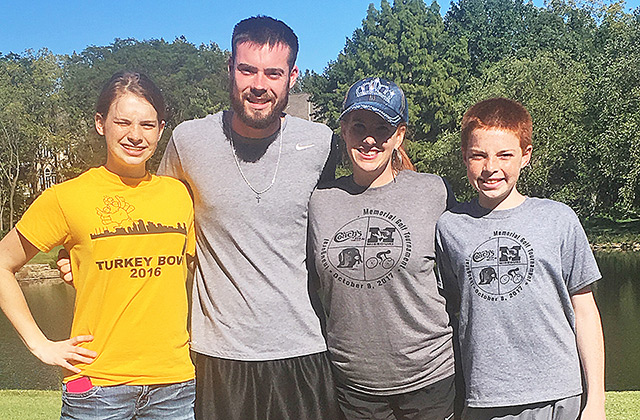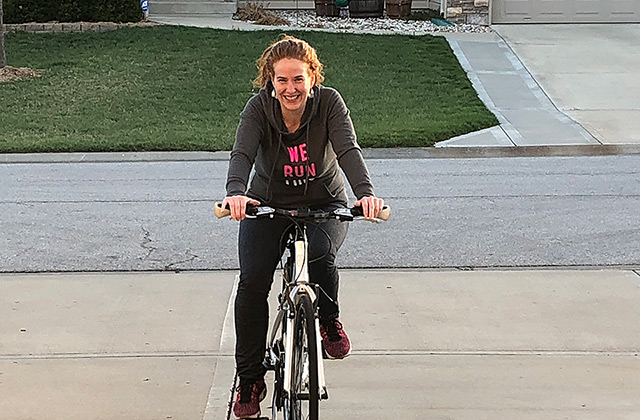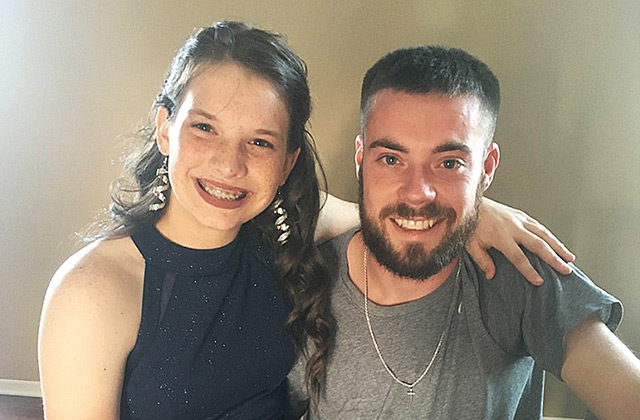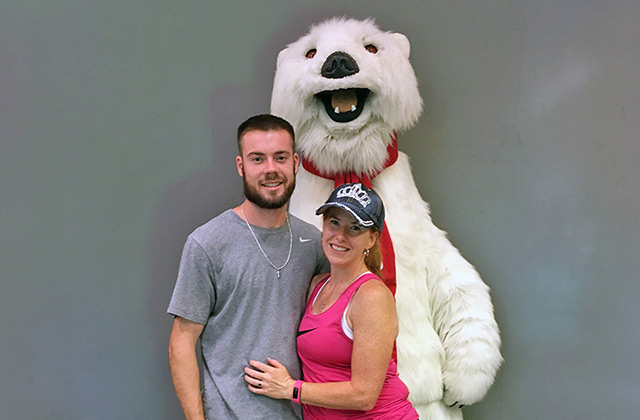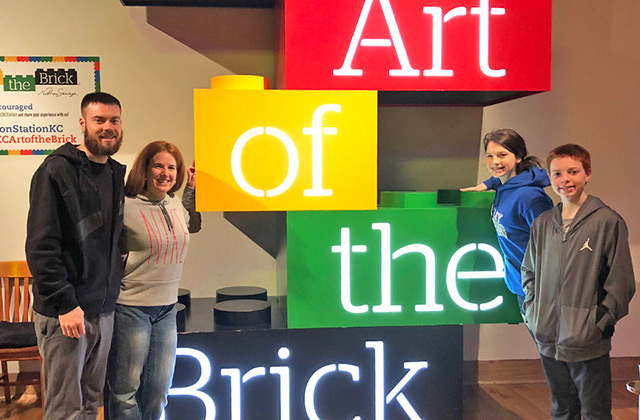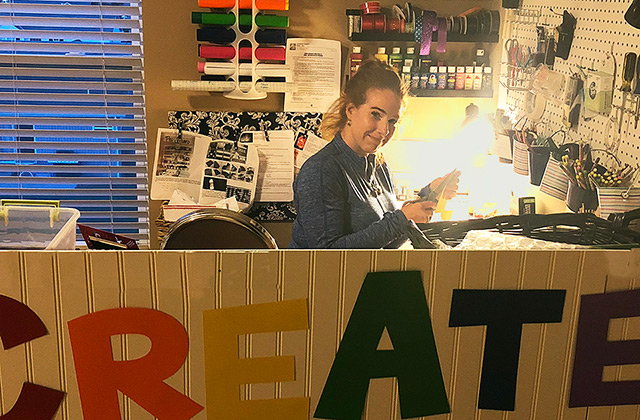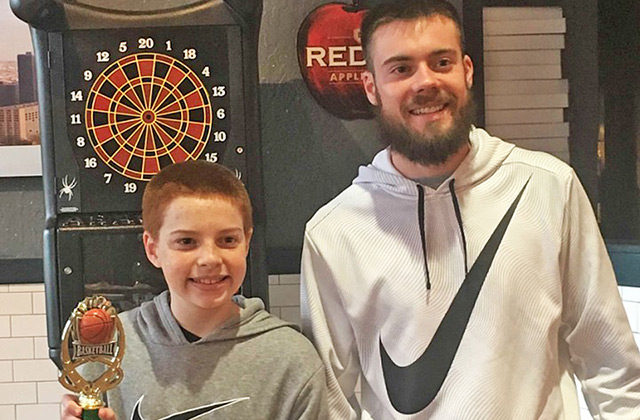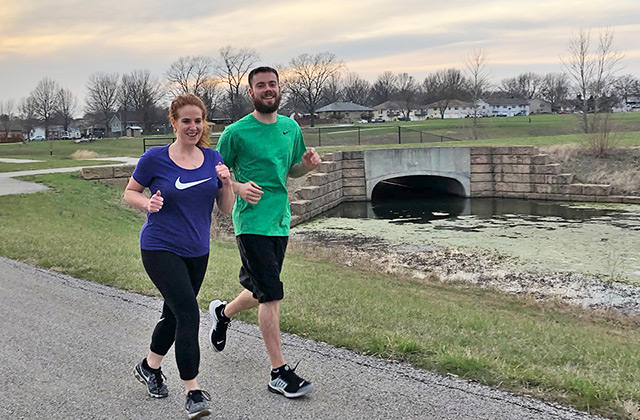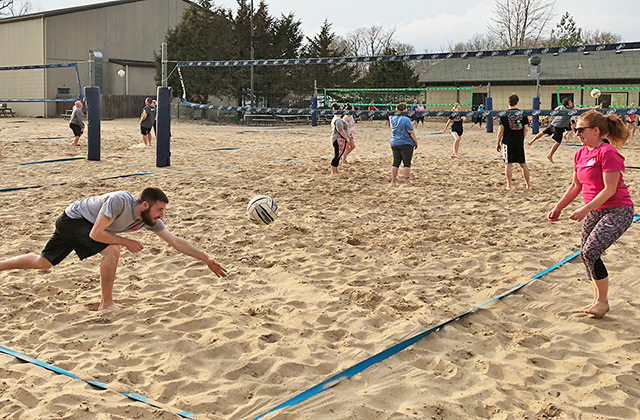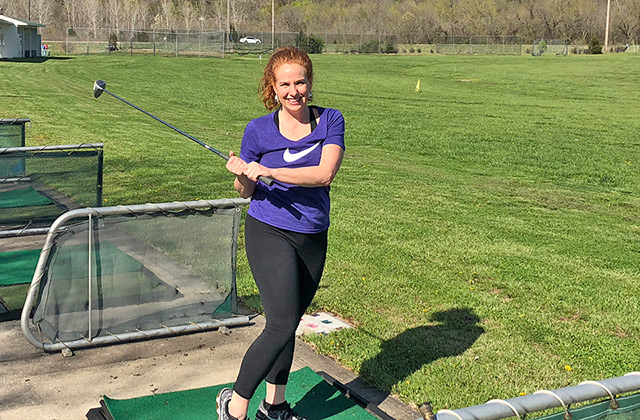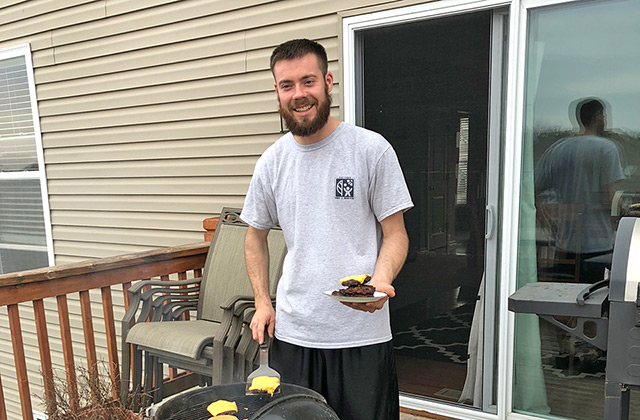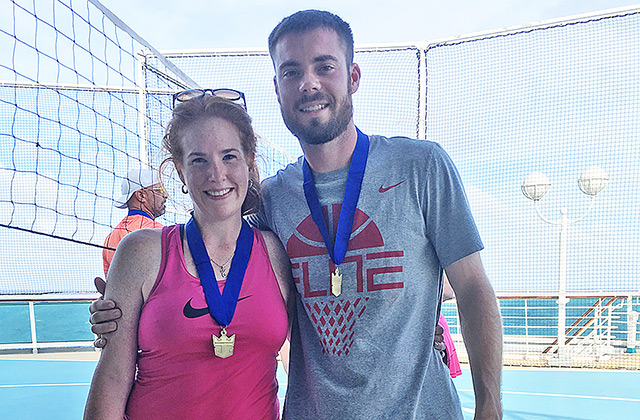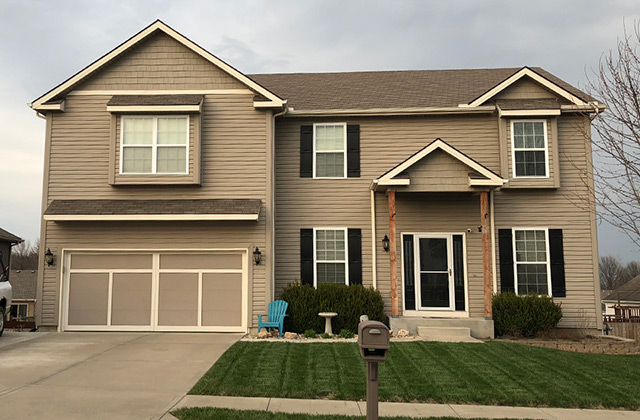 Hi there!
Thank you for taking the time to read our letter. We believe that every person we come across in life is someone we are meant to meet, and we hope you will become a part of our lives and story. We are kids at heart and love to see the world through children's eyes and would love to have that experience together. Adoption is the only way for our dreams to come true to bring another child into our fun and loving family.
We met while doing what we love most, playing sports. Each year in our area we have a friendly competition in several different sporting events. When the sign-ups revealed one more person was needed to participate in sand volleyball and basketball Christy decided to make a deal with a guy named Garret (that's me) who had signed up for many other events. Christy had someone tell Garret that if he played sand volleyball then she would play basketball. Garret agreed to the idea even though he had never played a game of volleyball in his life! We also met at the ping pong tournament where we became doubles partners and took 2nd. Our sand volleyball team ended up taking 1st and we also took the gold in basketball even with Christy getting run over by a player on the opposing team!
What I love most about Christy is more than what paper can hold. Here are just a few reasons why I am so deeply in love with my soul mate. Christy has a big heart. She always drops everything she is doing to help someone else. She is a great mother and partner in life. She helps her kids succeed in whatever they set out to do. Christy is always staying active by playing volleyball, running, playing tennis, or riding bikes. I love how she is always able to make me laugh no matter the situation. Christy sets a great example for who I want to be more like. She is competitive, always polite, compassionate, and shows great sportsmanship. Everything she is and everything she does is why I love her so much.
I never dreamed I would find someone who loves me the way Garret does. I thought this kind of love only existed in fairy tales. Garret has never missed a day of not only telling me how beautiful I am, but making me feel beautiful. He makes me laugh and still gives me butterflies when he walks into the room. I adore the way he has not only stepped into a fatherly role for my children, but the way my children love Garret in return.
Kaitlyn is very smart, helpful, and busy. She enjoys theatre and has been in several school plays and musicals. Kaitlyn loves to cook and create crafts with Christy and Garret and Kaitlyn like to prank each other. Nolan is quiet, independent, and loves sports. He has a love for lots of sports but he focuses on soccer and basketball. He likes to challenge us to a game of P-I-G in basketball or have a dance-off! They're both looking forward to having a baby brother or sister to join our family.
We live in a 2 story, 4 bedroom house in a lovely, safe city in the state of Missouri. We have a basketball hoop in our driveway that gets quite a bit of use; it's especially fun when we host family get-togethers throughout the year. Our neighborhood has a walking trail that surrounds a large pond where people like to go fishing and also has an annual block party. In the past, the block parties have included face painting, bouncy houses, and going to the local swimming pool. We also enjoy a community swimming pool, a playground park, a local movie theater, and schools all within a mile of our house.
Family means everything to us. Our extended family includes many aunts, uncles, and cousins who get together and have St. Patrick's Day breakfast at our family-owned restaurant. Our family also has a tradition of bowling on Thanksgiving night and invites close friends to compete for a chance to add their name to the winner's plaque. The annual bowling tradition includes as many as 100 people! Last year our family started hosting an annual golf tournament to raise money for local scholarships. There is plenty of food, kids, and memories being made at each family event. Holidays and birthdays include extended family and are almost always held at our house. We play games and sometimes rent bouncy houses and water slides. Christy enjoys making specialty cakes such as Spiderman, Tinkerbell, Lightning McQueen, Paw Patrol, soccer balls and many others for the kids. Easter always includes an Easter Egg Hunt for the little ones and a scavenger hunt for the older kids. We barbeque for the 4th of July and have a fireworks display. Every year we drive through the Christmas light display at the local campgrounds. The whole family can't wait for another child to join our family.
Daily life for your child would consist of spending time with family in the morning while the kids are in school and Garret and Christy are at work. Garret is usually home before noon and your child would spend the rest of the day with him. Garret loves to work in the yard and work on projects around the house and likes to help others learn how to do things around the house. He can't wait to share his love of helping others with your child. When Christy comes home from work, we eat dinner as a family, then either take a stroll on the trail around the nearby lake, or take a bike ride. We can't wait to make your child a part of our favorite things, such as camping, going to the zoo, playing at the local playgrounds, visiting amusement parks, swimming in the pool, bowling, and playing miniature golf. We like to visit the local children's museum as well as the children's farmstead. Each year we look forward to visiting a pumpkin patch in the fall.
I, Christy, was a room mother for the kids when they were in elementary school and was in charge of all the classroom parties. I think I enjoyed those days just as much as the kids did. One party included an indoor snowball fight, using cotton balls, and one child said, "This is the best day of my life!" Other parties included wrapping the teacher up like a mummy using toilet paper and Minute to Win It Games. I can't wait to throw parties for your child like this again!
We understand you are making one tough decision right now, and trying to decide the best path for you and your child. No matter which path you choose in this part of your journey, please know we have the highest respect for you and we admire you for wanting to provide your baby with the best opportunities in life.
With Love,
Garret and Christy