We are Ben and Channing from California

Stay-At-Home Parent? Yes

Adopted Children at home? No

Biological Children at Home? Yes

Pets? No

Gender Preference? Either

Ethnic Preferences? All Races/Ethnicities

Ben

Occupation: Stay-at-Home Dad

Education: M.Ed.

Religion: Christian

Hobbies: Music, Sports, Reading

Channing

Occupation: Nurse Practitioner

Education: MSN

Religion: Christian

Hobbies: Shopping, Sports, Church Activities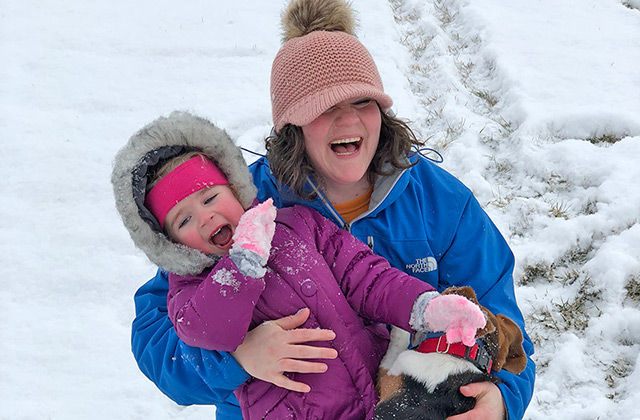 Dear Expectant Mother,
From our hearts to yours, we thank you for taking the time to look at our profile. Our hope for you is that no matter the decision you make, that you find peace in knowing that you are doing what is best for your baby and we acknowledge that.
Channing: My heart has always been open to adoption since I can remember. We were blessed with our daughter Madelyn in 2015, and take pride in the home we have been able to provide for her. She is surrounded by love, guidance and support and we feel strongly that all children should be brought up in a home where all of these are the family foundation. I cannot describe the excitement and joy that fills my heart as we begin this journey to find our next love.
Ben: Since High School, I too have seriously thought about adoption, so marrying Channing, who felt the same way, was a wink from God that we were meant to take this journey together. While we are thankful for our precious daughter, Madelyn, we know that our family is not complete and want to share our love, life and blessings with another child.
My dad was a professor at Channing's nursing school. When he introduced us, he had no idea that we would end up spending the rest of our lives together. When she walked in the door for our first date, it truly was love at first sight. Channing is brilliantly smart, inexhaustibly kind, side-splittingly funny, and breathtakingly beautiful. She is a nurse and Director of Cell Therapy where she oversees new treatments and medications to help cure cancer. She is a hard worker but makes no secret that her family always comes first. She makes me want to be a better person and is always telling me to "have a heart like Jesus." I thank God daily that she loves me. She is an amazing person, a fantastic mother, and my best friend.
When I first met Ben I knew he was the one that I wanted to spend the rest of my life with. On our first date he had the most perfect smile on his face the entire meal. He has a huge sense of humor, and since the first time I saw his smile, he has kept a smile on my face. He makes me feel like I am the most beautiful woman in the world every single day. He is not shy to share his feelings and emotions and I didn't think I could love him any more than I do, and then he became a father. Watching him with our daughter truly makes me fall in love over and over. He works with her, teaches her, and plays so many silly games. He has given her the love of music and seeing them sing and play music together is the most beautiful thing in the world. Ben is a passionate teacher and cares for our daughter in the most beautiful ways. I am truly blessed by Ben and thank God for him every day.
Our daughter Madelyn is full of energy, has the kindest heart and love for others. She loves playing outside, singing and reading books. She talks often about having a baby sibling of her own and is thrilled to become a big sister. She started kindergarten this year and loves it! She is happy to have Daddy home with her to teach her and make learning so much fun!
Your child will grow up in a home full of love, laughter and support, and be surrounded by our families and friends who have been praying for your child. We enjoy spending time together playing outside, swimming and enjoying the company of friends. We like to travel and see neat places. We also enjoy lazy Saturday mornings snuggled up watching a movie and having a pancake breakfast. We are big on birthdays and holidays and love decorating the house for whatever time of year it is. Our neighborhood is full of young children and families that your child would be able to grow up with and many childhood friends. We enjoy the nearby parks, and hiking trails as well as our pool in the back yard.
We pray for you daily. We know that this is not an easy path you are considering and it will take a lot of strength and courage, so we hope that you will join us on this journey where we can share our love and support with you. Your child will grow up knowing the beautiful story of how they became a part of our family, and the amazing love their first mother has for them.
With all our love,
Ben and Channing