We are Jeffrey and George
from California

Stay-At-Home Parent? Part-Time

Adopted Children at home? Yes

Biological Children at Home? No

Pets? Yes

Gender Preference? Either

Ethnic Preferences? African American/Caucasian, Asian/Caucasian, Caucasian, Caucasian/Hispanic, Caucasian/Indian, Caucasian/Middle Eastern, Caucasian/Pacific Islander, Hispanic

Jeffrey

Occupation: Attorney

Education: J.D.

Religion: Nonpracticing

Hobbies: Reading, Working out, Walking

George

Occupation: Art Director

Education: B.Ed.

Religion: Nonpracticing

Hobbies: Reading, Gardening, Drawing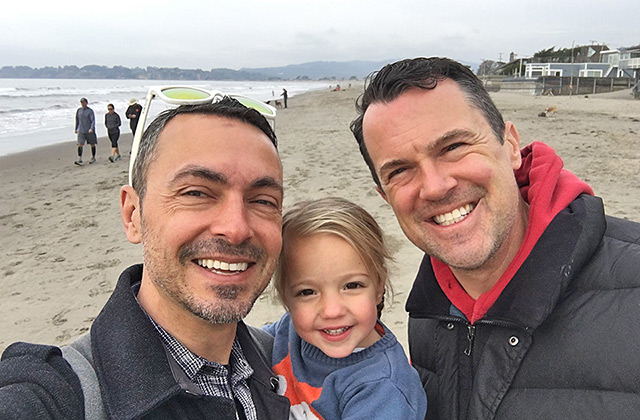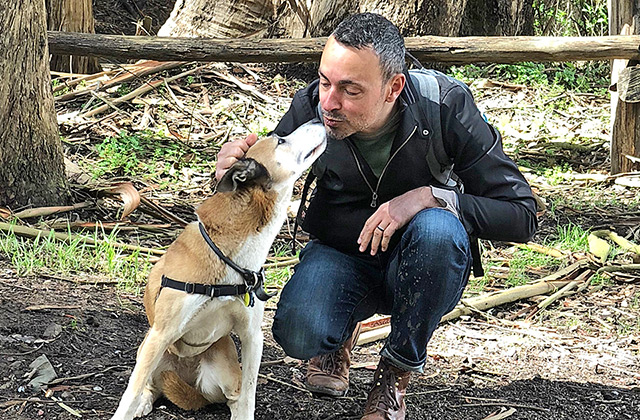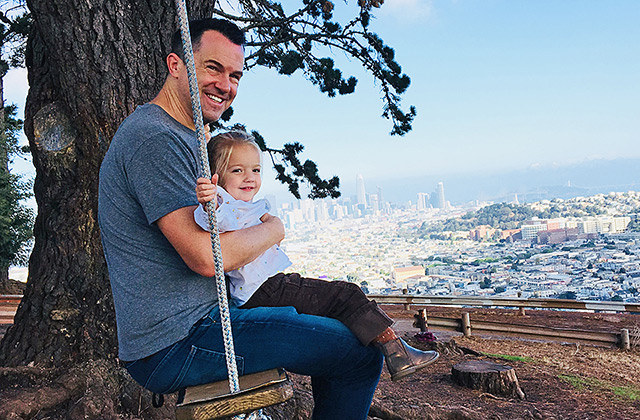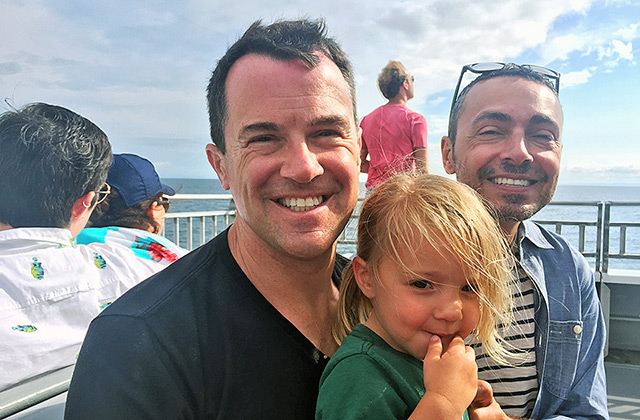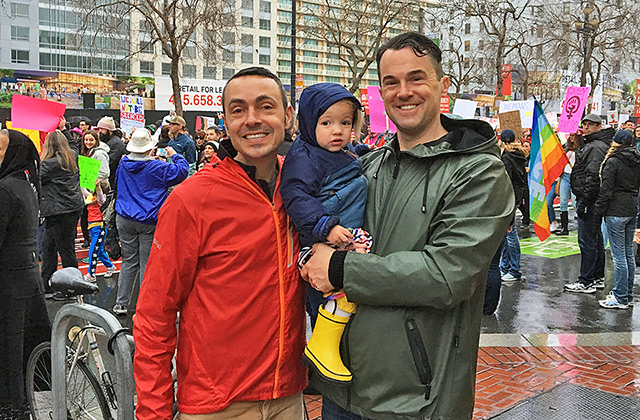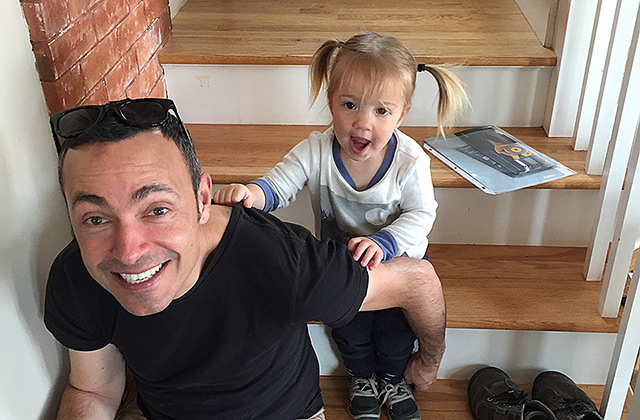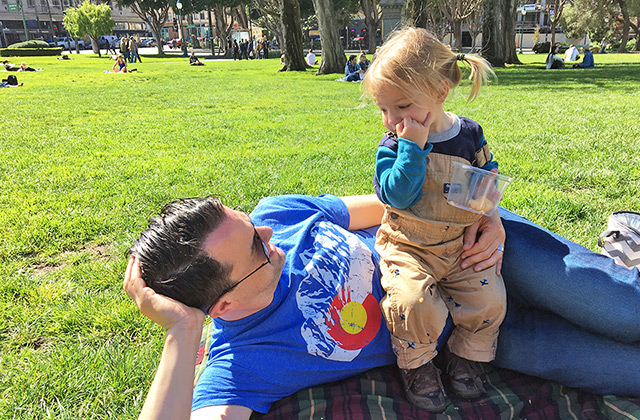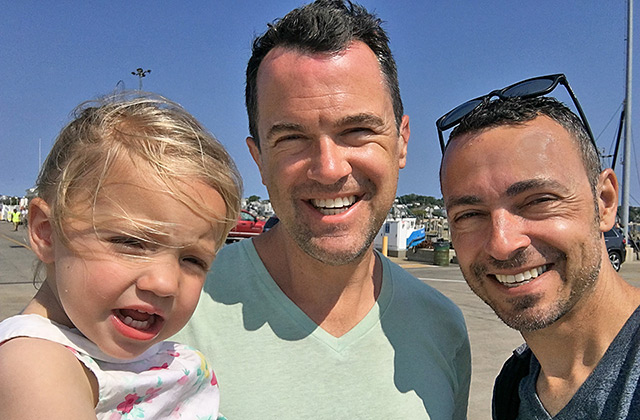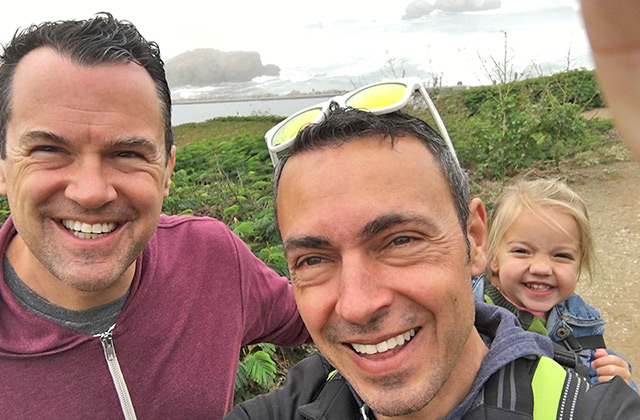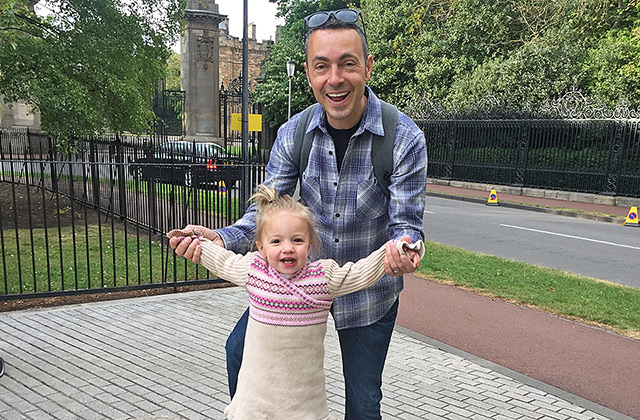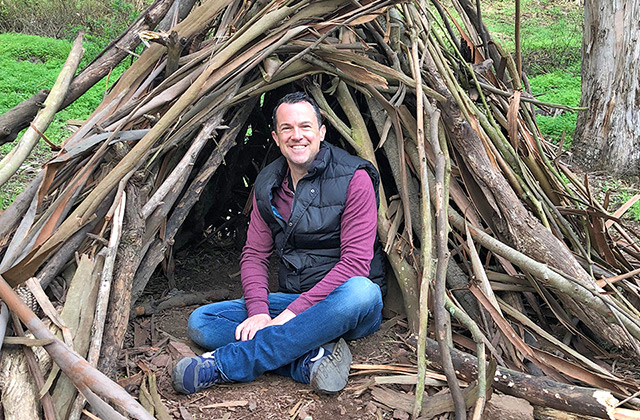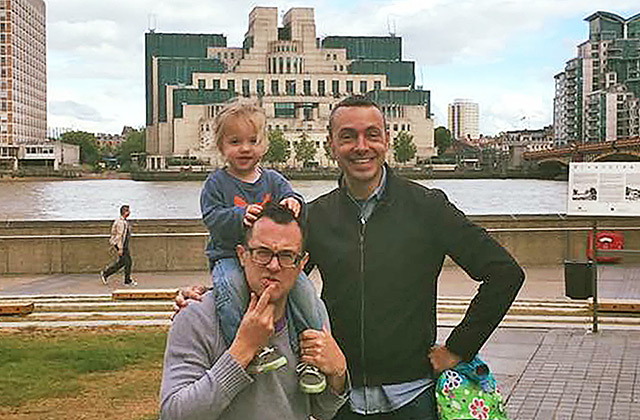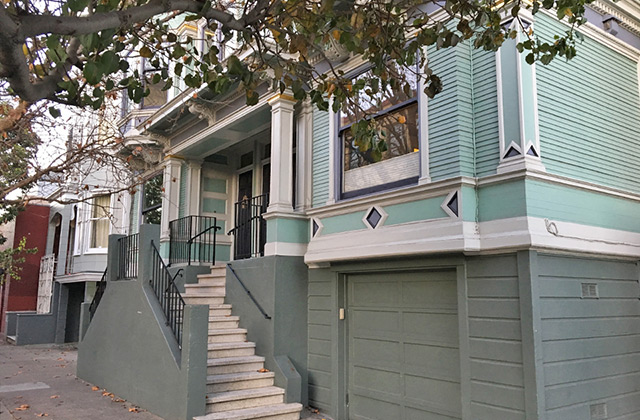 Dear Expectant Mother,
You are very courageous for considering open adoption. We are very excited about becoming parents again through adoption, and we are devoted to being the best parents that we can. We couldn't be more excited to get to know you and welcome you into our family!
George and I have wanted a family since we first met, 11 years ago. We met at a group for men who want to be dads, so raising children was always an important part of the conversation. We immediately hit it off as we both love to read, cook, travel, and explore the outdoors.
About six years ago, we started seriously working towards having a family and decided that open adoption was the best choice for us. Almost three years ago, our daughter Violet was born. She is the best thing that has ever happened to us, and we are so lucky to have her. We were there from her first breath and have taken care of her from day one. We put her to bed every night, and we're the first faces she sees every morning (hopefully not too early). We cherish children and so much want to have another baby to hold, cuddle, and care for. Please know that we will be there for your child every moment of his or her life – as a newborn, a toddler, a child, a teenager, and an adult.
Our home life is happy, silly, and fun. We love to play with Violet, which usually involves running around the house, a park, or a playground, as she is very active. She's three going on six – she thinks that she can do everything the older kids can, and she's often right. Violet loves babies and is excited to have a little brother or sister. We believe in raising children with mutual respect – we try to work with our daughter rather than tell her what she has to do. We have rules, but we work with her to help her make her own decisions. Violet is extremely independent – we are often told "No, please, by myself." Whatever your child's level of independence, we want to help him or her as much as s/he wants. We also want to develop our children's natural gifts. Jeff is a lawyer, and George is a creative director, but we have no expectations for what our children will be – we are here to guide them and help them to experience everything they can, from art and music to travel to school.
We are also huge animal lovers. We have a great dog, Cleo, who is not only beautiful but very sweet. We couldn't wish for a nicer dog, and she's great around kids. Our cat, Blizzard, is the most loving, cuddliest cat we've ever seen. He's like a puppy in a cat's body. Blizzard and Cleo are important parts of our family, and one of our favorite things is taking Cleo with us on our family walks to the park or the beach.
We are close to our families, Jeff's in Boston and George's in Indiana and Colorado. We visit Jeff's sisters and their kids every summer, and spend a lot of time on the beach. We spend every Christmas in Colorado with George's family - a long tradition that's very important to us. Violet gets a lot of attention from her "Nini" (George's mom), granddad, aunt, uncle and cousins. Our families adore Violet, and are very supportive of our family.
Having Violet has expanded our hearts and we never knew we could love anyone so completely. Yet we feel that our family is not yet complete – we want another child to love, hold, and take care of. Thank you so much for reading our letter. Whatever you decide, please know that we wish you the very best in your decision. You have our utter respect for your courage and determination.
Love,
Jeff, George, Violet, Cleo, and Blizzard