We are Amit and Natalie from Washington

Stay-At-Home Parent? No

Adopted Children at home? Yes

Biological Children at Home? No

Pets? Yes

Gender Preference? Either

Ethnic Preferences? All Races/Ethnicities

Amit

Occupation: Assistant Store Manager

Education: AAs

Religion: Nonpracticing

Hobbies: Golf, Movies, Gardening, Family

Natalie

Occupation: Receptionist

Education: High School

Religion: Nonpracticing

Hobbies: Reading, Walking Dogs, Travel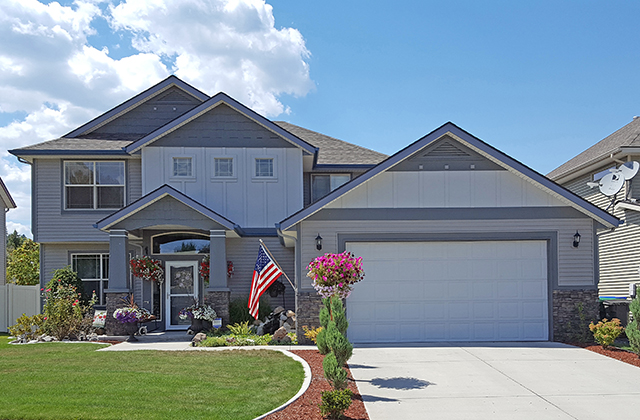 Dear Expectant Mom,
Thank you so much for considering us. It takes a lot of love and bravery to make the decision to place your child for adoption. Should you choose us to bless with your child, please know that we will honor your courageous sacrifice of love for your child each and every day of their life and we will make sure they have every opportunity to live a full and happy life. We have both wanted to be parents for as long as we can remember. We didn't find each other till in our early thirties, but when we did, we knew we were meant to be.
We want you to know your child will be so loved. We look forward to having your child join us on all of life's adventures. We enjoy spending time together as a family and do everything from taking our dogs for walks, watching movies, playing sports, games, and baking. Amit's family spent most of their free time together and we work hard to build that same closeness with our kids.
Amit is an Assistant Store Manager at a retail home and grocery store. Natalie is an Office Manager at a Pediatric Therapy office that helps kids with speech therapy, occupational therapy and physical therapy. When blessed with a second child Natalie will become a stay at home mom. Natalie is excited about staying home and being able to enjoy time bonding with your child. Felex will be in daycare part-time, so part of the day will just be focused on your little one. Natalie is looking forward to getting a new routine for our family to make the days and nights easier. Felex came to us at one year old so we have never experienced all the firsts. We are looking forward to that first time they roll over, laugh and crawl.
We live in the beautiful Pacific Northwest in a long cul-de-sac that has kids in about 10 of the 20 houses. They range from 1 year old to 13 years old. Almost every night in the spring and summer you will see the kids out playing together from the different houses. There is a tetherball and basketball hoop out there, plus they play football together. Most nights there is at least one dad out there playing with the neighborhood kids. Families come and ride bikes together and many of the homes have dogs so you will see them walking dogs often. Everyone takes good care of their homes and watches out for each other; we are so grateful to have found this area.
Thank you for taking the time to read our letter. We look forward to getting to know you better and hearing about you. We know this decision isn't easy and we want to support you in what you know is best for your child.
With Love,
Natalie and Amit