We are Thourn and Elizabeth from California

Stay-At-Home Parent? Part-Time

Adopted Children at home? No

Biological Children at Home? No

Pets? Yes

Gender Preference? Either

Ethnic Preferences? Asian, Asian/Caucasian, Asian/Hispanic

Thourn

Occupation: Math Teacher

Education: M.S.

Religion: Nonpracticing

Hobbies: Martial arts, Photography, Anime

Elizabeth

Occupation: RSP Teacher

Education: M.S.

Religion: Nonpracticing

Hobbies: Dancing, Reading, Traveling, Learning new skills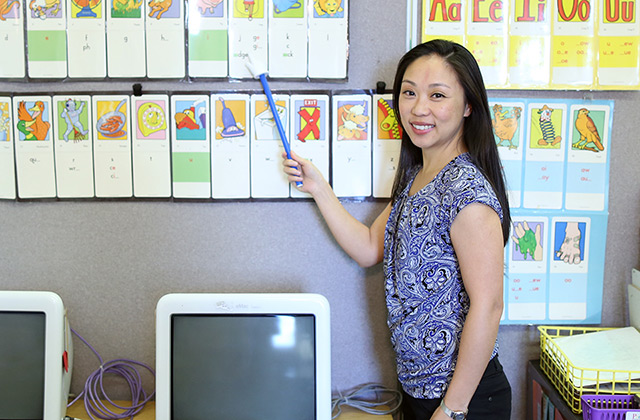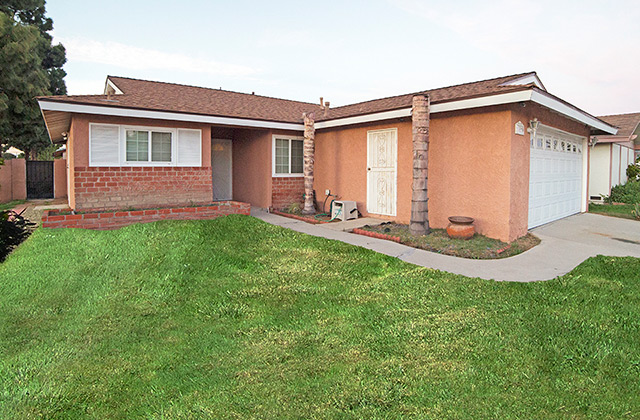 Hello,
We are Thourn and Elizabeth. We would like to share our story so you can get to know us a little better.
Life in our family is full of laughter, silliness, and love. Thourn is a jokester and has the ability to bring smiles to those around him. Our home is filled with the sounds of laughter from silly jokes and goofiness playing with our daughter and dog. We believe in traditional values of having kids play outdoors and be provided with ample opportunities to learn from experience. Ensuring that our children have a good education is a main priority. We will be able to spend time with our kids after school to help them with homework. Being teachers, we will also be able to enjoy having the same vacation times to travel and provide opportunities for our children to experience the world. Not being able to start a family was very hard for us, but we have continued to grow closer as we have become parents by adopting our daughter and enjoying the life that we have built together. We would love to have the opportunity to bring another child into our home so we can share our passions, joy and adventures in being a family.
Two years after we were married, we decided to start building our family that we have always talked about. Sadly, after a year of trying we found out that conceiving naturally is very unlikely. The idea of adoption was first brought up after two unsuccessful cycles of IVF. We felt that all attempts and efforts have been made to have our own child but perhaps it was just not meant to be. Therefore, we decided to seek adoption as the next step to help us start our family that we have always hoped to have. We were able to adopt our 6-year-old daughter internationally about a year ago. We would like to adopt another child to complete our vision of having two kids in the house.
This being our second experience with adoption, we are a little more experienced with the process and know more of what to expect. However, with any relationship or friendship the most important quality is trust. We hope to develop an open and honest communication with you to provide support for each other. We imagine that this experience is just as scary and nerve racking for you as it is for us. But if we build a trusting relationship, perhaps we can help each other through this difficult time and be able to experience the joy and excitement of bringing a child into this world. We are settled in our life and learning through the challenges of being parents. We will do everything in our power to raise your child right, and to raise them to be the best person they can become. Part of the joy of being a parent is having the opportunity to share your life lessons with your child; pass on the knowledge and share the passions that you have developed in your life. However, the ultimate goal of raising a child for us is to teach him or her to become a good person with morals, manners and values. It is important for our children to have the skills to become productive individuals in society who can make informed decisions. We hope to lead by example and show our children how to be compassionate and generous towards others.
Even though our journey to start our family has tested our relationship and marriage, it is the love that we have for one another that has kept us together on this path. We have a quoted art piece that we found on one of our trips. It hangs in our living room as a daily reminder of our commitment to one another. We will continue to live by these words and teach our children to become good people.
"The Art of Marriage" by Wilfred Arlan Peterson
A good marriage must be created. In marriage the little things are the big things. It is never being too old to hold hands. It is remembering to say "I love you" at the end of each day. It is never going to bed angry. It is speaking words of appreciation and demonstrating gratitude in thoughtful ways. It is having the capacity to forgive and forget. It is giving each other a safe place in which to grow. It is not only marrying the right person. It is being the right partner.