Welcome!
We are Scott and Katie

from California

Stay-At-Home Parent? Yes

Adopted Children at home? No

Biological Children at Home? Yes

Pets? Yes

Gender Preference? Either

Ethnic Preferences? Caucasian, Caucasian/Hispanic

Scott

Occupation: Post Production Supervisor

Education: BFA

Religion: Christian

Hobbies: Krav Maga, Writing, Hiking, Horseback Riding, Camping, Comics, Fishing, Games

Katie

Occupation: Writer

Education: BA

Religion: Christian

Hobbies: Traveling, Cooking, Writing, Hiking, Reading, Camping, Cards & Board Games, Pilates, Book Club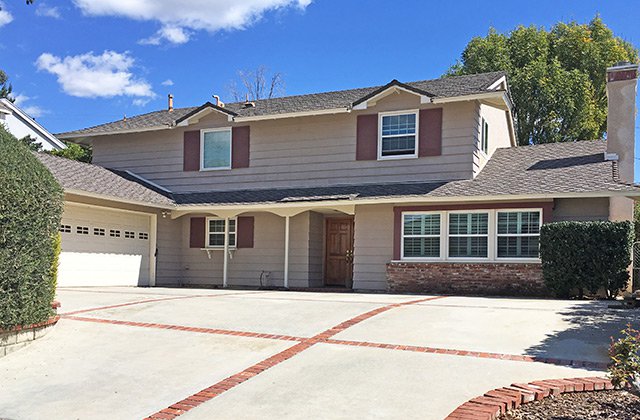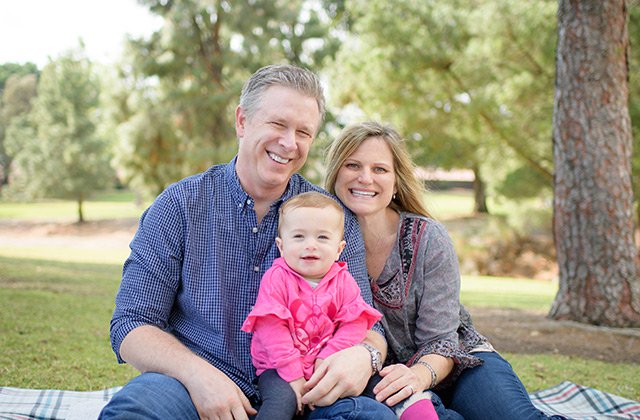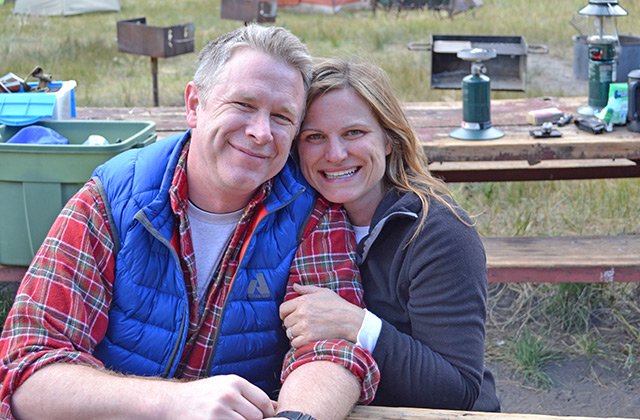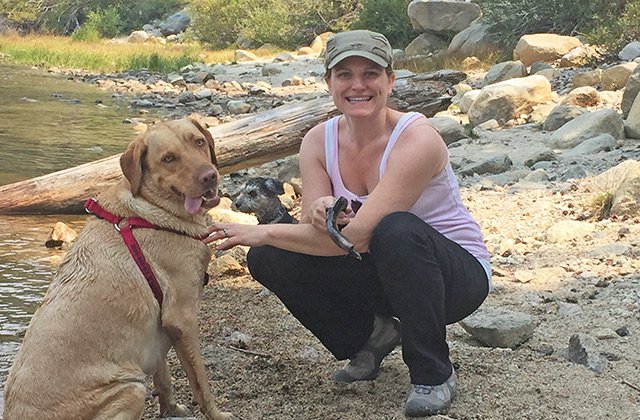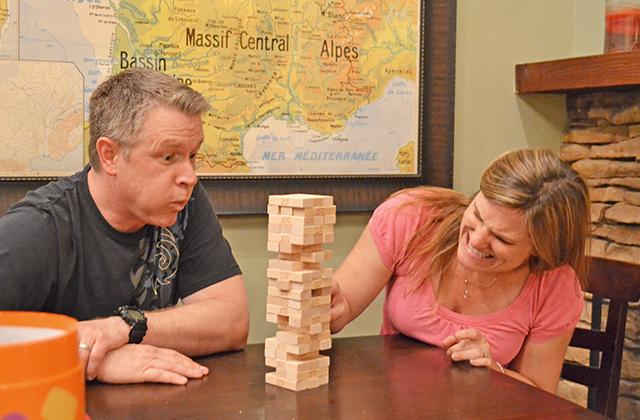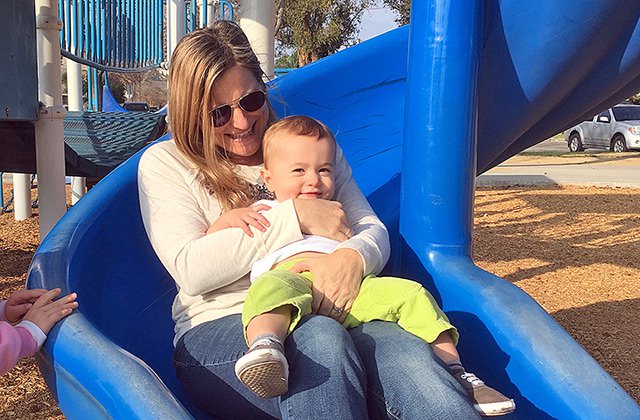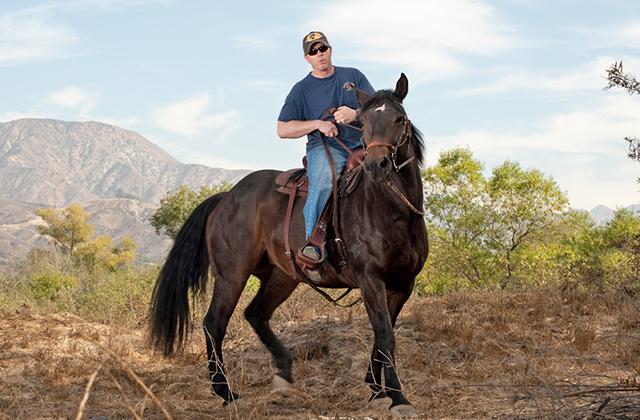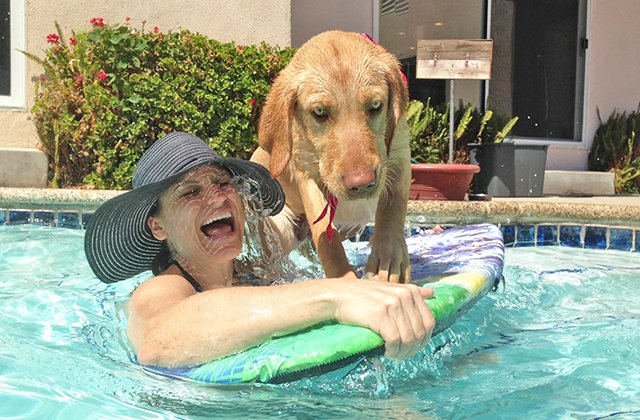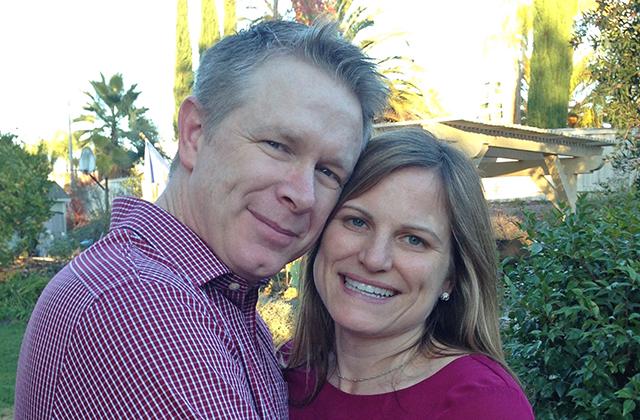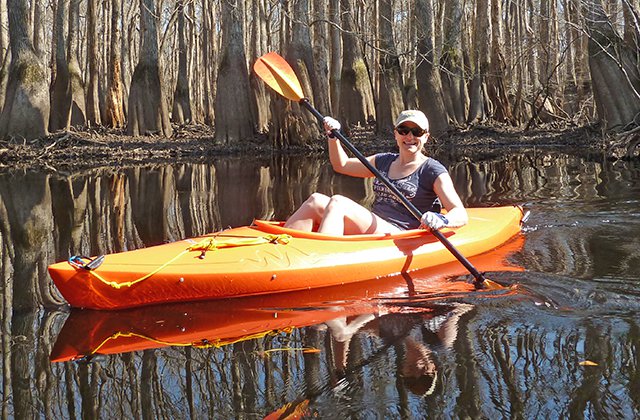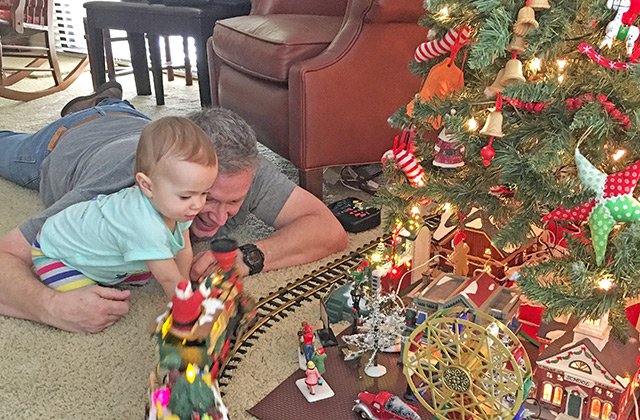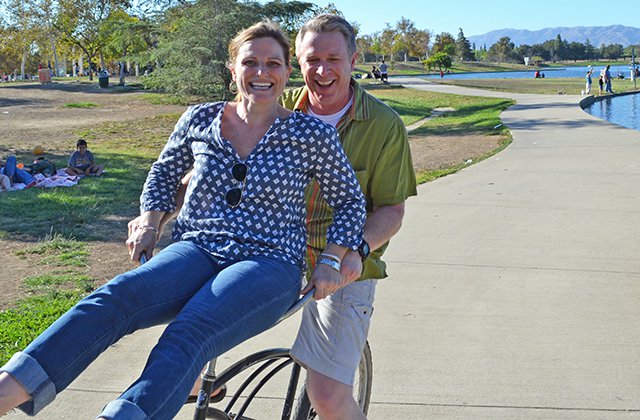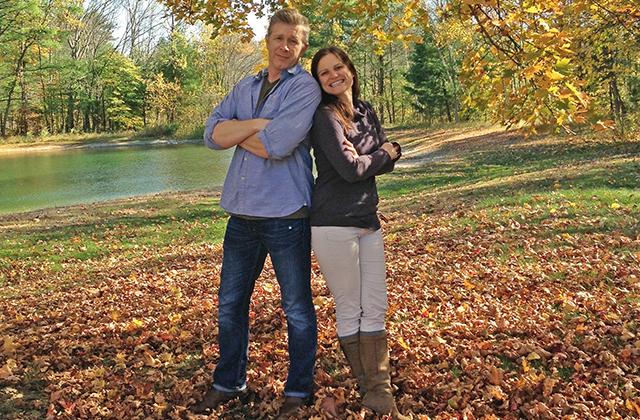 Dear Expectant Mother,
It took seven years of friendship before we had our first kiss. We still laugh about that day, and how nervous we both were. After so many years of wondering what it would be like if we got together it was finally happening. No pressure, right? Well after that kiss (which was amazing!), we never looked back. Thirteen months later we tied the knot.
Thanks for taking the time to read our letter. We are Katie and Scott, and we've been married for four years now. One of the things we always had in common was our desire to have children, so after getting married we hoped to start a family right away. When we learned that we couldn't have biological children of our own, our doctor suggested that we try to get pregnant by using a donor embryo. The child wouldn't be biologically related to us, but if it worked Katie would be able to carry the baby. That is how we finally were able to get pregnant with our daughter, Sophie.
Sophie has brought so much love and happiness to our lives, and now that she's 18-months old, we're ready and excited to bring another child into our family - this time through private adoption. We are so grateful that you are taking the time to look at our profile. With so many families to consider, we imagine that this is a very difficult decision. Please know. If you choose us to be your child's parents, our lives would be dedicated to being worthy of the incredible gift you've given us. Your child, just like our daughter Sophie, may not be biologically related to us, but he or she will grow up with two loving parents whose number one priority is our family. We promise to provide a stable and happy home, a great education, and lots of different activities, so your child will have every opportunity to discover the many things that make him or her special.
A little about us: Scott grew up in a small town in the mountains, so he loves anything active and outdoorsy – especially riding horses. For a few years in his twenties, Scott even worked for Disney Paris as a stunt rider in their Wild West Rodeo Show. Now that he's a bit older, he's still a cowboy in spirit, but with the manners of a true gentleman. Scott's the kind of guy who opens doors, pulls out chairs, and stops along the side of the road to help someone change a tire. As a supervisor for his company, he's responsible for an entire department, but he always takes the time to be there for his team, as a mentor and friend. He's got a great sense of humor and the natural ability to put everyone around him at ease. Scott is an incredible provider, but it's definitely his big goofball spirit that fills our home with so much joy. He's the kind of husband who gives foot massages at the end of a long day and will surprise Katie with mint chocolate chip ice cream, just because. And he's the kind of father who will rock Sophie for hours at night when she's not feeling well, and will read her favorite Pete The Cat book over and over again, no matter how many times she asks.
Katie lived in southern California as a child and then moved with her family to the east coast. She's a big softy, who loves romantic comedy movies and cries whenever she sees anything heartwarming on TV – even sappy commercials. Katie currently works as a freelance writer, which gives her the flexibility to be a stay-at-home mom and homemaker most of the time. She has mastered the art of crockpot dinners but her favorite meal of the week is definitely Friday-night-nachos! She's a born organizer who keeps our lives running smoothly, but it's her playfulness that makes our house a happy home. She's the kind of wife who puts love notes in Scott's lunches and the kind of mom who does the "I'm a little Teapot" dance every time it's on. Katie knows the words to almost all the Dr. Seuss books, and she's always singing silly rhyming songs while playing with Sophie and our two dogs (Charlie and Maverick).
When Sophie was born we bought a wonderful house in a great school district. We love our neighborhood because a few blocks away there's a community park with giant playgrounds, sports fields and even a small duck pond. Life can be busy, but we always try to find time to do the things we love – like taking Sophie to the park, enjoying time with friends and family, playing with our dogs, and above all -- traveling! There's so much in this world to see and do, and we both have a love of adventure that we are so excited to share with our children.
We have big extended families on both sides, and they almost all live close by, so in addition to having an older sister, your child would grow up with lots of other children to play with and many loving adults looking after him or her. Holidays and birthdays are always fun chaos, and every summer we go camping in the mountains with Scott's entire family. There are lots of organized games, stories around the campfire, and of course, s'mores! There are literally dozens of people on both sides of the family who can't wait to welcome a new member of the family into their hearts.
Thank you for taking the time to read our letter. There's so much more we wish we could tell you about the kind of life we would provide for your baby if given the chance. We hope that something we've said in these short paragraphs will set us apart and bring us one step closer to meeting the newest member of our happy little family.
Sincerely,
Katie and Scott