We are David and Lynae
from Colorado

Stay-At-Home Parent? Part-Time

Adopted Children at home? Yes

Biological Children at Home? No

Pets? Yes

Gender Preference? Either

Ethnic Preferences? Caucasian, Caucasian/Hispanic, Caucasian/Pacific Islander, Hispanic

David

Occupation: Mechanic

Education: Degree - Auto Body, Continuing Ed - Firefighting

Religion: Christian

Hobbies: Farming, Antique tractors, Volunteer fire department, Skiing, Cooking

Lynae

Occupation: Treatment Coordinator

Education: Some College

Religion: Christian

Hobbies: Hiking, Reading, Crafts, Baking, Gardening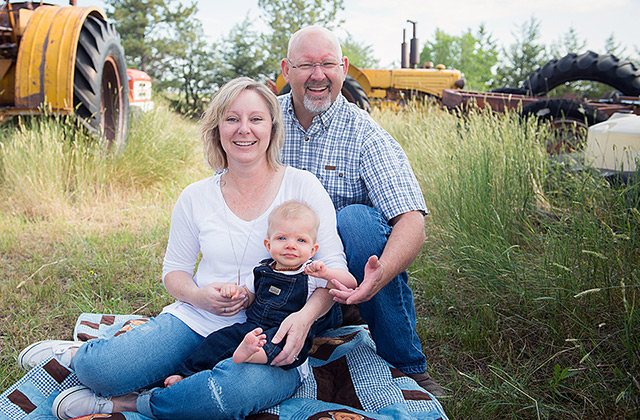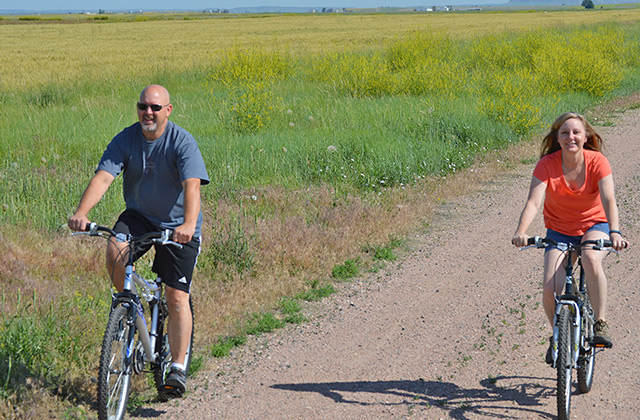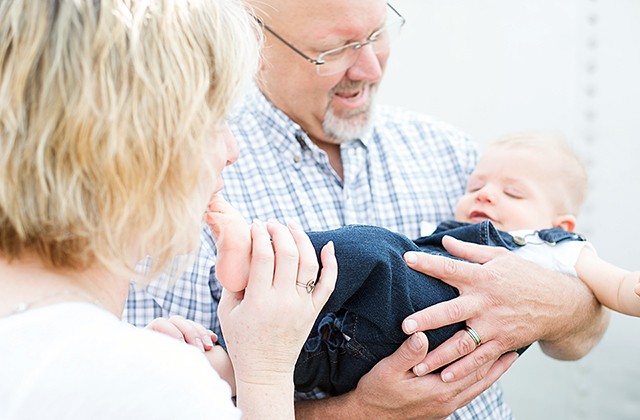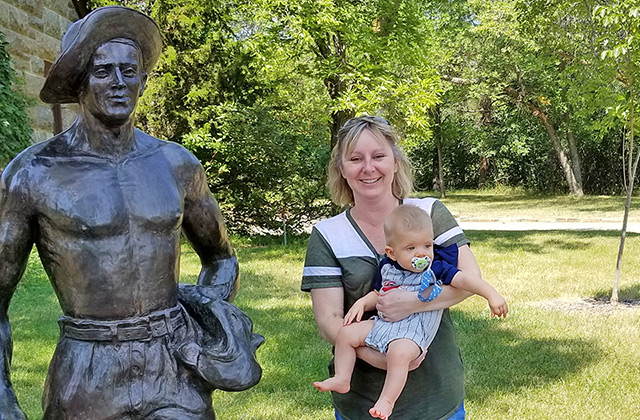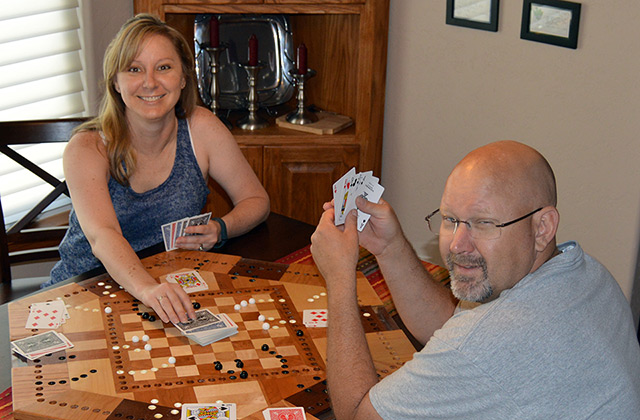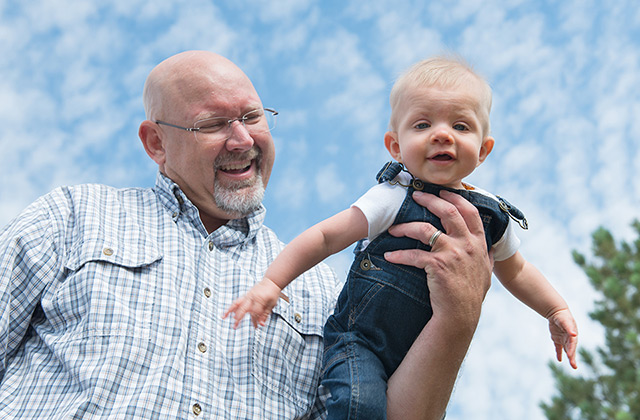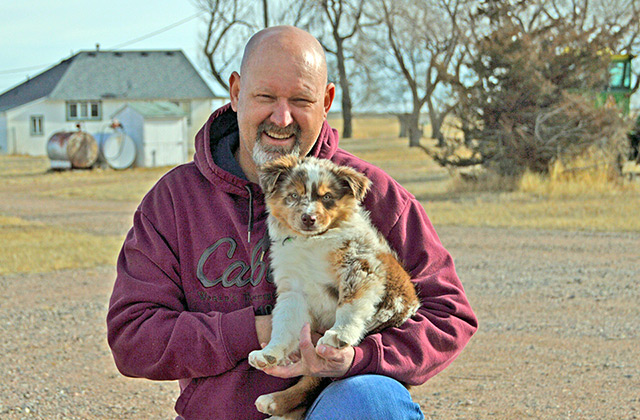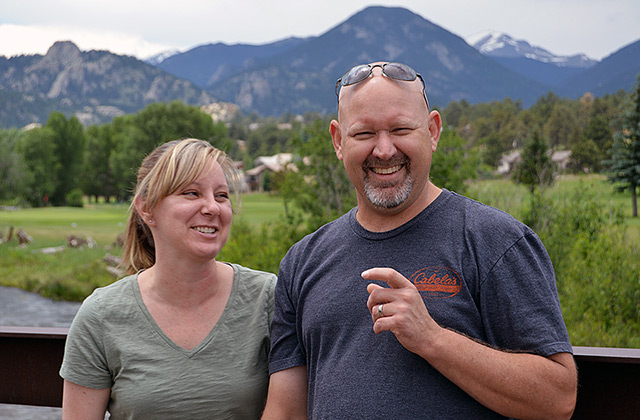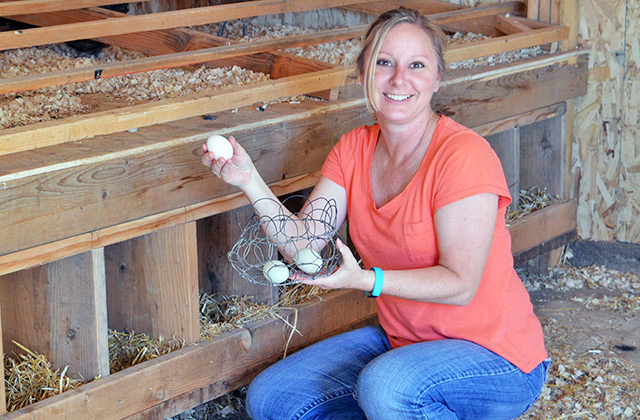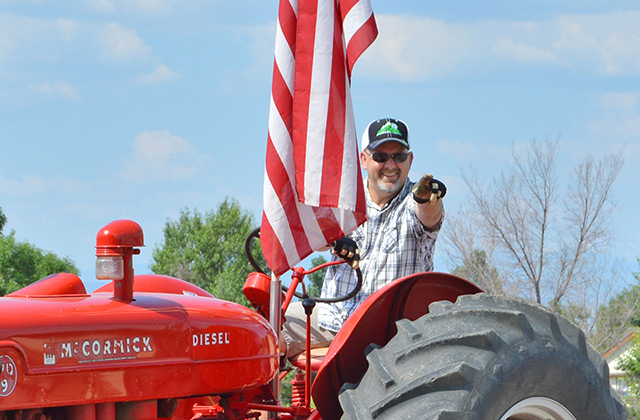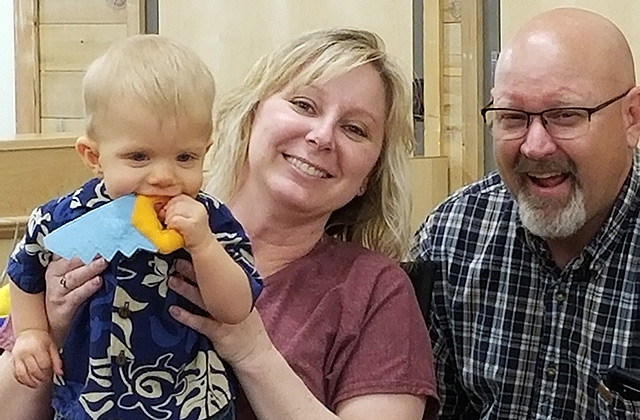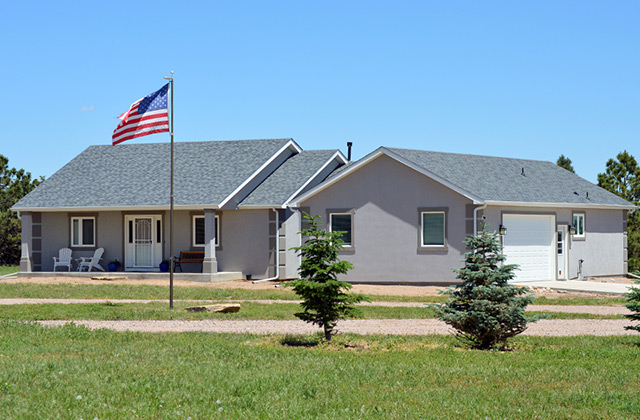 Dear Expectant Parent,
We are David, Lynae, and Quade. Thank you for the opportunity for us to share a little about ourselves. We want you to know about who we are, the life we have, and the dreams we hold of parenting children. Quade was adopted, which has been an interesting but extremely joyful journey. If we are fortunate enough to become adoptive parents again, we promise that your baby will always know of your love and will be loved unconditionally. As we are writing this letter we know the choice you are considering is a complex one. May you find peace and happiness on whatever path you follow.
We thought that when we were ready, it would just happen. But we learned that now and again plans don't turn out as we expect. We do realize that those hurtles made us who we are today. Although we weren't able to have a child of our own, Lynae was adopted, as were her brothers, and we feel it is a beautiful way to build a family. We have been married since 2009 and cherish our life together. We believe that providing clear, consistent boundaries and setting a good example is the best way to teach a child. We value trust, respect, hard work, responsibility, friendship, and honesty. We have a strong, stable marriage with extremely supportive people around us. Holiday traditions, cooking from family recipes, enjoying vacations, and celebrating life events will be shared.
I (David) am a very family and community-oriented person. I have been a member of the volunteer fire department for over 20 years, restore antique tractors, help the town museum and others with projects, and love cooking. I am the 5th generation that was raised on our original homestead, which we currently live on. I am incredibly proud of my family history and am looking forward to passing my history and values on to another generation.
I (Lynae) was raised in the city, am fun-loving, creative, and passionate about life. I grew up with two older brothers, connected with my birth parents when I was 26, and have two full younger sisters. Coming up with fun ideas for Quade, David and me to do is my entertainment. I also enjoy photography, scrapbooking and crafts, doing projects in the yard, have a passion for traveling, writing, and family.
We were blessed to become Quade's parents through adoption and now have a son who is absolutely adored. It is complicated to put into words how we feel and how much he has transformed our lives, but we love every minute of it. If at all possible, we would love for him to have a sibling to grow up with.
Our home is located in Colorado with a short drive up to the mountains where there is hiking, skiing, sledding, and animal watching. We live on acreage 5 miles out of town, and are able to escape the everyday craziness of the city to go home where it is quiet and relaxing. Most nights, David cooks dinner while I feed Quade and we talk about our day, possibly followed by some TV, before reading Quade a bedtime story.
We are anxiously waiting for the opportunity for Quade to have a sibling and expand our family. Your child will be loved unconditionally. He or she will be safe, and very well cared for. We will educate, support, and provide the best life we possibly can for your child. We believe that it is our job to nurture them to help them grow to their potential so that they can find their own path, and discover what moves them and gives them joy in life. We thank you for taking the time to learn about us. Our hearts go out to you as you continue your journey.
Blessings,
David, Lynae and Quade