Welcome!
We are Eric and Jennifer

from Pennsylvania

Stay-At-Home Parent? Part-Time

Adopted Children at home? No

Biological Children at Home? Yes

Pets? Yes

Gender Preference? Either

Ethnic Preferences? African American, African American/Caucasian, Asian/Caucasian, Caucasian, Caucasian/Hispanic, Caucasian/Native American, Caucasian/Pacific Islander, Hispanic

Eric

Occupation: Manager

Education: MFA

Religion: Catholic

Hobbies: Computer Science, Theater, Woodworking, Hiking

Jennifer

Occupation: Educator

Education: M.Ed.

Religion: Catholic

Hobbies: Gardening, Cooking, Hiking, Arts & Crafts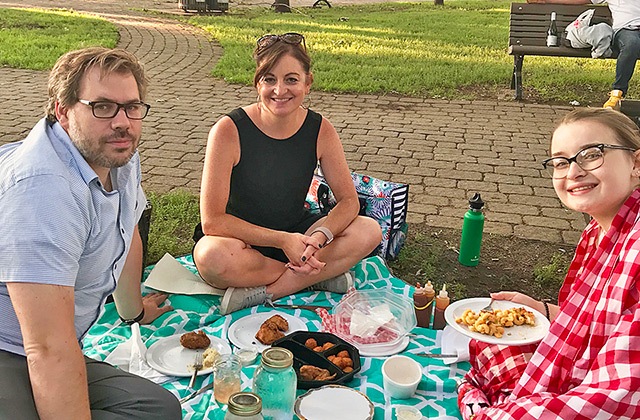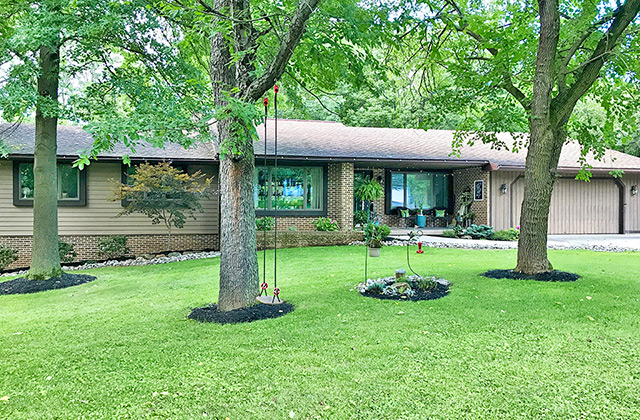 Dear Expectant Mom,
We don't know each other, yet we think and talk about you every day. You don't know us, but perhaps you are thinking about us, or people like us. We likely have very different life paths and journeys, but they are bringing us to the same place—to provide your child with a loving, safe, and nurturing family.
We know you are a woman with inner strength and love for your child. As parents, we understand the overwhelming need to unconditionally love, nurture, and protect our children. We are Eric and Jen, and we would be blessed to have the opportunity to welcome another child into our family to love, protect, and cherish. If you choose adoption, we commit to honoring you by being patient, attentive, loving, and nurturing parents to your child.
Eric spends his professional life working for a leading technology company. He also volunteers his time in our community and supports Jen's children in all their activities. You can also find Eric fulfilling his artistic talents on the local stage, performing and directing plays and musicals.
Jen has been devoted to nurturing children as an elementary school teacher. Recently, she has taken on more than just her own classroom and supports children and teachers school-wide. Outside of work, Jen is also actively involved in her children's academic and extracurricular clubs and events, from jazz band to ski club and art class. Jen also enjoys using her creativity on DIY home decor projects.
We have been friends for over ten years and are now happily married. We are each other's source of strength, joy, laughter, safety, and love. From the start of our relationship, we spoke openly of having a child together. Eric shared his strong desire to become a father, and Jen shared the circumstances of her medical history making future pregnancies an impossibility. Jen has two children from a previous marriage, who Eric loves unconditionally; however, Eric can never replace Evan and Caroline's father or be called Dad. His strong, loving relationship with Evan and Caroline has reaffirmed Eric's intentions and deep desire to become a father. Through mutual prayer and reflection, we realized adoption was the answer to fulfill our family dream. As much as we desire to have another child to love and support, Evan and Caroline are equally eager to have a younger sibling whom they can love and share family adventures with. The desire to grow a family with the gift of life from another may not be the choice for all families; however, our family would be richer for it.
Our home is in a quiet, suburban neighborhood filled with friendly neighbors, parks, baseball and soccer fields, a library, a swimming pool, farmer's market, bike trails and schools, all within walking distance. We have a large yard where we love to garden, play, explore the forest, and relax by an open fire while listening to music. Our large, extended family all live close by which is great for family dinners, celebrations, and game nights. Our house is built of wood and stone; our home is built of love, respect, kindness, honesty, laughter, compassion, acceptance and gratitude. As parents, we model these values to our children and live our life accordingly. The most important thing we hope to instill in our children is an unconditional love that they will carry through their lifetime.
We eagerly await the precious gift of life to complete our family, and we respect and admire whatever choice you make. Should your choice be adoption and us, know that your decision will add so much to our family — a circle of strength, rooted in faith and joined by love.
With deep respect and admiration,
Eric, Jen, Evan and Caroline